Liam's Story

"When Liam was born I was shocked and scared of what was going to happen and really really sad. I could have easily fallen to pieces but I had Liam and two other very young children who I had to stay strong for."

Sarah Farrenden, Liam's mum


14 year old Liam from Fair Oak, Hampshire, lives with his mum Sarah, dad Jason and sisters Sacha, 16 and Ellie, 15. Liam has the very rare genetic condition, Sox 2 anophthalmia syndrome, which means he was born with no eyeballs. He has learning disabilities, severe epilepsy and reduced hearing in one ear. He only eats pureed food as he has difficulty swallowing.

Sarah told us:

"When Liam was born we looked at him and knew that something wasn't right with his eyes, they were completely sunken and his eyelids were fused, he couldn't open them at all. He went through investigations where they put cameras under his eyelids and they could see there was nothing there. We were completely shocked as we had never heard of this condition before.

"As Liam got older his condition developed and he wasn't meeting his milestones. We began to realise that there was more to it than we first understood. Then when he was two and a half, he had his first big seizure. The seizures have got more severe over the years. When he has a big seizure he can stop breathing and he has to be watched constantly.

"Without the presence of eyes, the bones don't grow normally and this can also cause complications for breathing. We've been to numerous hospitals and he's had a lot of eye surgery over the years to try and rebuild his eye sockets. None of it has worked and with his seizures getting worse, we decided that it wasn't in his best interests to carry on with it.

"Liam is just full on and doesn't stop. He doesn't sleep very well and needs 24/7 attention. He is very active and wants to be busy all the time but he only likes to do certain things. He likes to play on his swing in the garden or he likes me to bounce a ball up and down our hallway.
We thought Naomi House was going to be a sad place but actually when we got there it was lovely. Liam just loves it and we think of it as a happy place. It also gives him something to do away from the home – he enjoys the music, the swings in the garden and he loves the swimming pool.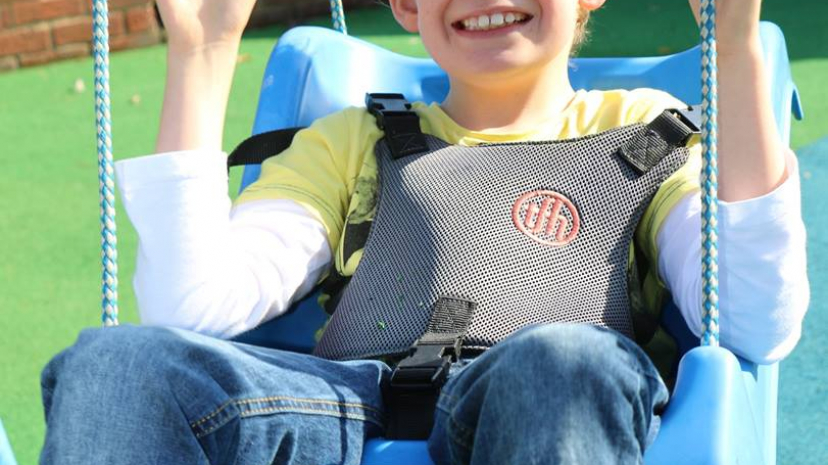 "We know that when he is there he is well looked after and he has people watching him all through the day and night. We don't have to worry that
something is going to happen and it is going to be missed.

"Liam and his sisters are close in age and the girls have grown up not knowing any different. They know Liam always has to take centre stage and our lives have always revolved around him. They have accessed the siblings' days and made some friends there who they keep in touch with. They've gone on trips out, skating at Christmas and even a camping trip. They have struggled at times as it can be very frightening for them if Liam has a major seizure.

"People tell us we are amazing, but when you have a child with a disability what other choice do you have? You have got to do the best you possibly can and we do our best to make Liam's life as happy and enriched as we can.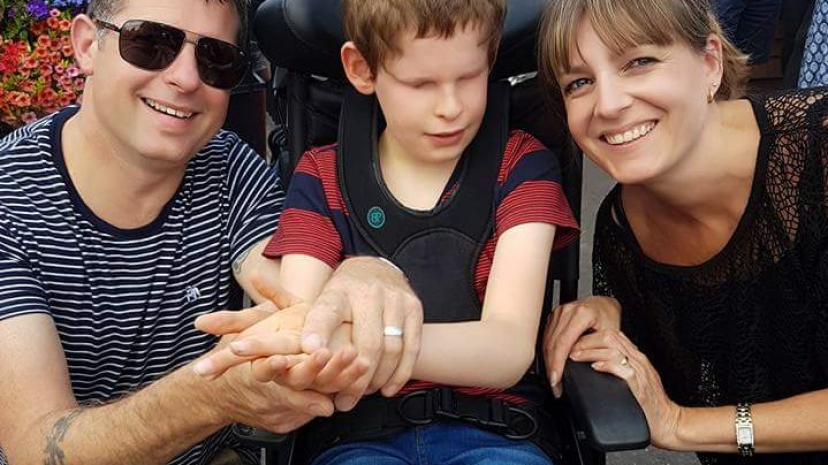 Naomi House gives us a break and the team are always there for reassurance. We know that if things do get even worse then we've got somewhere to turn to. If something happens, I know we have always done our best for him and that's all we can do.

"Liam is the bravest and happiest little boy I know. He is so full of character and we all love him to bits. He will always put a smile on everyone's face."