Tamara's story

"Tamara died in 2010 when she was 13 ½. To have her for so long when we were told that she would only live 24/48 hours, was amazing."
Claire, Tamara's mum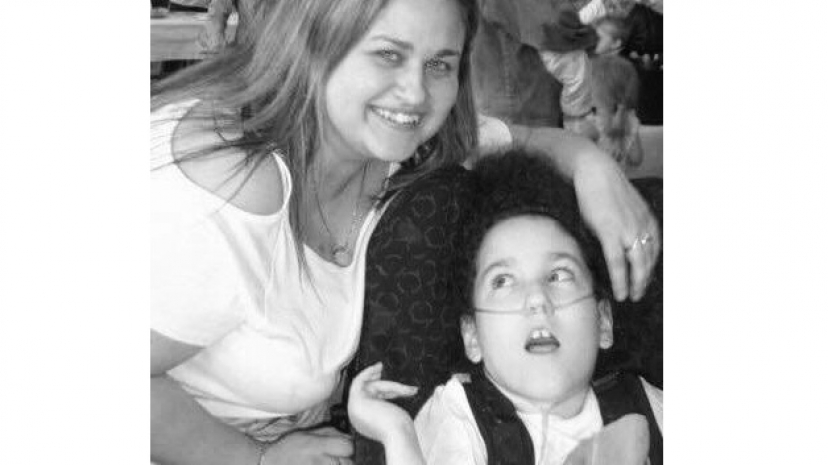 Tamara had a very difficult start in life in 1997, after being born prematurely at 26 weeks. She had a collapsed lung, a brain haemorrhage and later on was diagnosed with epilepsy and cerebral palsy. She couldn't walk or sit up and she was fed via a tube. She was on a lot of medication and in the last four years of her life she was dependent on supplementary oxygen.

Claire told us:
"She had the biggest and best personality. She was very loving and used to laugh at the silliest of things. She couldn't answer you with words but she answered with expressions and would communicate with her eyes. Her smiles would just draw you in.

"Tamara had many hospital admissions over the years, but in 2009, her health began to be deteriorate. She could be in hospital for an overnight stay, a week at a time, or six weeks or more. She loved everybody at the Basingstoke hospital and had a real bond with the nurses.

"She went back to hospital in May 2010 and remained there until she passed away."
"My husband, Chris, and I had visited the Butterfly room in the bereavement suite at Naomi House and we knew that we could make it like her own room; we could put her personal things in it, and that really helped us. Tamara died in hospital at around tea-time, and she was then transferred to the Butterfly room.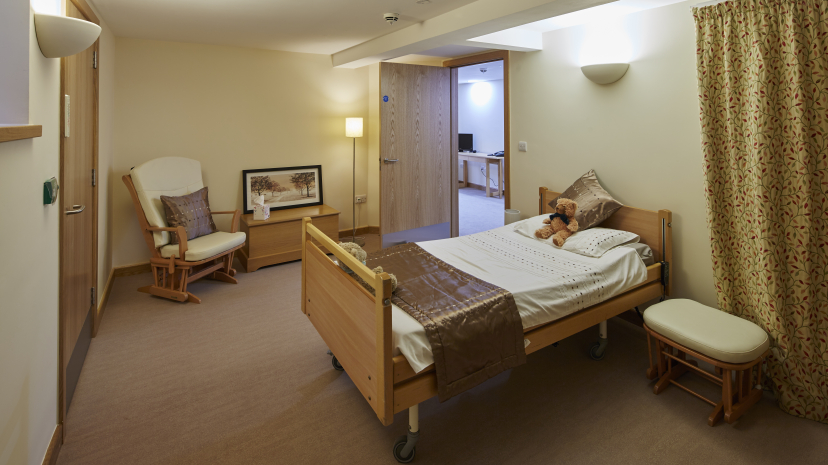 "We stayed for just over a week and the children stayed for four nights. We had friends and family who came to visit Tamara to say goodbye. One friend thought it was beautiful and another friend found it difficult, which I can understand. It doesn't suit everyone.
Being able to use the Butterfly room made a massive difference to us, because up until the point we lost Tamara, I was actually scared of death. It helped me realise that death is not as frightening as I had thought. That not only gave me peace about the whole thing, and not just Tamara.
"The family support team arranged to have her footprints painted on to card and then laminated it for us. We were able to give copies to our friends and family – it said "With every step you take I am with you." A lot of people have got it on their wall and her school teacher has got it on her fridge. She said 'It just reminds me of Tamara and if I'm having a bad day, it cheers me up!'
"The interaction that the children got at Naomi House was amazing. I couldn't thank the care team and the play team enough because they kept the children occupied, they spoke to them when they needed comforting, and they explained what was happening as best they could, when their dad and I weren't able to. I don't think we would have got that anywhere else.

"The family support team sat down with us and helped us plan the funeral service. If we didn't want to make phone calls ourselves they would make them for us. They would even bring us tea and toast in the Butterfly suite if I didn't want to go and sit in the main dining room.

"There wasn't anything like the Butterfly room, and without Naomi House, it would have been a lot harder; we wouldn't have been able to visit Tamara at the hospital whenever we wanted and it would have been a much quicker process.
We would have felt that not only had we lost her, but that she was also gone from us too quickly. But it was amazing at Naomi House and all the family were able to take their time to go and say their goodbyes.

Our experience of using Butterfly helped us so much and we couldn't be any more grateful. We were made to feel so welcome and comfortable, it did us the world of good. Naomi House do such a fantastic thing.