Zack's Story
"We had all these unanswered questions and Liz from Naomi House just pulled it all together and called all of the right people for us. She was someone who would listen and hear what we were saying."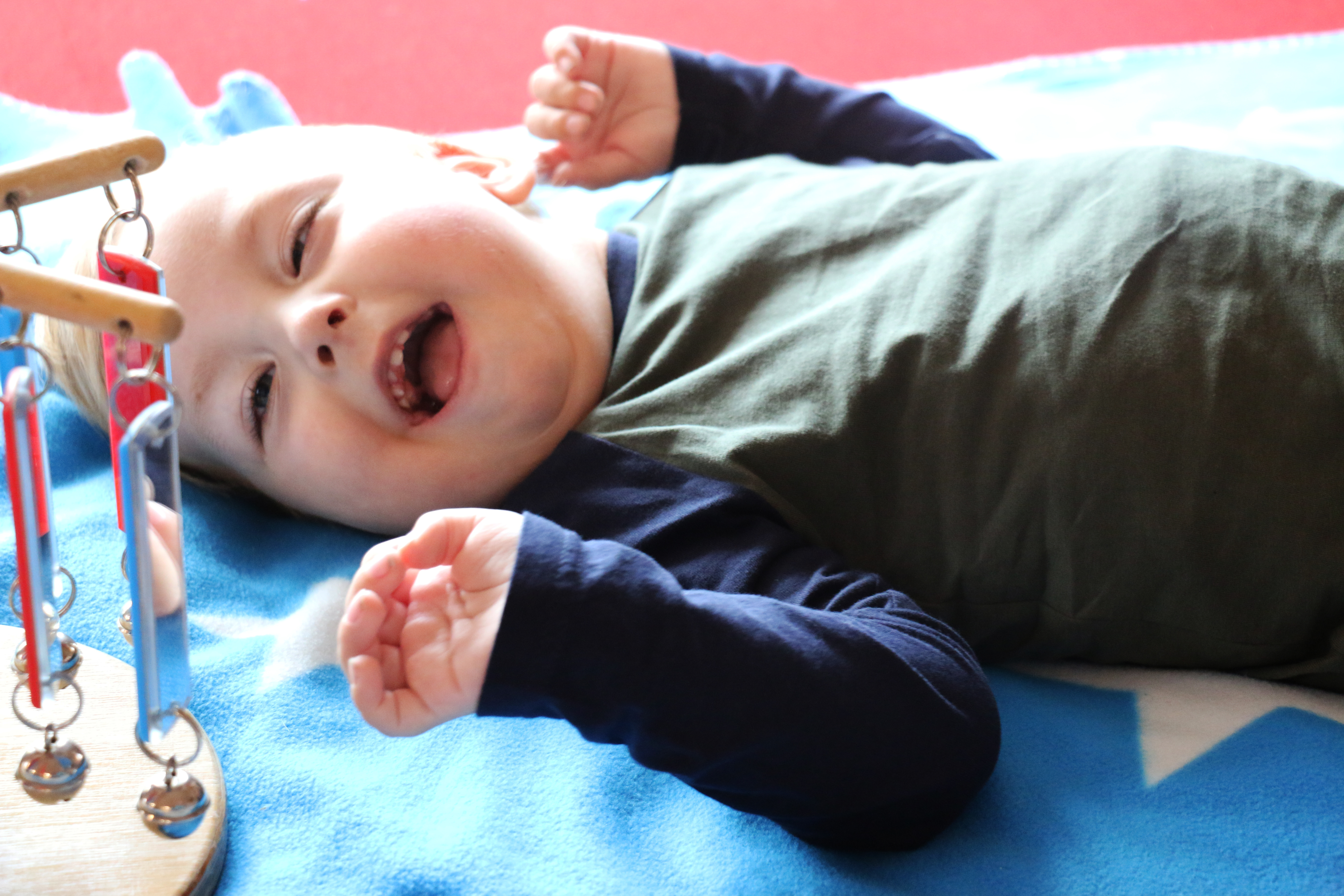 Four year old Zack lives with his mum Amelia, dad Bruce and eight year old sister Isabella in Basingstoke. He was born with a KCNQ2 mutation, which is a rare complex genetic neurological condition which caused Zack to have seizures and generalised dystonia (muscle spasms). He is visually impaired and his development is severely delayed which means he is unable to walk, talk or feed orally. Zack is fed by a tube and he needs medication every two hours throughout the day.
Mum, Amelia told us:
"After a normal pregnancy and birth, we knew quite quickly that Zack was very poorly and he ended up in the Paediatric Intensive Care Unit in Southampton hospital. After lots of tests, we were told his life expectancy was one – two years based on the type of seizures that he was having. We chose to have Zack christened in hospital. The news was like a thunderbolt. It was a roller coaster of emotions; we were excited about having a new baby and then everything changed in a split second.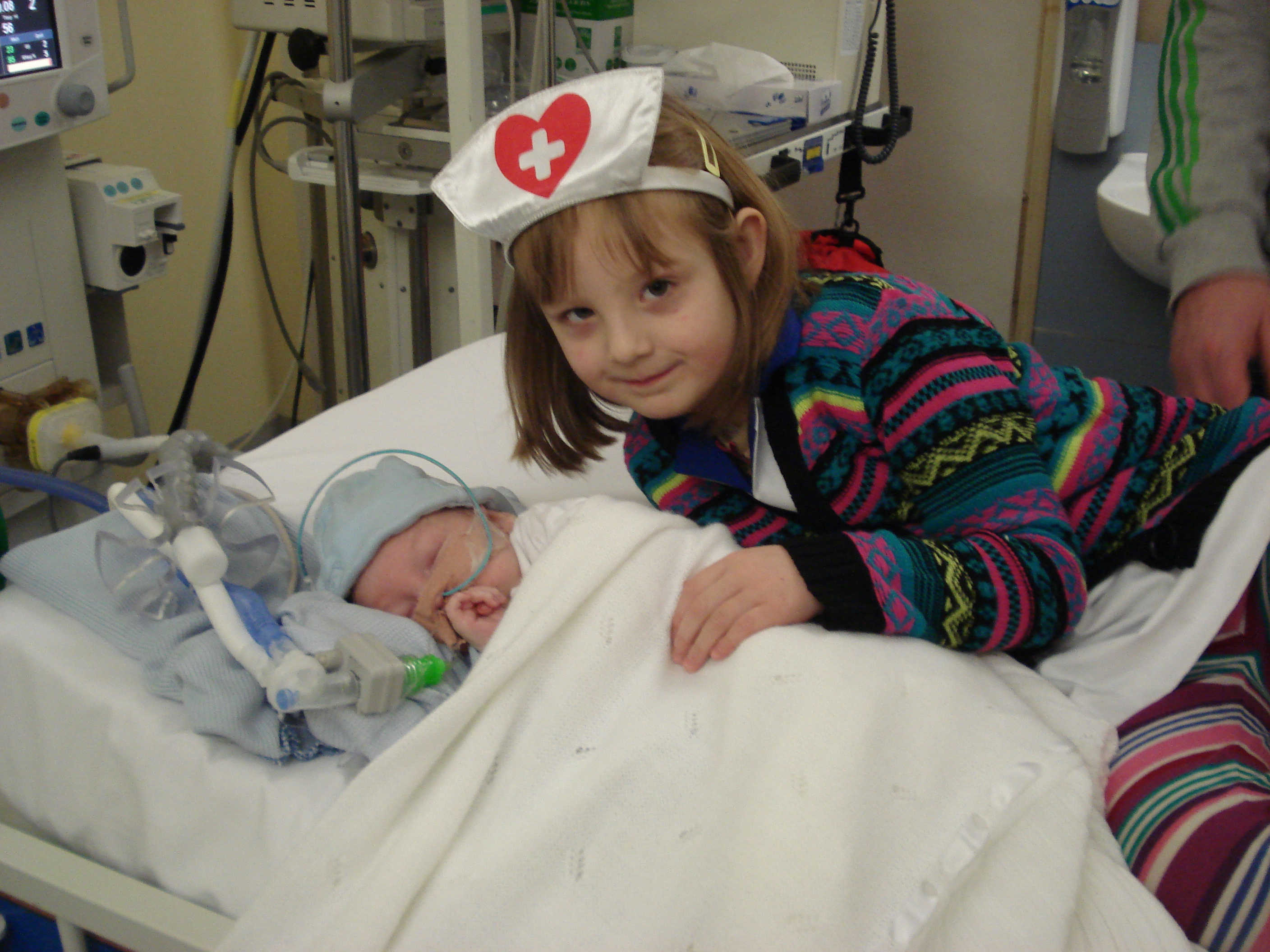 "Eventually, after eight months in hospital the doctors said we could take Zack home with a care package in place. Our doctor told us about Naomi House and we were given the choice to go there as part of the transition from hospital to home. We had a few family stays and that really helped us get the confidence with feeding him through his tummy and staff showing us how to give medication. Going to Naomi House with Zack was a break from the hospital environment and a place where we could practise these new skills.
"When we were at home, Zack was still having a lot of seizures and things became complicated. He was on a lot of different medicines and we were struggling practically and emotionally. He was in pain and we were having to watch this day in and day out; it was soul destroying. Liz from the Family Support Team at Naomi House came to see us. She helped us deal with all the healthcare professionals involved in Zack's care. Liz is so knowledgeable and experienced, she was able to get hold of the right people and chase a few people for us and just brought everything together for us. Then things changed for the better for Zack. Sometimes you just need that extra voice. Liz and the team held our family together.
"Zack's dystonia, as a result of the KCNQ2 mutation, affects his feeding because of the muscle spasms, he has a peg and has regular medication every two hours throughout the day to stabilise him. As with many of these genetic mutations, every child is unique. Zack had a fundoplication operation in 2015 which stops him from being sick. This has improved his quality of life and less complications when poorly. He is on a feed throughout the night and four pump feeds per day. I am very lucky because I get support from Bruce's mum and my mum, "the nanas" are very involved and supportive. Naomi House supports the whole family, not just the parents and the child. What they do is just amazing.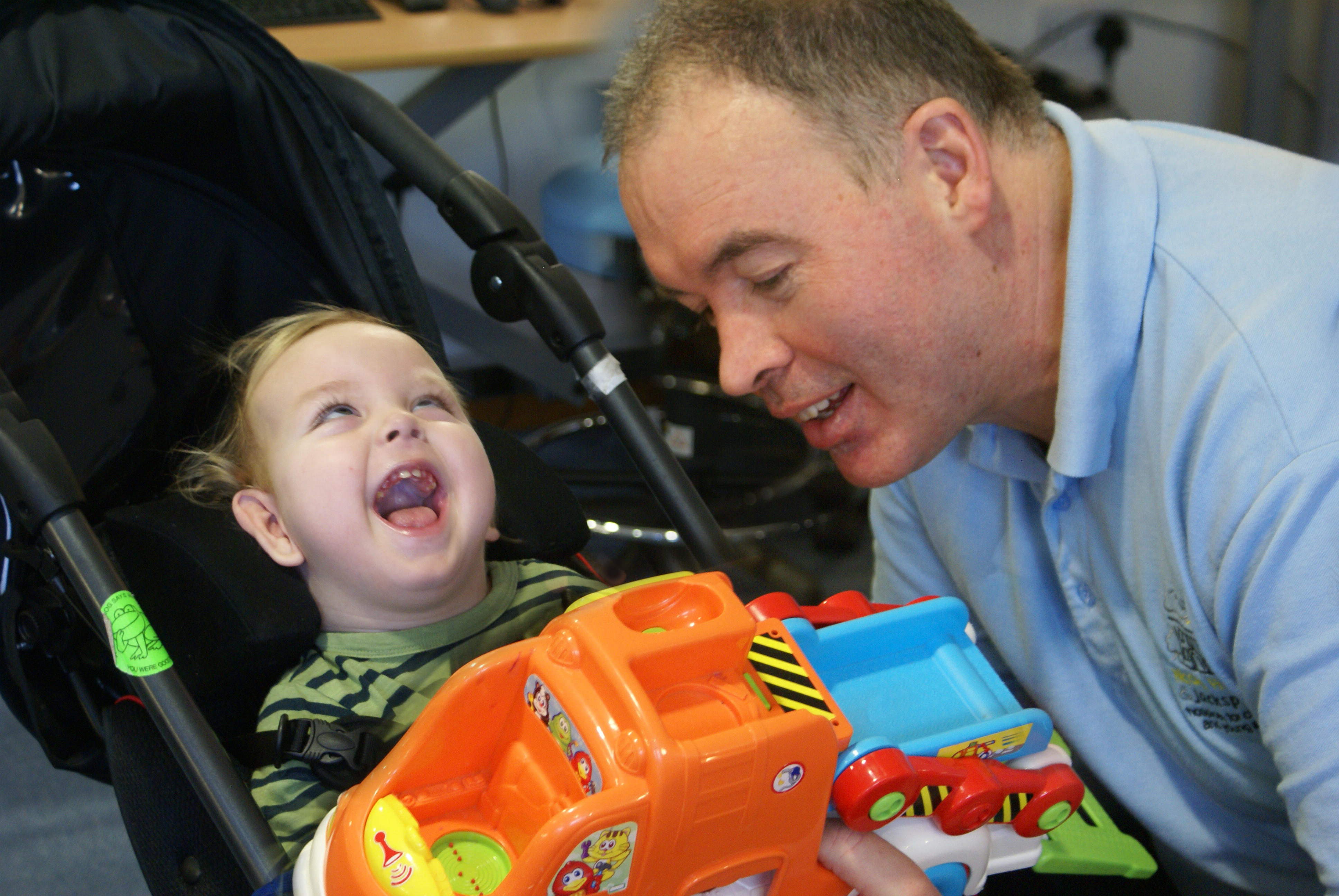 "When I leave Zack at Naomi House I have mixed emotions and although it feels like something is missing, it is like a weight is lifted off my shoulders. We are able to recuperate and do lots of things with Isabella that we can't do with Zack. Isabella is very good with Zack and we are so proud of her. She is always wanting to help us, (she is a natural little carer), we are very aware of it and we don't want her to feel that she is responsible for Zack. "Our visits are normally planned. But at the beginning of last year, we all fell ill at the same time while Zack was in hospital. He usually goes in yearly as he is quite prone to chest infections. He was due to come out of hospital and Bruce, Isabella and I all came down with a flu bug and we didn't know how we were going to look after Zack and get to the hospital. We called Liz in the Family Support Team and she said that Naomi House could have him for a couple of nights so that we could get ourselves better. So Zack went from hospital to Naomi House and then he came home. It gave us that time just to get back on track.
"Zack is on many muscle relaxants so he is not in pain anymore and he is comfortable. That is all we ever wanted. We hope that he continues to be happy and pain free and gets to experience as much as he can, which is what Naomi House and the Treloar nursery he attends are so good at doing."
"To hand Zack over to people we trust is a huge weight off our shoulders, we have some breathing space and leaves us feeling refreshed, giving us the chance to catch up on things that we can't normally do."