Theo's Story
Like all new parents, Aloysia and Toby Oakley were excited about the forthcoming arrival of their first baby – choosing names and all the tiny little clothes. They were looking forward to their first scan, desperate to get a glimpse of their growing baby – the tiny heartbeat on the screen and the little fingers and toes. Although everything at first seemed to be normal, the scans showed that their baby wasn't developing as he should be.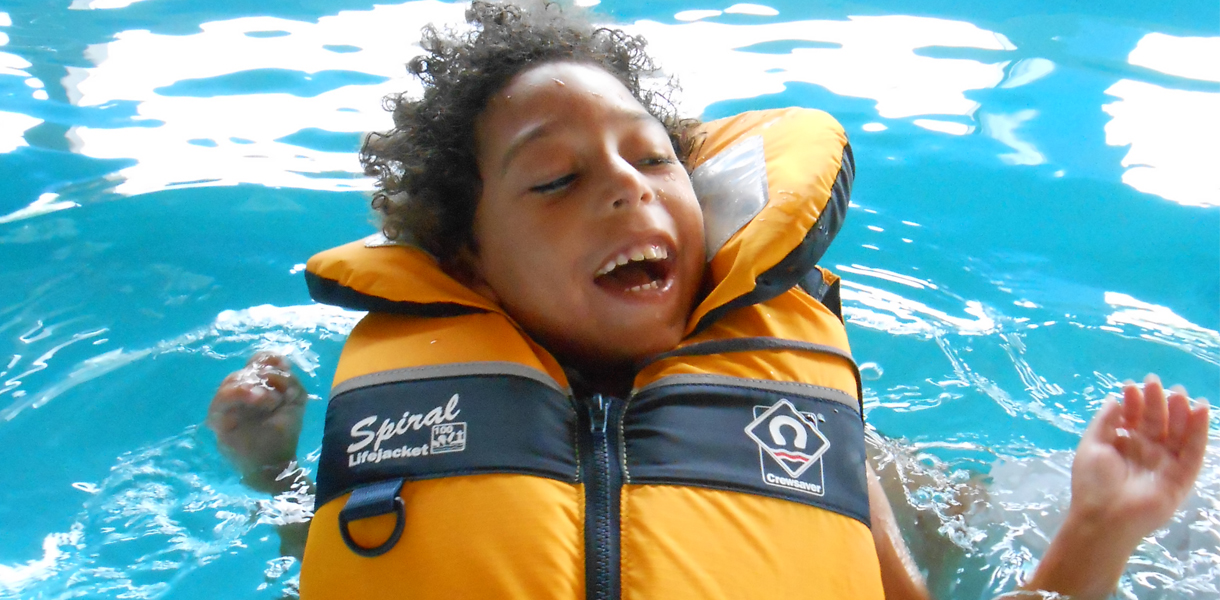 Aloysia had more scans and numerous tests and after a few weeks the consultant took them into his office and hit them with the bombshell. Aloysia told us of the difficult news they were given: "It hadn't occurred to me that my pregnancy would be anything other than straightforward, I'd always been blessed with good health. But we were told that our baby's brain was severely underdeveloped and had widespread calcifications. If he survived until the end of the pregnancy, he would most likely have severe mental and physical disability and very poor health.
"At 26 weeks, we were told that our baby had been infected by Cytomegalovirus, or CMV, a virus, which if contracted during pregnancy, is very dangerous to the unborn child, causing problems with development. I spent many hours on the internet researching CMV but it just made me feel worse. I learned that it was a common virus commonly passed from person to person. I learned that it generally wasn't harmful unless passed onto a pregnant woman who had never had it before. The last three months of pregnancy was undoubtedly the worst time of my life. I read stories about desperately ill children, some of whom had tragically passed away. Many others who were severely disabled, blind, deaf, epileptic, tube fed ... how would I cope if my baby never walked, talked, crawled or did anything "normal"? Or worse, what if he was in constant pain?!"
The next few weeks were an anxious time for Toby and Aloysia as they anticipated the birth of their baby. However, they promised themselves that they would do everything they could to give their baby the best chance in life, whatever that meant.
"Our baby boy was born a week overdue on 8th July 2009. There was a team of consultants present, waiting to whisk him away to the intensive care unit, but he didn't need to go as he was doing fine. Three months of fear and anxiety melted away when I looked at his sleepy little face as he wrapped his tiny little fingers around mine. We named him Theodore, which means "Gift from God" in Greek, and after four days in hospital, we were allowed to bring him home."
"Theo's condition became apparent as the weeks and months went by. He was diagnosed as severely visually impaired (cortical visual impairment) and registered as blind, but his eyesight has improved and he is now assessed as having poor to moderate vision. His communication is very limited – displaying happy or sad expressions through tears, laughter, smiling etc.
"He has very limited motor functions – he is able to lift his head for short periods of time and is able to move his hands to his mouth – not much more at present, but he is learning. We aren't sure how much is a product of the cerebral palsy and how much is due to inability to see, move and hear properly."
At a year old he was diagnosed with epilepsy and was having seizures every day and waking up constantly through the night. By the age of two he still wasn't able to crawl or walk or sit up on his own and couldn't use his hands effectively. This made it difficult for him to learn and explore by himself; he needs constant help.
There have been times when Theo has been really poorly, so he has been in and out of hospital. Like lots of the children at Naomi House, he has struggled as his immune system is susceptible to infection.
"It has been very difficult to get any respite because if you ask family and friends to look after him, you have to give them a lot of information about what to do if he has a seizure. He has also got issues with feeding as he has an "unsafe" swallow, which means he aspirates food and drink into his lungs and can choke quite easily, ending up in hospital with pneumonia. He does eat normally but we have to be really careful and not give him certain food. He has a tube into his stomach, as a backup for fluids and for his medicine."
Aloysia was told about Naomi House through Theo's school and from a friend she met while she was in hospital with Theo. After four years of very few breaks, Toby and Aloysia were relieved when they were told that Theo fitted the referral criteria and that he would be able to visit Naomi House.
"As much as the prospect of having respite excited us, it was such a foreign concept and we struggled to come to terms with the fact that we could confidently leave Theo in someone else's care. I know most parents have this when they leave their child for the first time, however this is usually something they are able to do within the first year old their child's life – we hadn't been able to arrange this for four years, despite efforts from family and friends. Prior to this, the only people who we had been able to leave him with for any length of time were each other. It was difficult to even imagine spending time without him, let alone just in each other's company. That's why, when we were greeted at the front door of Naomi House and signed in by a paediatrician from the hospital, we were quite relieved, and the prospect of having a break started becoming real. She took us through a thorough check-in that covered all aspects of Theo's routine, care and medication, as well as tackling every foreseeable and potentially unforeseeable eventuality. Having the opportunity to walk his carers through his care routines instilled further confidence in us.
"The parents' accommodation, being so close and accessible, meant that we could withdraw at a pace that we were comfortable with and be involved as much as we liked, so as our first evening at Naomi House progressed, we became increasingly more relaxed. We didn't actually know what to do with ourselves when the time came to leave him – it was funny!
"Naomi House is the only place where we can leave Theo without worrying. They take care of everything; you don't have to worry about a thing. You know the staff are well trained and very experienced, looking after children like Theo. They are very thorough with the questions they ask and they monitor him very closely and have a member of staff with him all the time. It is total peace of mind when we go away.
"It would be easy to feel sorry for him because of all that he has to endure, yet in spite of everything, he is a happy, sociable little boy who loves his cuddles. He babbles away to anyone who will listen and his warm, rumbling belly laugh is so infectious that you can't help but join in. Everyone who meets him comments on his beautiful, soft, thick black curls, and those eyelashes – the kind of eyelashes that most girls would kill for.
"It would be easy to feel sorry for us too, as there has been a lot to come to terms with, and we're exhausted. We're full of anxiety about the future and we wonder if Theo will ever be able to do any of the "normal" childhood things like riding a bike, kicking up the leaves in the autumn or chasing his friends around the park. Or even any of the mundane things like feeding himself, drawing a picture, or sitting on a normal chair. Things I had previously taken for granted.
"Yes, life is hard sometimes, but our little "Gift from God" has filled our home with so much laughter and sunshine, and opened our hearts and minds to new possibilities. He has taught me so much, and I truly believe that because of him, I am a wiser, more patient person. He's helped me find strength that I never knew I had."