Ultimate Clarendon has broken sign-up records!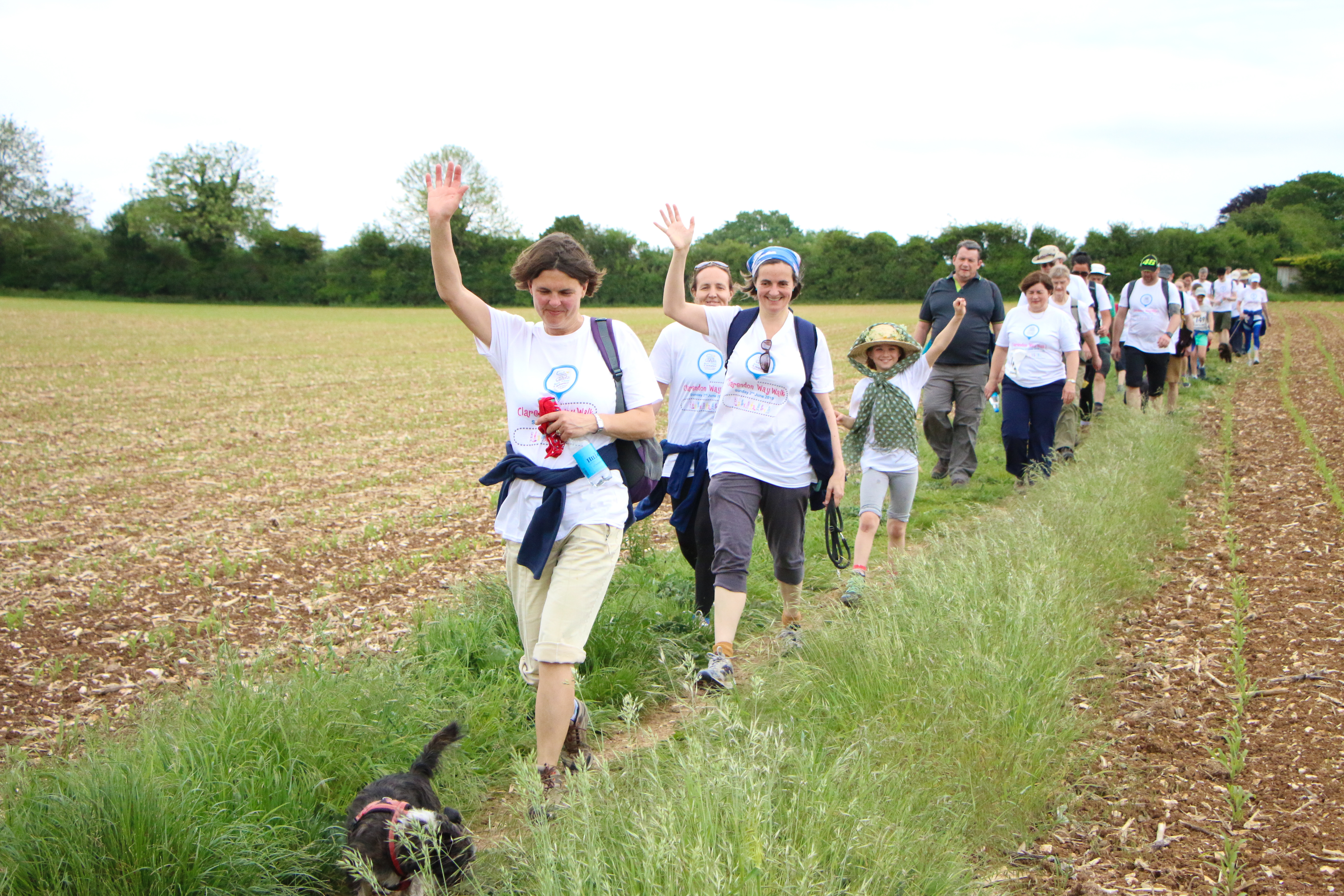 We are celebrating a record breaking number of sign-ups for their biggest annual event in the fundraising offices at Naomi House & Jacksplace!
Nearly 300 people have agreed to take on our Clarendon Way Walk, with more than 100 signing up for the new Ultimate Clarendon variant of the event.
The new Ultimate Clarendon ultra-challenge event starts on 6th June. Setting off at dusk in Salisbury city centre, these intrepid travellers will trek through the night to reach Winchester as the sun comes up the following morning. Those completing the 52 mile night and day challenge will take advantage of a brief moment to rest before making their way back to Salisbury alongside those beginning the classic 26 mile daytime trek on the morning of 7th June.
The walk, which during the day follows a beautiful, scenic route through rolling hills and stunning landscapes, will become a different walk altogether at night. Walkers will have to navigate varied terrain, stiles, hills, and wildlife with only a crescent moon and head torch to light their way!
Charlotte Patrick, our Events Fundraiser said:
"We've had so much support for our 26 mile Classic Clarendon Way Walk in previous years, but for people to take the plunge to trek 26 miles through the night or the whole 52 mile night and day challenge is astounding! This event gives supporters the perfect opportunity to take on a new challenge while raising money for Naomi House & Jacksplace, supporting hundreds of children and young adults with life limiting illnesses, as well as their families. We hope our 'Classic Clarendon' and 'Ultimate Clarendon' combined, will raise £150,000, enough to fund 125 nights of vital care for children and young adults here at our hospices."

To sign up for the Clarendon Way Walk or Ultimate Clarendon, click here. Don't forget that places are available with 20% discount until the end of January thanks to our Say Yes Sale!
Various challenges are available, including the 52 mile ultra-challenge through the night and day, a 26 mile night hike, the classic 26 mile Clarendon Way Walk event from Winchester to Salisbury , a 14 mile walk from Broughton to Salisbury and the mini Clarendon from Pitton to Salisbury.