Romans Big Bag Drop!
Friday 3rd November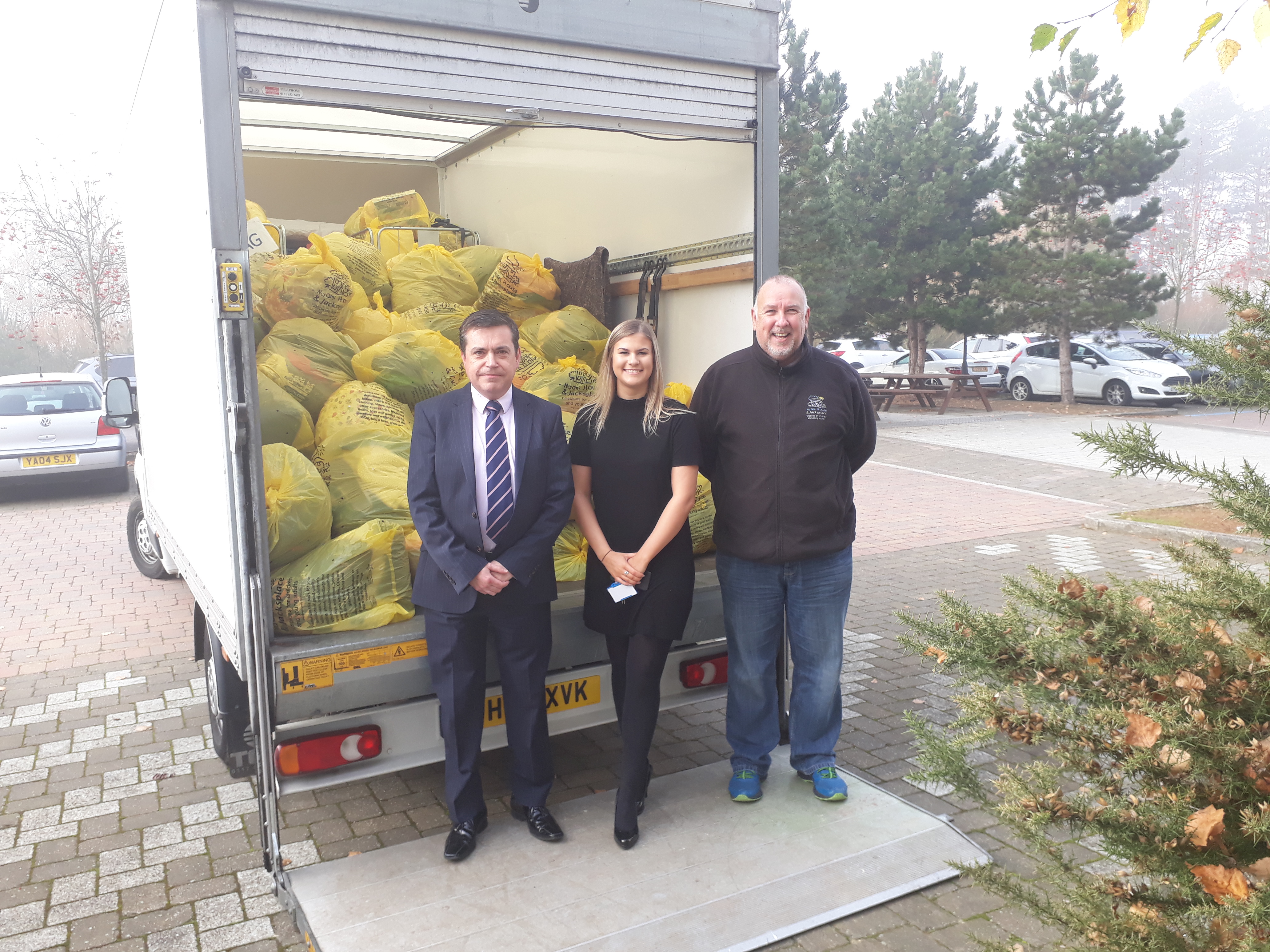 Staff at Romans estate agents in Winchester have donated 234 bags to our warehouse!

John Egan, Head of Retail at Naomi House & Jacksplace:
This has to be one of the largest one-off stock donations we've ever had! We're so grateful to the staff at Romans for their incredible support. Our shops need more and more stock over Christmas and this will really make a difference.
Corporate Fundraiser for Naomi House & Jacksplace, Jill McDonagh added:
To see that amount of bags on the delivery van was incredible. We're so grateful to their support and it's a fantastic way to kick-start their year of fundraising for us!
It's estimated that the donation could be worth up to £7,000. That's enough to fund two months nursing care for a child at Naomi House.
If your company would like to support us with a big bag drop, please contact us >>