NATS support Naomi House at Christmas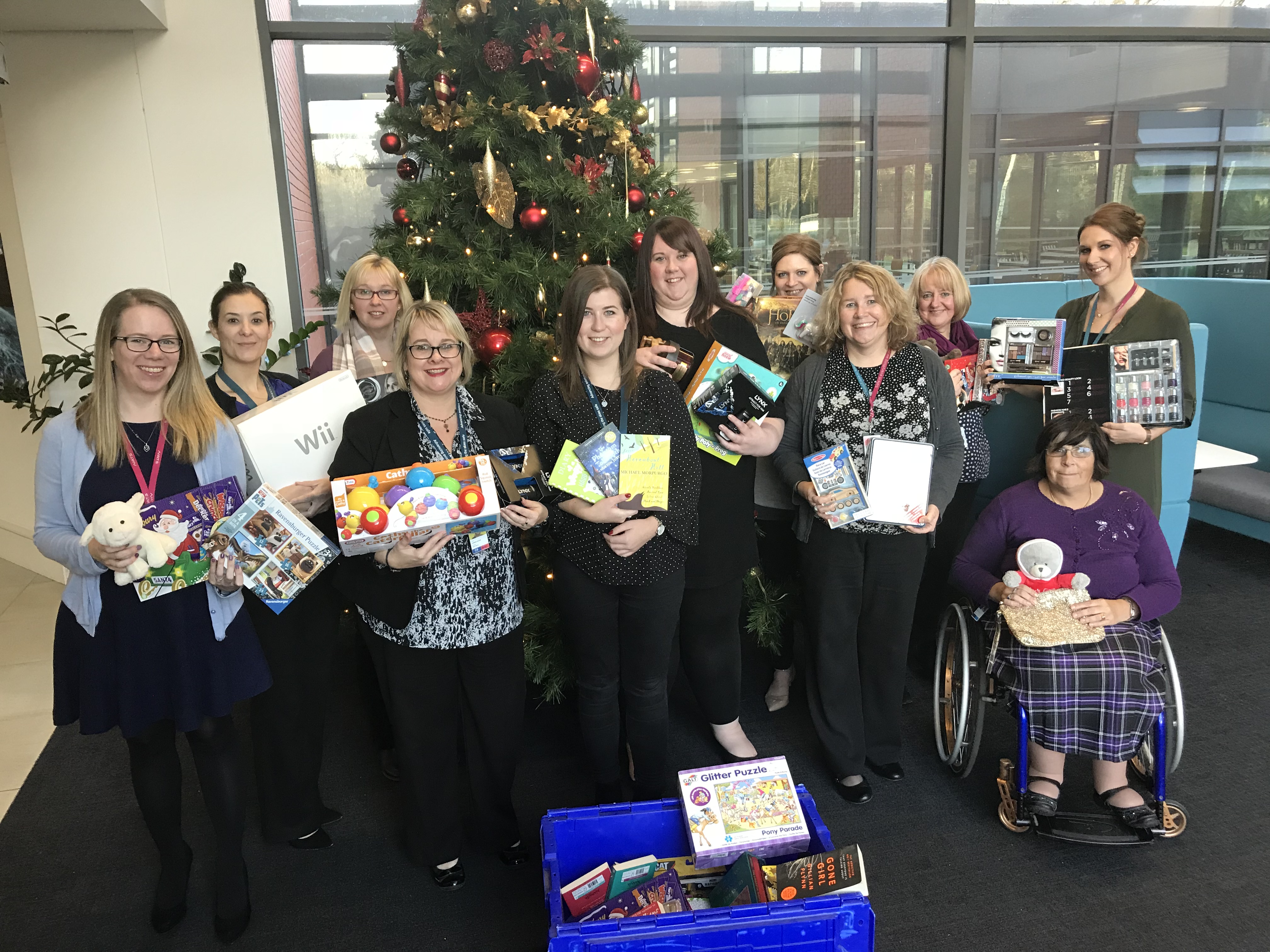 The Nationals Air Traffic services (NATS) HQ in Whiteley have been supporting Naomi House & Jacksplace in the run up to Christmas.
The Human Resources People Services team there were inspired to support us after a tour of the hospices.
They started by collecting gifts for the children and young people in early December and they also booked to join the charity Christmas party on the 9th December in Eastleigh.
On top of this, they raised £300 from a raffle and supported our Christmas campaign, The Big Gift Shift Shake Up.
Kirsty Tremlett has been leading the fundraising at NATS. She said:
Our visit to Naomi House and Jacksplace was not only emotional but eye opening. We could not comprehend that of the 8.5 million per year required to fund their services only 9% comes from Government and statutory sources, with the remainder being raised by individuals, community groups and companies. We found our visit heart-warming and both hospices were welcoming providing a home away from home. We were determined to do all we could to support this wonderful local charity.

Area Fundraiser for Naomi House & Jacksplace, Sarah Hudson, commented:
We have been very appreciative of support from NATS over the years but this wonderful team effort from the HR team has come at just the right time to support us over this Christmas period. We look forward to continuing to work with them throughout our 21st Birthday year in 2018.
Feeling inspired? Find out how you can support us in our 21st year >>