Naomi House & Jacksplace perform with Choirs with Purpose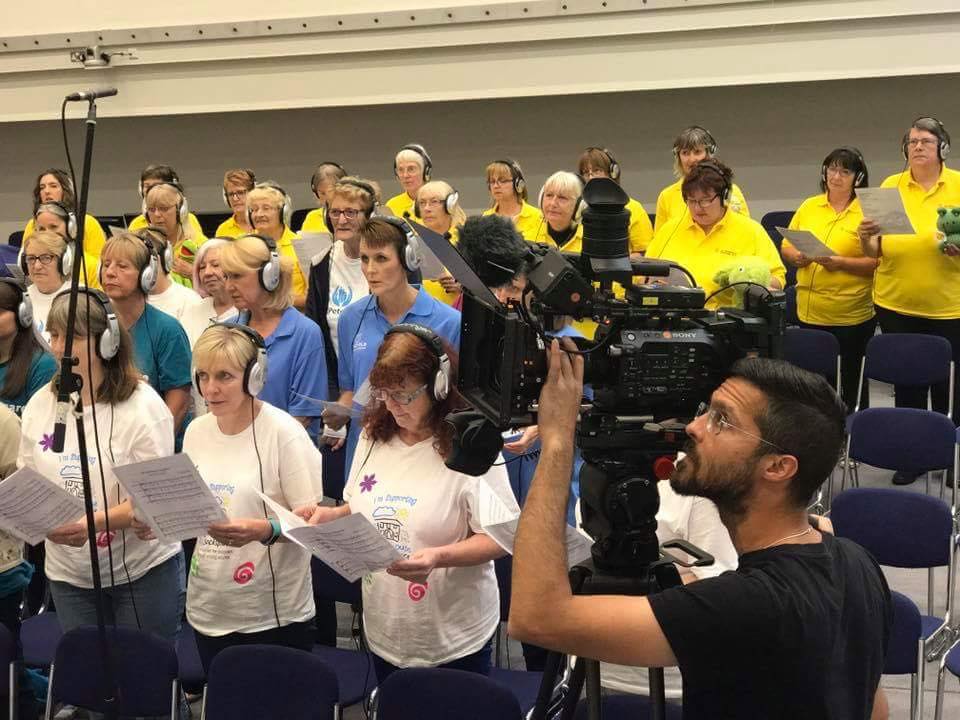 Naomi House & Jacksplace Nurses and staff from our Family Support Team, Play Team, Fundraising and HR teams have sung with Choirs with Purpose for Christmas.
Choirs with Purpose is made up of choirs from charities, schools and organisations across the UK, including hospices like ours, the Missing People Choir who performed on Britain's Got Talent and the NHS staff in Lewisham and Greenwich who had a Christmas number 1 in 2015.
The 14,000 strong choir was given permission by Sir Paul McCartney to cover 1984 hit single "We All Stand Together".
Pop Idol winner, Michelle McManus, sings the lead vocals in the single, which is available to buy from today (24th November).
The album will be released on Friday 15th December and the Naomi House & Jacksplace choir feature on the single "My Heart Will Go On".