Naomi House & Jacksplace 2017 Corporate Awards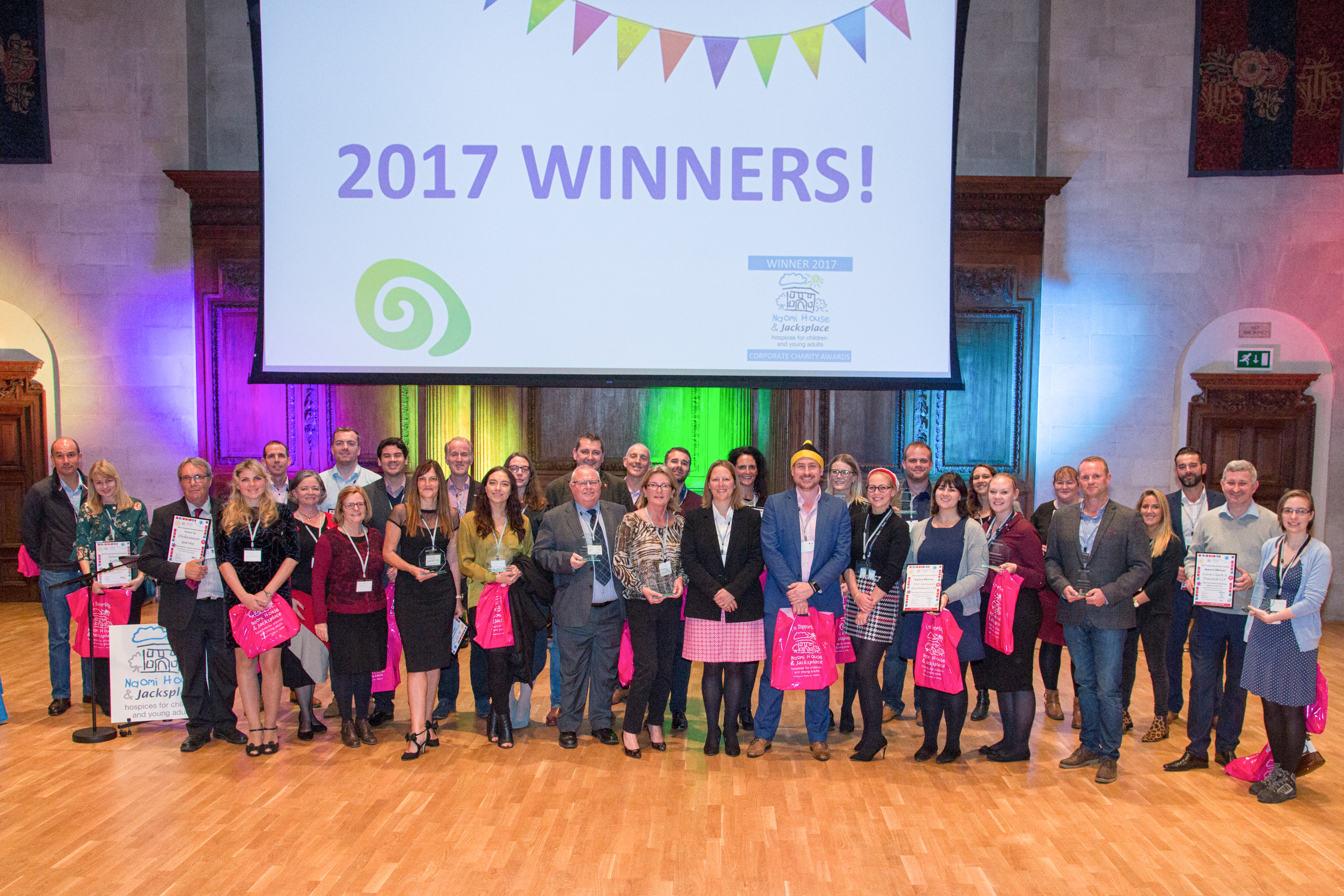 Last night (Thursday 26th October), we celebrated and gave thanks to our corporate supporters at the Naomi House & Jacksplace Corporate Awards.
Now in it's 5th year, the awards were held at Winchester College and attended by more than 150 supporters.
Eleven awards were handed out on the night, with a further 22 receiving runners up certificates.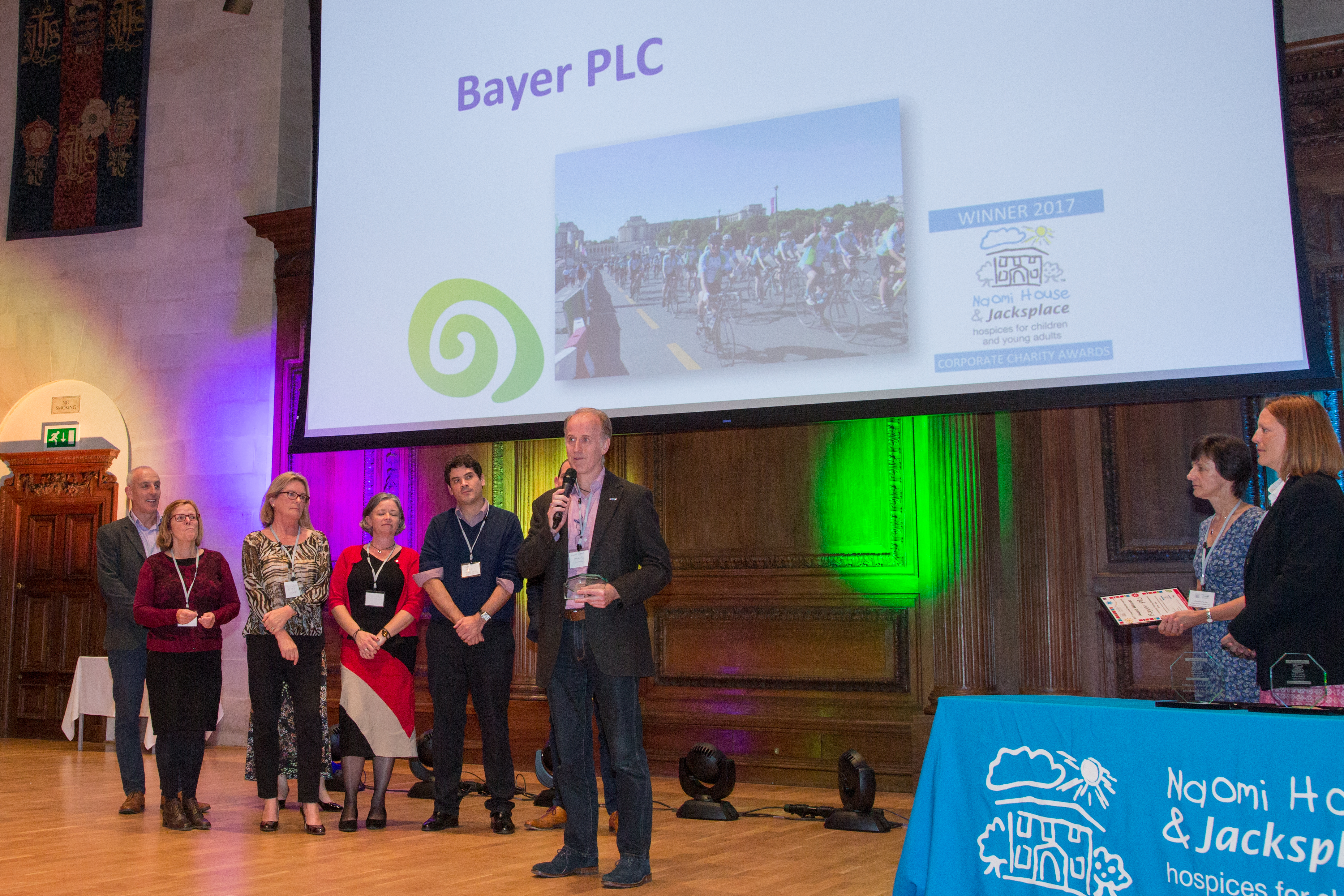 Every single person in the room has supported the hospices throughout the year. Some contributed to retail, some gave time to support our events and other donated or raised money by hosting fundraising events!
Winners were teams or individuals from Wilkins Kennedy, Bloc Digital Talent, Vail Williams, ESA Serviced Apartments, Specialist Waste Recycling, BNP Paribas Leasing Solutions, Bayer plc, Lane Clarke and Peacock LLP and AT Jones.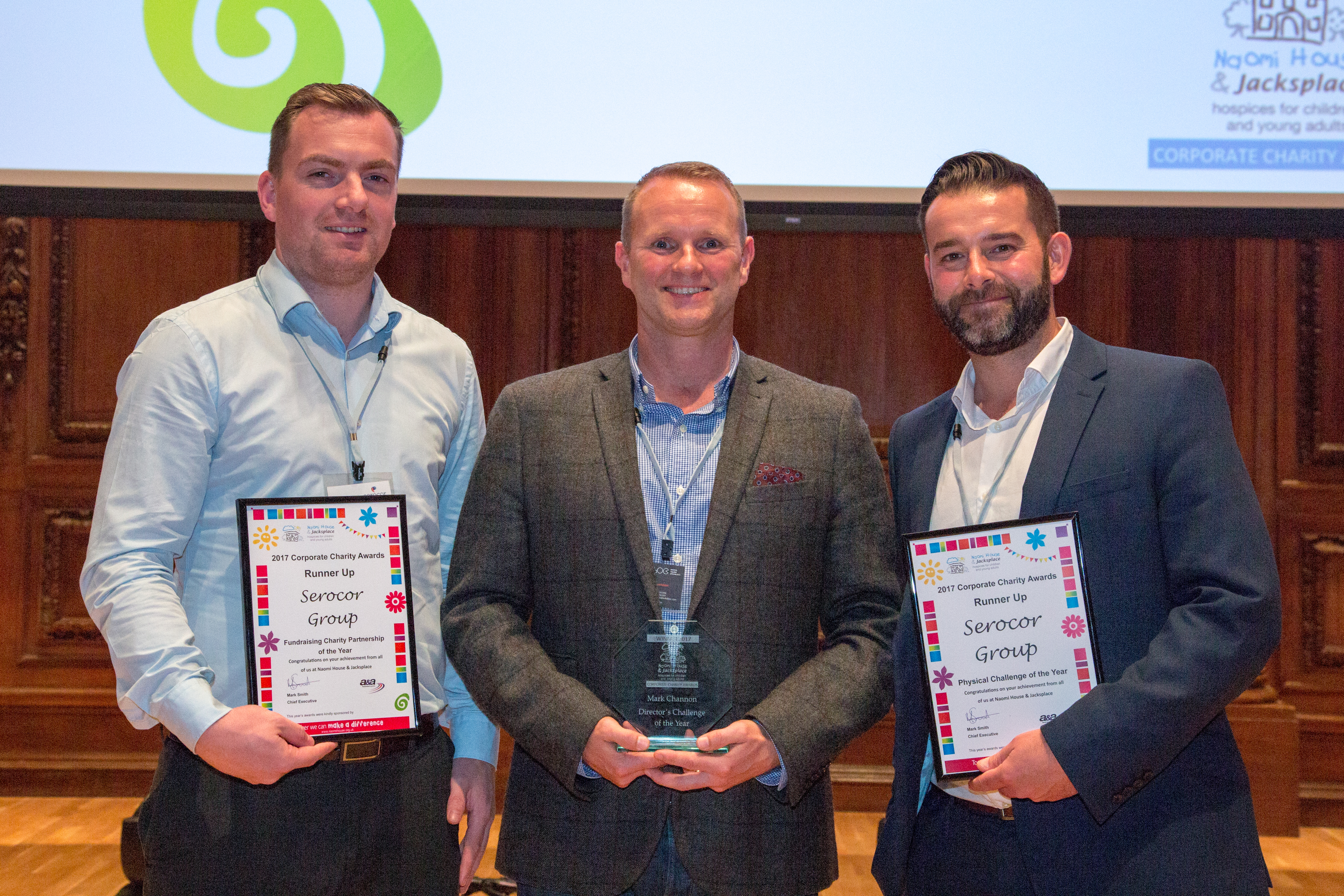 New Business Development Fundraiser for Naomi House & Jacksplace, Lisa Congdon said:
To be able to thank our fantastic corporate supporters at this event means so much to us. They work so hard to help raise awareness of our charity and to help raise the £8.5 million needed to run our services every year. We really couldn't do it without them.
To find out how your organisation can get involved in our 21st Anniversary year, please contact jill.mcdonagh@naomihouse.org.uk