CBRE Teams go head to head in Store Wars Challenge!
CBRE Group is the largest commercial real estate services investment firm in the world. They have offices based all over the world but it was their office at Southampton who worked tirelessly to raise much-needed funds for our hospices.
14 members of the CBRE team from the Ocean Village office took part in our charity store wars challenge on Monday 19th February.
Separated into three teams, they took charge of our shops in the Portswood, Romsey and Winchester Stores. Each had a responsibilty to create a theme in the shop to raise awareness of our charity and to get the tills ringing!
We saw a party theme to celebrate our 21st Anniversary in Portswood, children's literature in Romsey and World Book Day at our Winchester shop.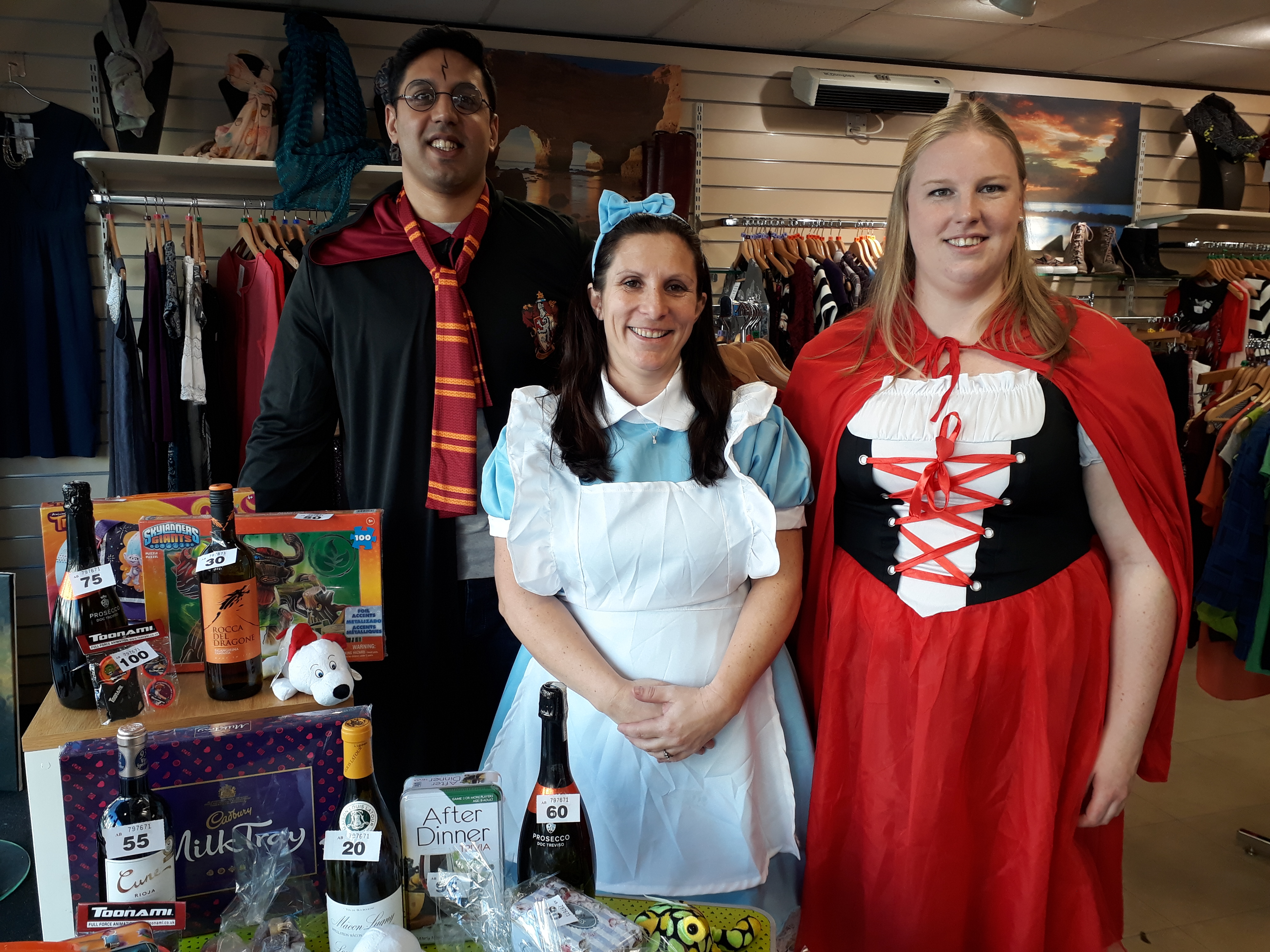 Staff embraced the great themes and wore costumes too.
In addition, the company had an online page to encourage other staff, clients and friends to give.
They raised an incredible £4,562 for the hospices! That's enough to fund an entire week of nursing care for four children or young people receiving respite.
Alice Clifford, Southampton's Charity Coordinator at CBRE said:
We have been supporting Naomi House & Jacksplace for several years and saw this as a great team building challenge. Thank you to all the participants and also our clients and friends who have been so generous in donating both money and some fantastic raffle prizes too.
Sarah Hudson, Area Fundraiser for Naomi House & Jacksplace added:
We were delighted when CBRE offered up their time and bags of enthusiasm to take on the Naomi House and Jacksplace store wars challenge. They were tremendous and all entered into the spirit of the day.
Feeling inspired? See how your business can support us too >>