The Big Gift Shake Up raises over £8,000!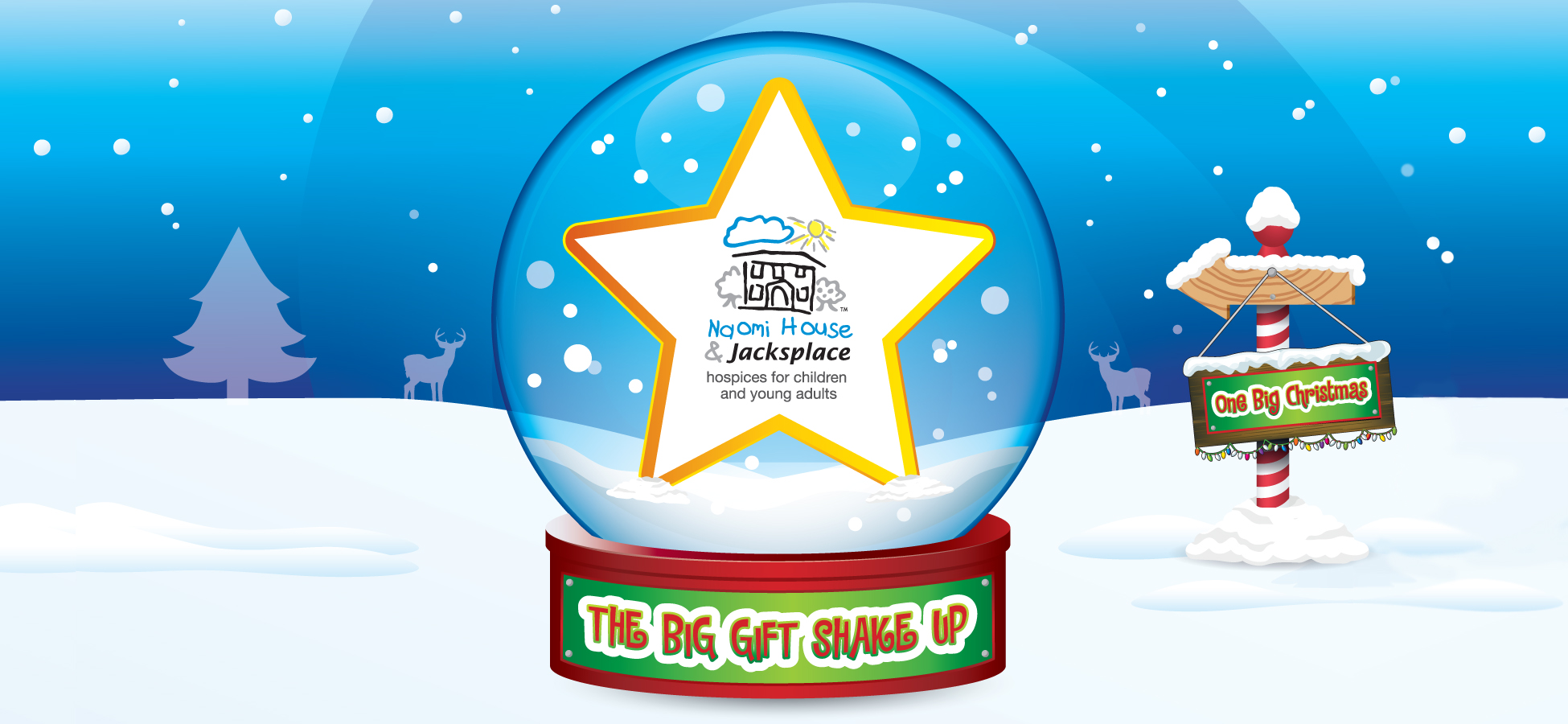 Naomi House & Jacksplace approached Christmas 2017 a little differently to previous years.
Each year we are astounded by the generosity of the community who donate thousands of toys and games for the children and young people at Naomi House & Jacksplace to play with.
But not all of those we care for can play with regular toys, and for many there is an even better way to ensure they have a very special Christmas: one full of fun and opportunities to make memories that last a lifetime.
We asked our supporters to shake up the way they give at Christmas, by donating one of our special gift ideas to support our work.
Our four gifts, The Gift of Fun, Space, Friendship and Care were well received and raised a total of £8,301 for our hospices.
Trethowans solicitors, one of our fantastic corporate supporters donated £1,000 to the campaign and told us:
We previously donated toys at Christmas but chose to support the new Christmas campaign because for some of the children at Naomi House, a toy is not going to necessarily be what they want or need. The campaign has made the donation process so simple and easy and by supporting this Big Gift Shake Up, the staff at Trethowans LLP know that their donations will not only entertain but also help support the children, their families and the staff at Naomi House & Jacksplace.
Head of Fundraising, Paul Morgan, commented:
We're delighted at how well received our Christmas campaign has been. The support from local clubs, community groups, corporate supporters and those wanting to give an extra special gift to a loved one for Christmas has been phenomenal. We're incredibly grateful to the community for their generosity and are forever thankful for their support.
The money raised will help us to continue to provide vital care and support to life-limited and life-threatened children, young people and their families from across the south.
See how you can support us in our 21st year >>