Families set sail on the Solent!
Seven families got to set sail on the Solent yesterday! (12th September).
The experience day was kindly donated by a supporter from the Isle of Wight, who bid on and won the Sailing Trip in an auction.
All the families had one thing in common. The one thing no one wants in common with anyone else. They have all experienced the loss of a child.
They set sail with Britannia Corporate Sailing Events from Hamble early on Tuesday morning, on a top spec 40ft racer/cruiser yacht to head to Cowes on the Isle of Wight for the day.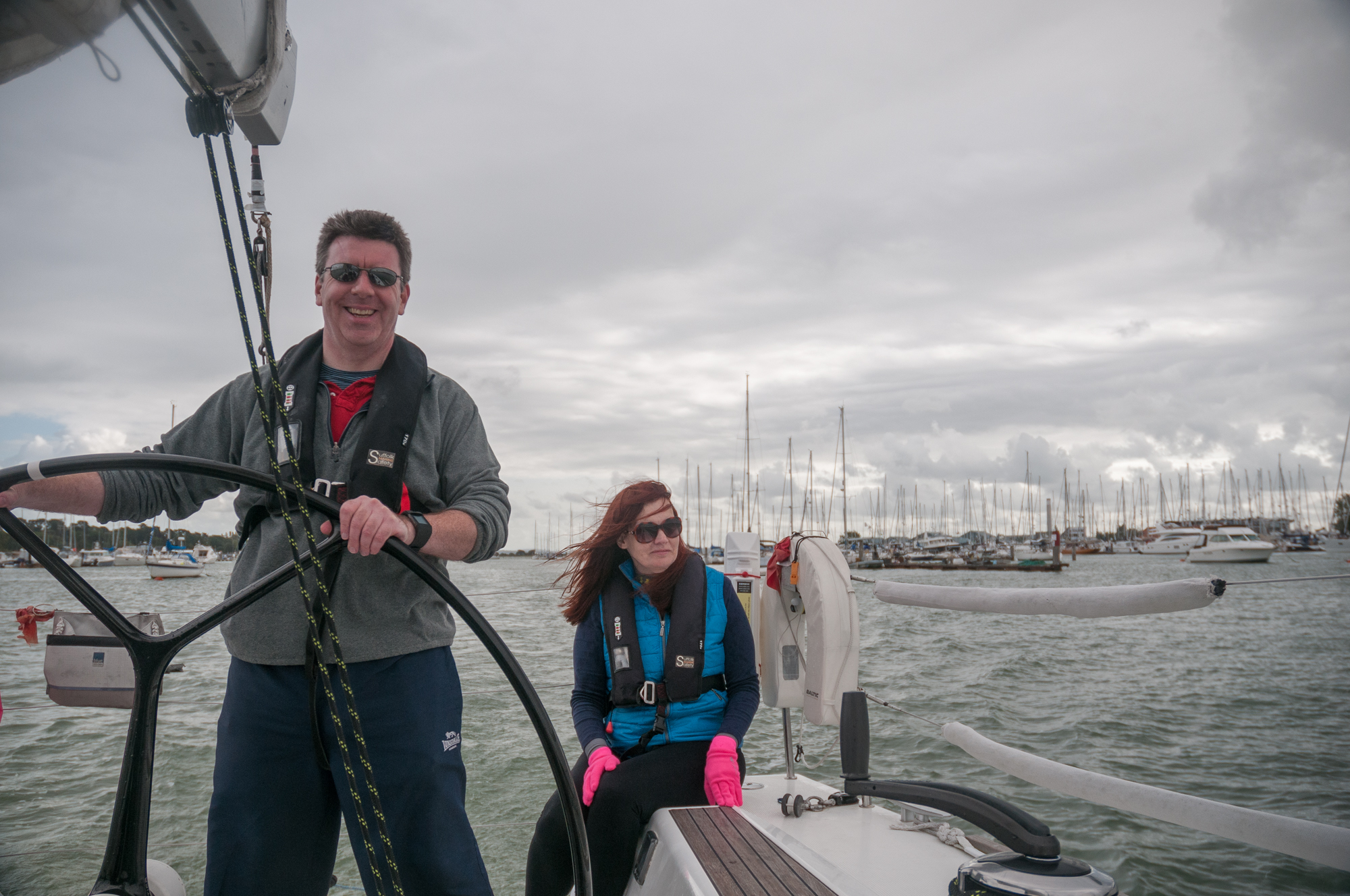 Paula and her husband, Steve, were one of the families on board. She told us:
We were encouraged to do as little or as much on the yacht as we wanted. I helped with the ropes on leaving the marina and Steve helped with putting up the sails. We also both had a go at sailing the yacht. It meant the world to us to be given this opportunity as we had never been on a yacht before. Going over to Cowes it was so peaceful, serene and calm, it felt that all our troubles from the past had been taken away from us.
It really did feel that Lucie was watching over us. We really got talking to other families and once again we felt that we weren't alone with losing our daughter. It is always good to meet other bereaved parents as often some of our friends don't like to or won't talk about us losing our daughter.
Jess White, Director at Britannia Corporate Sailing Events Ltd said:
Britannia are proud to support Naomi House & Jacksplace; a phenomenal charity doing such valuable work. Our events are all about fun and teamwork, so to give some families who have been through so much the chance to escape and try something different is great. We are so glad they all enjoyed it!
Captain on the day, Peter Randall, added:
I really like doing these kinds of days and to have the opportunity to share our love of sailing. The guests were a delight and to see them doing something different and truly 'getting away' for a day was a wonderful thing to be a part of.
127 families are receiving ongoing bereavement care from Naomi House & Jacksplace. Your donations mean that we can continue to support them, and many more.