Glory Global raise £8,503 in one day!
Global Glory's Charity Hustle brings in the goods!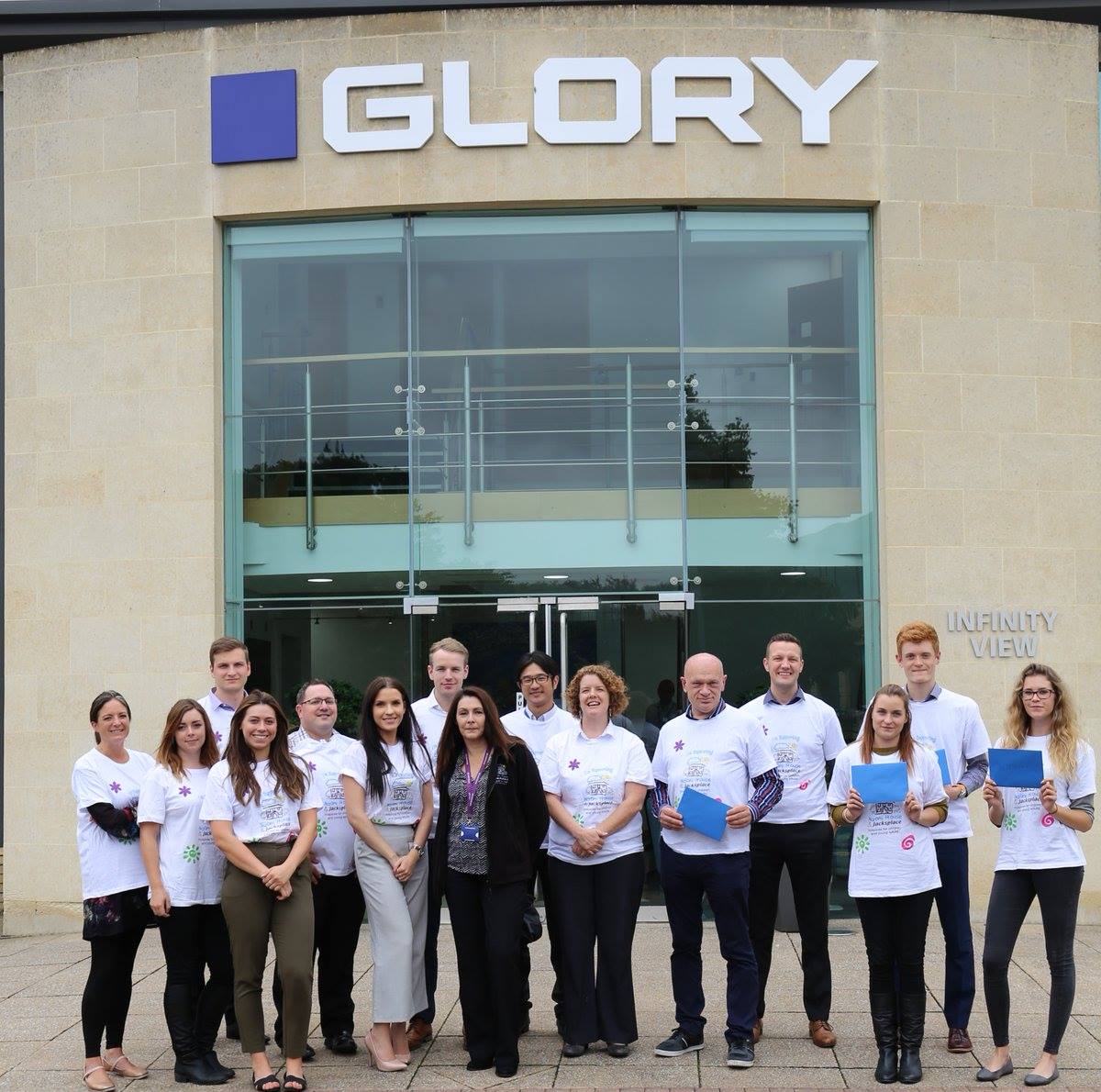 Staff at a Basingstoke based cash technology company, Glory Global, downed tools on Wednesday (26th July) and spent a day raising money for Naomi House & Jacksplace.
The challenge, The Charity Hustle, involves teams using their communication and negotiation skills to acquire as many items on the charities wish list as possible.
Items on our wish list this time included Spa Vouchers, IPad and Experience Days.
Glory managed to source lots of goods for us use in raffles and auctions throughout the year to raise more funds for our hospices. Plus, they raised around £1000 in cash!
The total value they raised was an incredible £8,503.
Corporate Fundraiser at Naomi House & Jacksplace, Jill McDonagh said:
For a busy company like Glory to give up a days work to help us is incredible. We're so grateful to all the staff for taking on the Charity Hustle Challenge for us and to the bosses for allowing the challenge to happen. The majority of the items Glory sourced for us will come to the hospices for the children and young people to use and play with. Anything else will be auction or raffle prizes to help us raise further funds in the future. It makes a big difference to our charity having support like this, because it means the hospices don't go without and our supporters fundraising money can be spent on funding the whole service.
If your company would like more information about hosting a Charity Hustle, please get in touch!