Screwfix Foundation donate £5,000 to our hospices!
Naomi House & Jacksplace are delighted to have received a £5,000 donation from The Screwfix Foundation.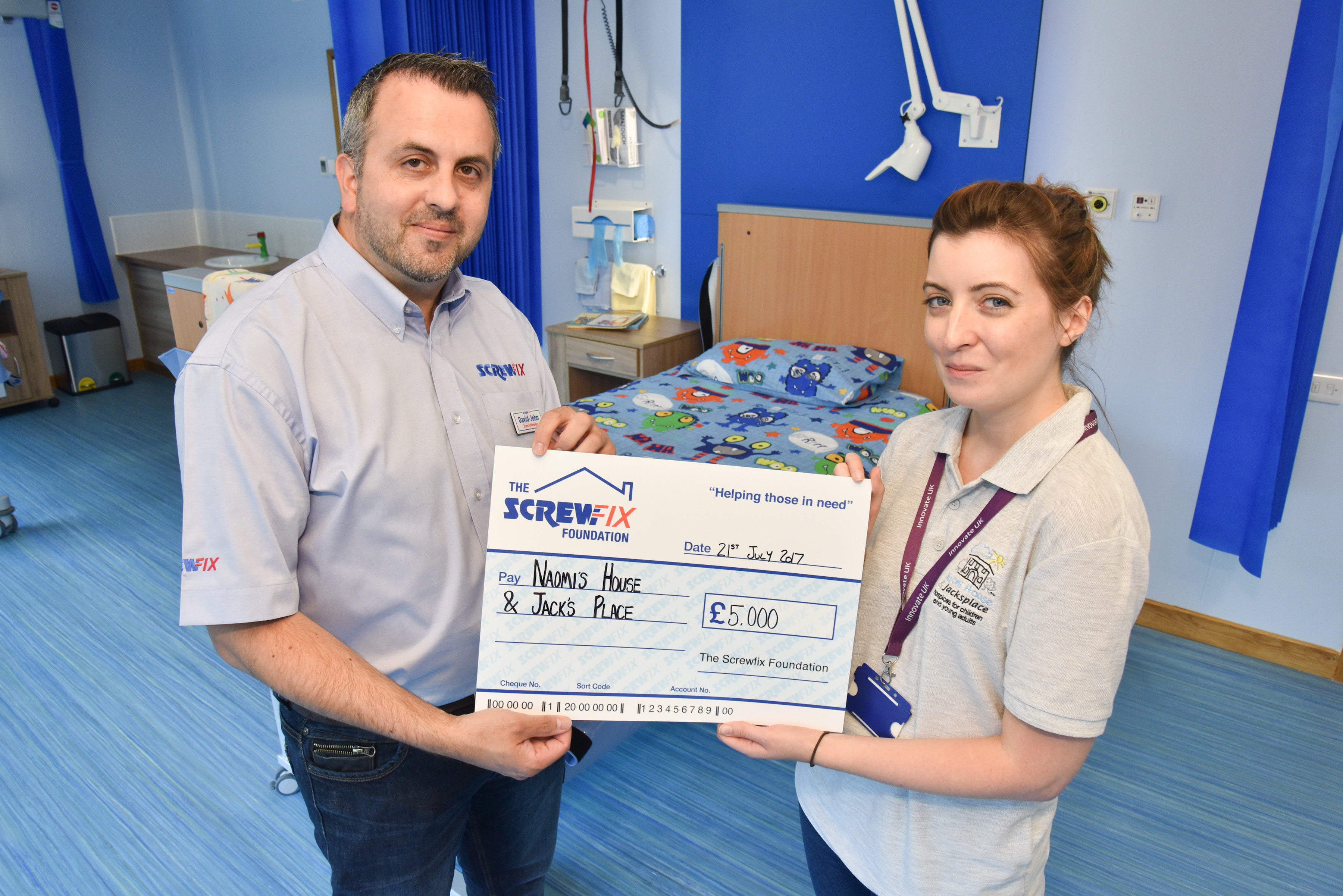 The Screwfix Foundation is a charity which supports projects to fix, repair, maintain and improve properties and facilities for those in need.
They visited the hospices to present the cheque on Friday 21st July.
Trusts and Major Gifts Fundraiser for Naomi House & Jacksplace, Charlotte Otter, said:
We are very grateful to The Screwfix Foundation for donating these much-needed funds to support our charity. The money will be used to help fund the cost of reconfiguring and fitting out the upper floor in Jacksplace to create a new Long Term Ventilation Unit to support newly ventilated children. We'd like to thank everyone who was involved in the fundraising – it's been a great help to us.
David-John Morgan, Store Manager of the Screwfix store in Winchester, comments:
We're really pleased that one of our local charities has been awarded funding by The Screwfix Foundation. Staff from across the business have held a variety of fundraising events to raise vital funds for The Screwfix Foundation, so it's fantastic to see the money we have raised being invested back into such a worthwhile community project.
The Screwfix Foundation, which launched in April 2013 donates much-needed funding to help a variety of local projects throughout the UK, from repairing buildings and improving community facilities, to improving the homes of people living with sickness or disability.