Hundreds turn out for the Dorset Rainbow Run!
A sell-out crowd made the Dorset Rainbow Run a huge success!
800 fundraisers gave up their Sunday morning (2nd July) to run 3km around the beautiful Upton Country Park in Poole.
The runners faced four different coloured paint stations along the route and left a rainbow with a medal around their necks!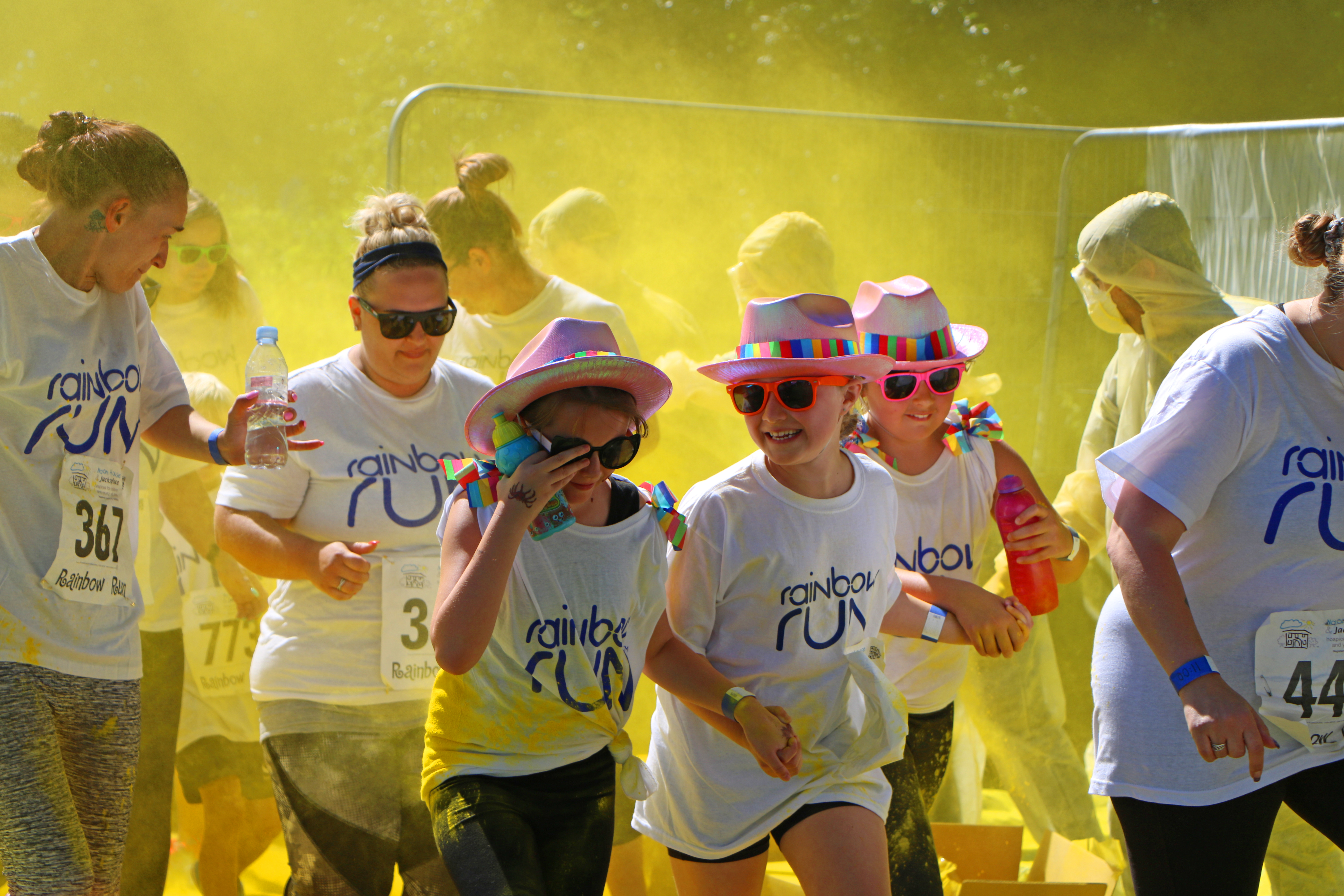 So far, the event has raised more than £23,000 with more sponsorship money to come.
Charlotte Patrick, Events Fundraiser for Naomi House & Jacksplace said:
The Dorset Rainbow Run was a sight to behold! The runners left perfectly multi-coloured and with a smile on their faces. We're so grateful to them and to all the volunteers who gave up their time to support Naomi House & Jacksplace. The money raised will help us continue to fund our vital service to life-limited and life-threatened children, young people and their families from Dorset and beyond.
See the photos and video from the Dorset Rainbow Run on our Facebook page >>