Clarendon Way Walk raises £100,000!
Naomi House & Jacksplace are celebrating the phenomenal success of the recent Clarendon Way Walk.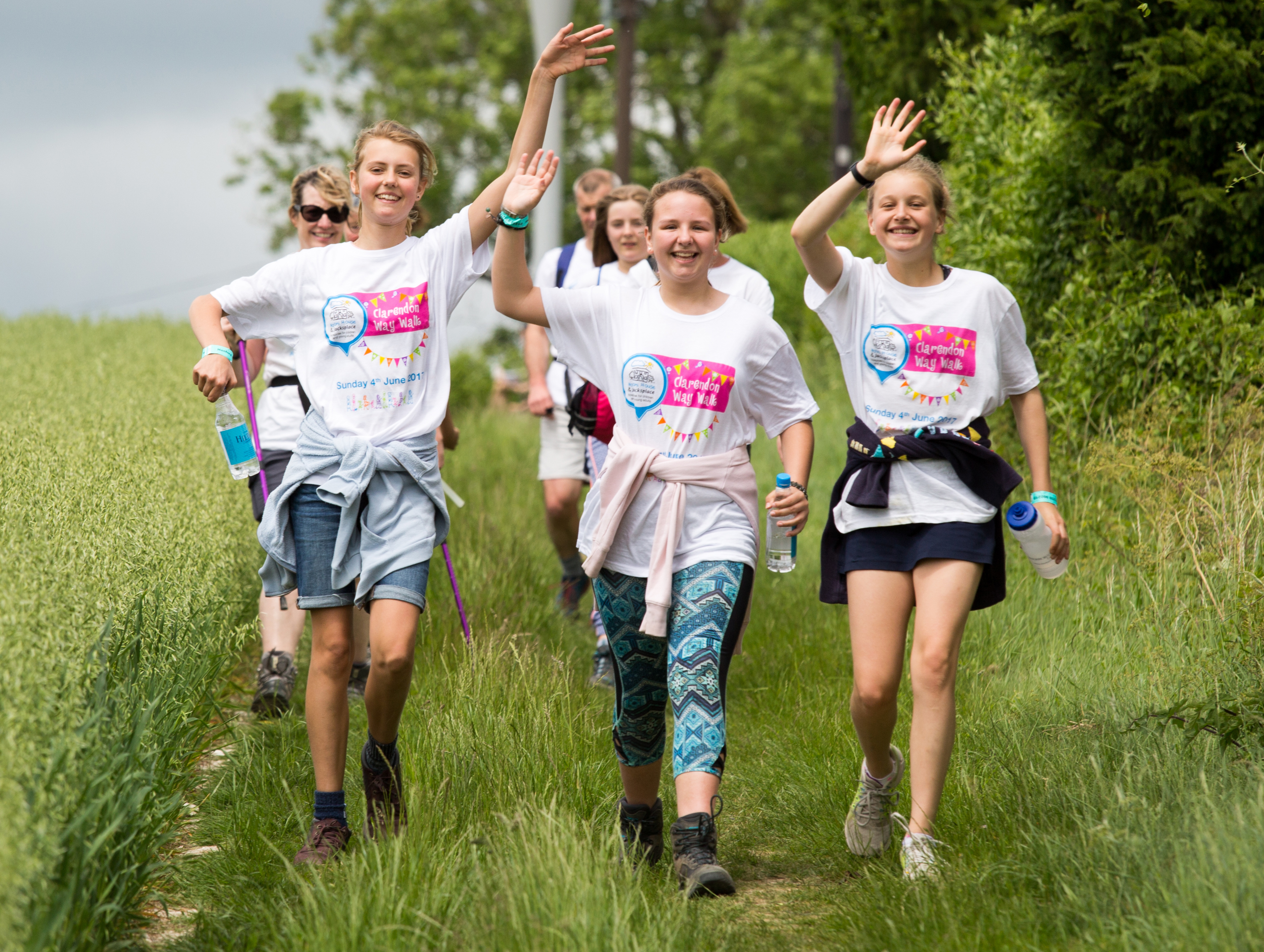 To date, those that took part in the marathon distance walk have collectively raised more than £100,000 and sponsorship money is still coming in.
The 26 mile walk took place on 4th June and more than 900 people completed the challenging walk between Salisbury Cathedral and Winchester Cathedral.
Keith Wilson, Marketing Manager for Naomi House & Jacksplace, said:
We are truly delighted by the response to this year's Clarendon Way Walk. The event is hugely important to Naomi House & Jacksplace and it is always a great pleasure to see so many people from across Hampshire and Wiltshire coming out to support local life-limited and life-threatened children. This year's walk has brought in enough money to pay for 9 complete days of care at our hospices which is a terrific result. This will undoubtedly make a massive difference to children, young people and their families from across Hampshire and Wiltshire.
The Clarendon Way Walk is our largest annual fundraiser and has grown considerably in recent years.