Wave 105 Superhero Day raises over £15,000 for us!
Wave 105 Superhero Day raises over £15,000 for us!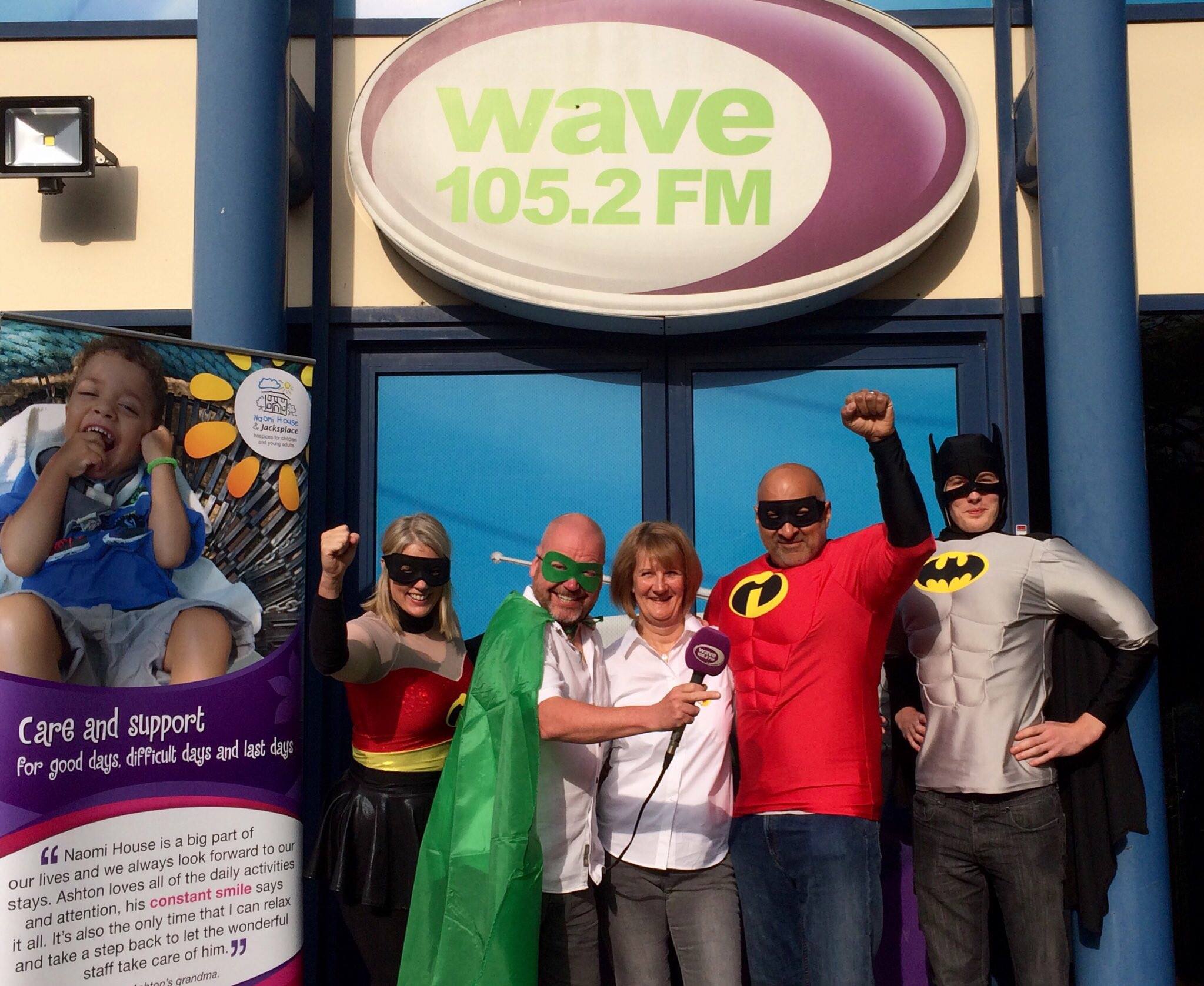 Wave 105's Cash for Kids held a Superhero Day on Thursday 11th May, to help raise funds to improve our hydrotherapy suite.
Families came to share their stories on air and listeners responded by texting to donate or by hosting their own Superhero Day at their work, school or club.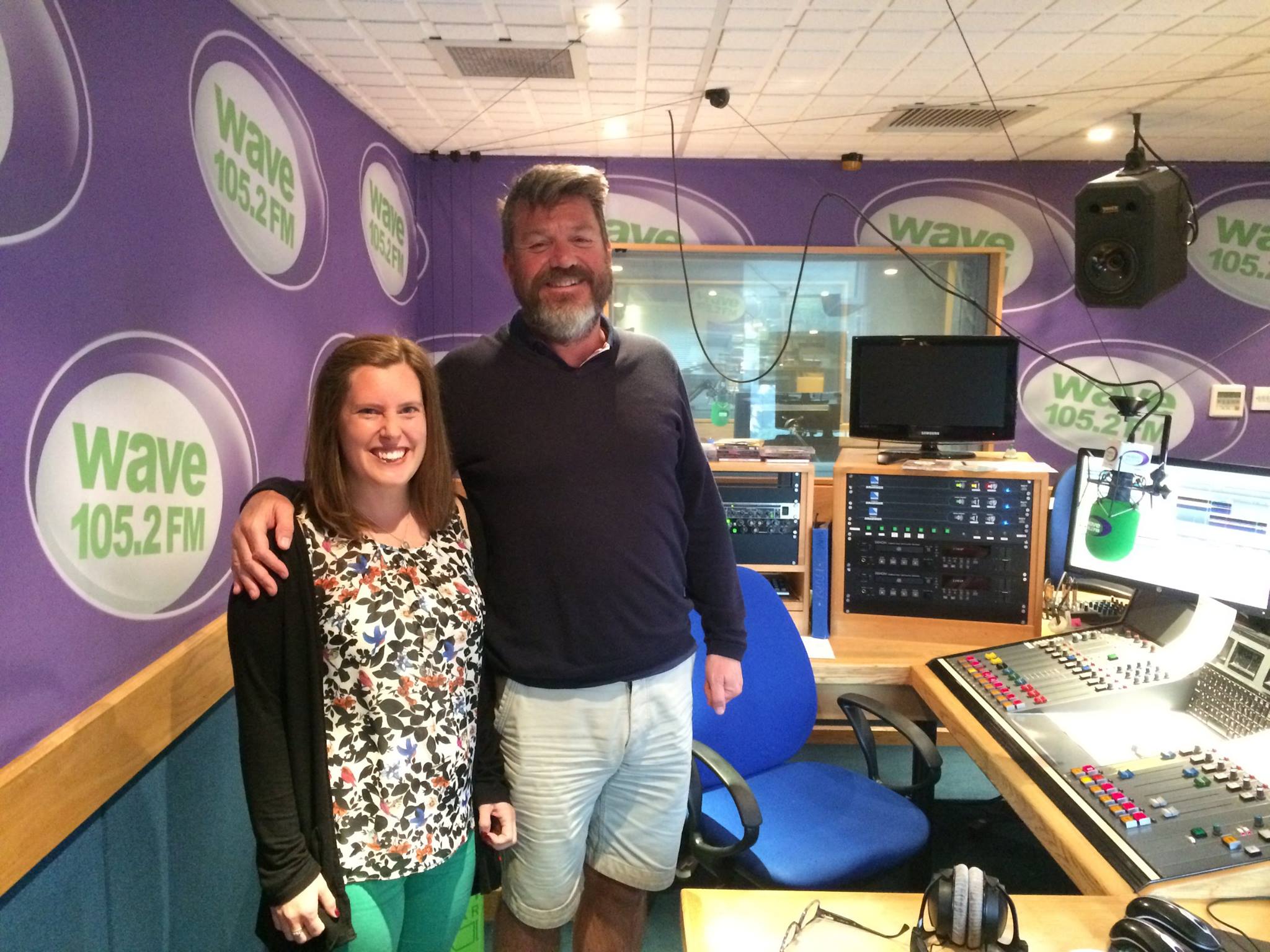 Our Paediatric Palliative Care Consultant, Dr Michelle Koh, also came to the studios to be interviewed.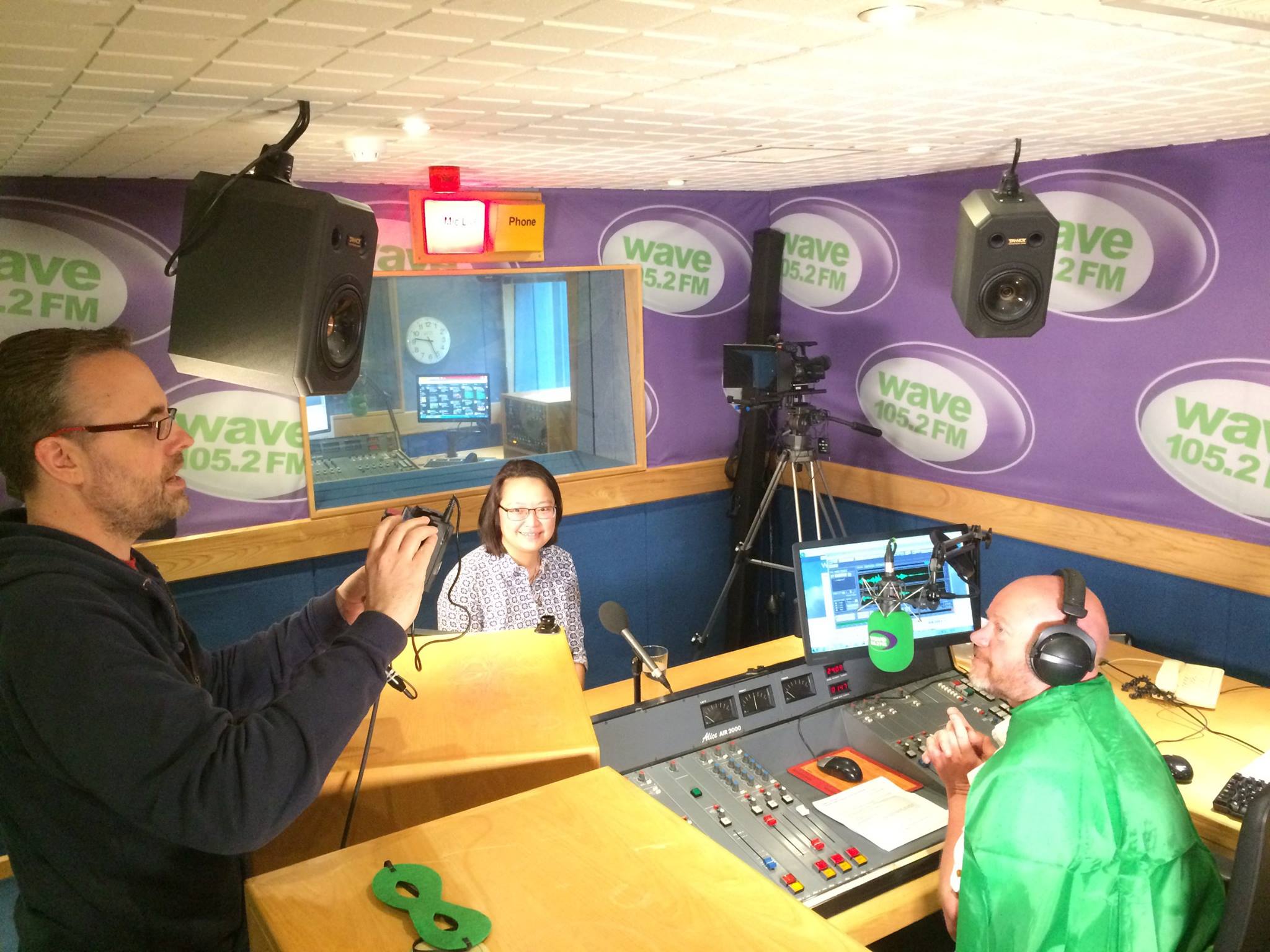 On Monday 5th June, Breakfast Show presenter, Rick Jackson, announced the final amount raised as £15,568!
The money will go towards improvements being made to our hydrotherapy suite, so that more families are able to enjoy this experience with their children, in a more comfortable environment.
Paul Morgan, Head of Fundraising at Naomi House & Jacksplace said:
It was a truly wonderful day at Wave 105. We're incredibly grateful to all the families who came to share their stories with Wave 105's listeners. The money Cash 4 Kids has raised is a fantastic amount and we can't wait to see families back in the hydrotherapy pool, making precious memories.
Thank you for your support Wave 105!