Busy Bee Garden Centre raises £14,190!
Busy Bee Garden Centre on the Isle of Wight have presented Naomi House & Jacksplace with a cheque for £14,190!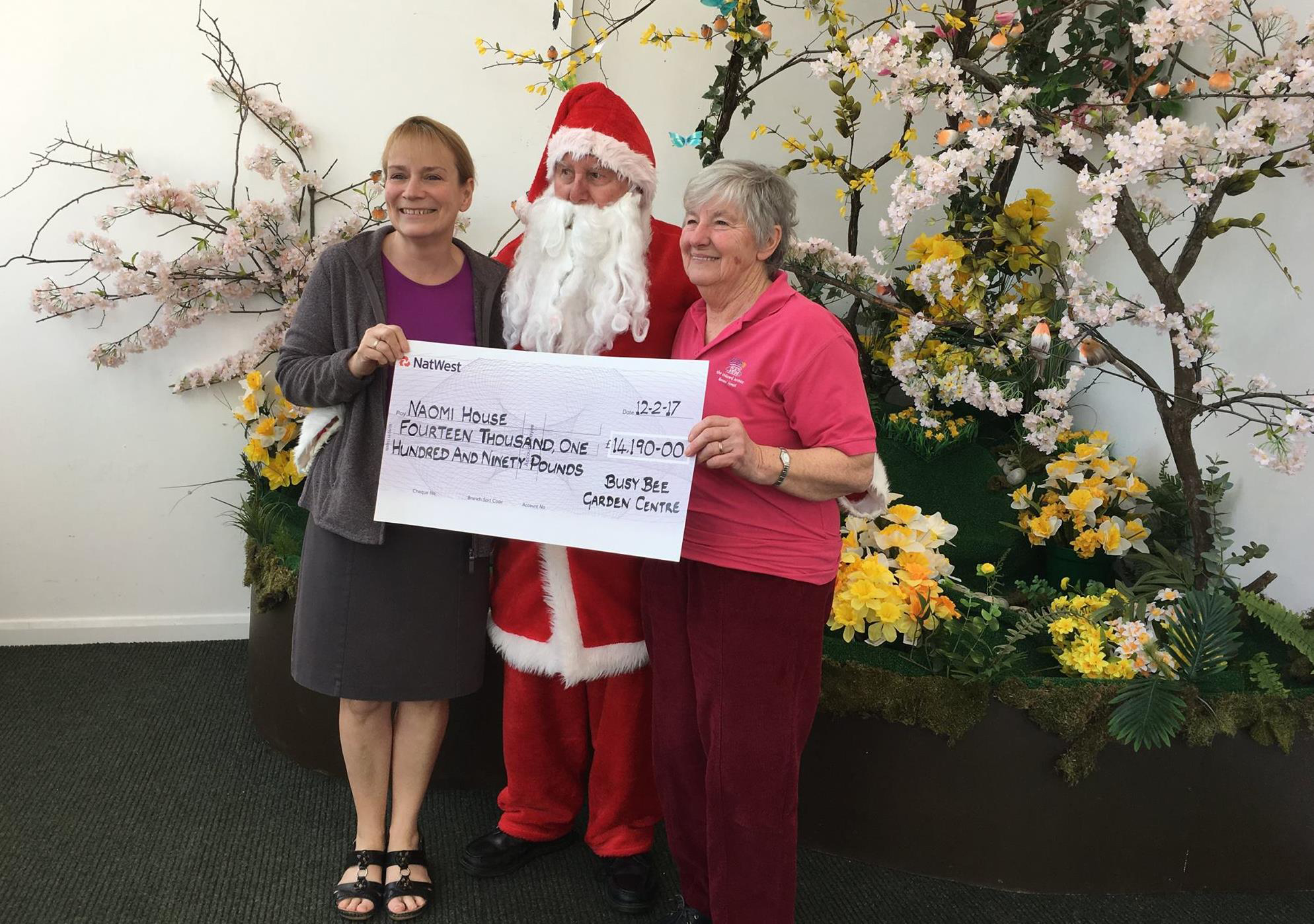 The money was raised by generous customers who visited their famous Christmas Land over the festive period.
Busy Bee have been supporting us since 2002 and since then, they have raised in incredible £106,245 for our hospices. Since then, Naomi House & Jacksplace have cared for 22 children and their families from the Isle of Wight and continue to do so.
Paul Morgan, Head of Fundraising at Naomi House & Jacksplace said:
The ongoing support from Busy Bee Garden Centre is nothing less than outstanding. The vital funds that they and their customers raise help us to respond to the needs of local children with expert paediatric palliative care and support as and when they need it. We are incredibly grateful for their support and the difference that makes to our ability to offer our specialist services 24 hours a day, 365 days a year.
To find out how you can support us and help make a difference, visit our support us page or contact us.