Washington DC pub quiz for Naomi House!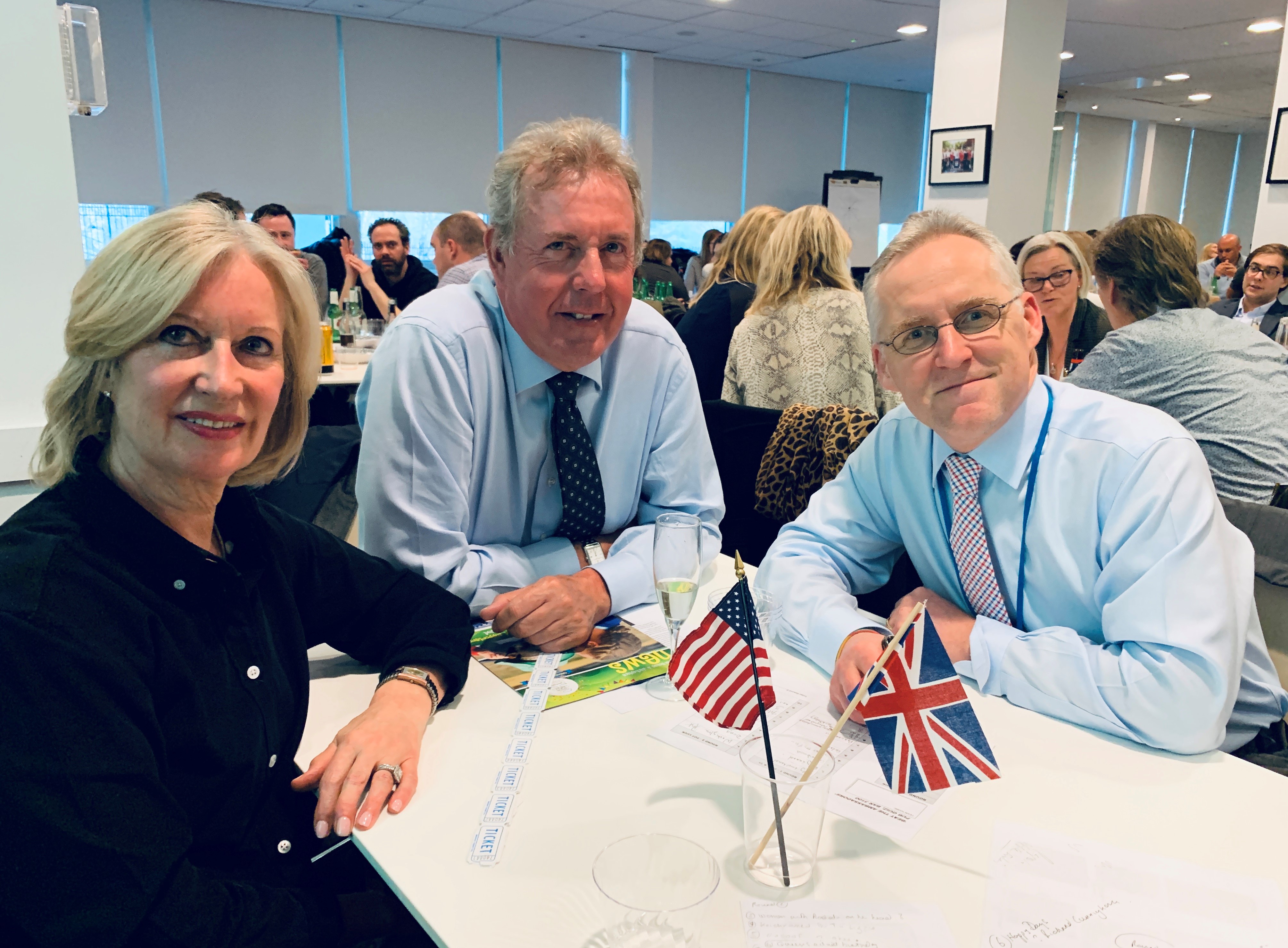 British Ambassador to the United States Sir Kim Darroch and Deputy Ambassador Michael Tatham took time out of their busy schedules dealing with UK-US diplomacy to help raise money for us by competing in a pub quiz last week!
The Ambassador's speechwriter Claire Bates and her husband Paul - one of the military attaches at the Embassy which is in Washington DC - were regulars here at the hospices when their precious son Noah was alive. They visited Naomi House for respite care with Noah and have said their times at the house were "wonderful; a lifeline, staffed by angels". The family was posted to the USA by the British Army in 2015. Sadly, Noah died there a year later.
Claire added:
"Not only was Naomi House always uplifting and positive - I'm sure not what most people expect of a children's hospice - but it also gave us the vital break we needed when we felt we just couldn't go on one more day."

For the past eight years, they have held pub quizzes which have raised several thousands of pounds.When the Ambassadors heard about them, they offered to form a team - and threw down the gauntlet to the rest of the British Embassy to take them on. More than 100 British and American colleagues from the Foreign and Commonwealth staff in Washington, the Army, RAF and Navy took up the challenge, as well as friends from neighbouring embassies - including Australia, New Zealand, Sweden and Finland, American military from the Pentagon, the British Council in DC and the Washington-based Scottish Office.
The 'Beat The Ambassadors' Quiz' raised almost $16,000 (just over £12,000!).
As well as the quiz and a raffle, colleagues offered the couple silent auction prizes such as a weekend in a country house in the West Virginia mountains, and a meal for four at home, cooked by the Ambassador's residence's chef.
Ambassador Sir Kim, said:
"We were really happy to take part. We know how much Naomi House has meant to Claire and Paul and their boys over the years. All hospices do incredible work for their communities - so it's right that we should recognise that and do whatever we can to help."

Mark Smith, Chief Executive at Naomi House & Jacksplace, said:
"We were particularly excited to hear that a fundraising event was taking place for us in Washington DC and are grateful to Claire and her family for continuing to support Naomi House & Jacksplace. We would like to take this opportunity to thank the British Ambassador and the British Army in the USA for dedicating their time to help children, young adults and families some 3,000 miles away."

Thank you so much to Claire and her wonderful family for continuing to support us for so many years. We are in awe of your brilliant fundraising efforts and are sending you lots of Naomi House & Jacksplace love from across the pond!