Supporters join together for Naomi House & Jacksplace at Summer Soirée
On Saturday 29th July, we invited supporters to join us for drinks, canapés and musical entertainment at our annual Summer Soirée!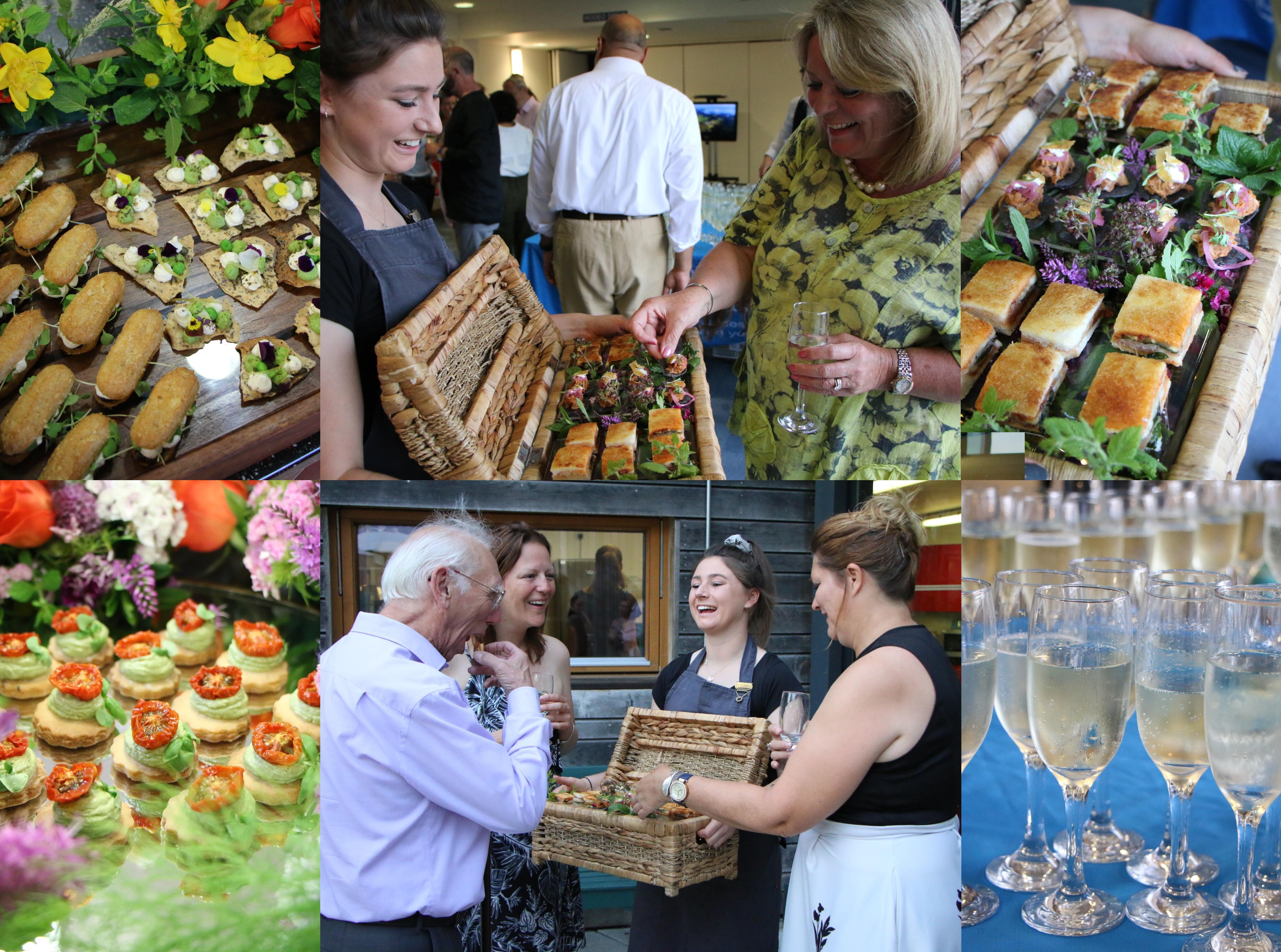 Supporters and major donors from across the south joined together to re-engage with the charity, meet one another and learn where their support is going. Guests enjoyed delicious food from Ginger Catering, fizz from the De Vere Hotel, Winchester, and live music from the Bossard Quartet, who rocked covers including Lady Gaga, The Killers and ELO.

Our celebrity patron, Alastair Stewart, attended and gave a moving speech to the crowd, giving recognition to our Paediatric Palliative Care Consultant, Michelle Koh, and sharing stories about supporters in attendance. Professor Khalid Aziz, Life President of Naomi House & Jacksplace also gave a speech, alongside Paul Morgan, Director of Fundraising and Communications.

Irish artist, Richard Hearns, also attended the soirée and gave a speech, as he unveiled his painting, 'Phoenix', in front of the crowd, of which he has donated to Jacksplace.

The evening closed with tours of the hospices, drinks, laughter and more live music, and guests left with a newly refreshed passion for their local hospices.
The summer soiree is an annual event that we host to re-engage donors and help build a community of supporters.
Thank you to everyone that attended!

Here are some photos from the evening of all of our wonderful supporters...