Night of Celebration!
On Thursday 7th November, Naomi House & Jackplace supporters, volunteers and members of staff joined together at St Mary's Stadium for a Night of Celebration. The event, which hosted more than 150 guests, was organised to celebrate another year at Naomi House & Jacksplace, and was an opportunity for us to show our appreciation for the continued and dedicated generosity from our awesome supporters.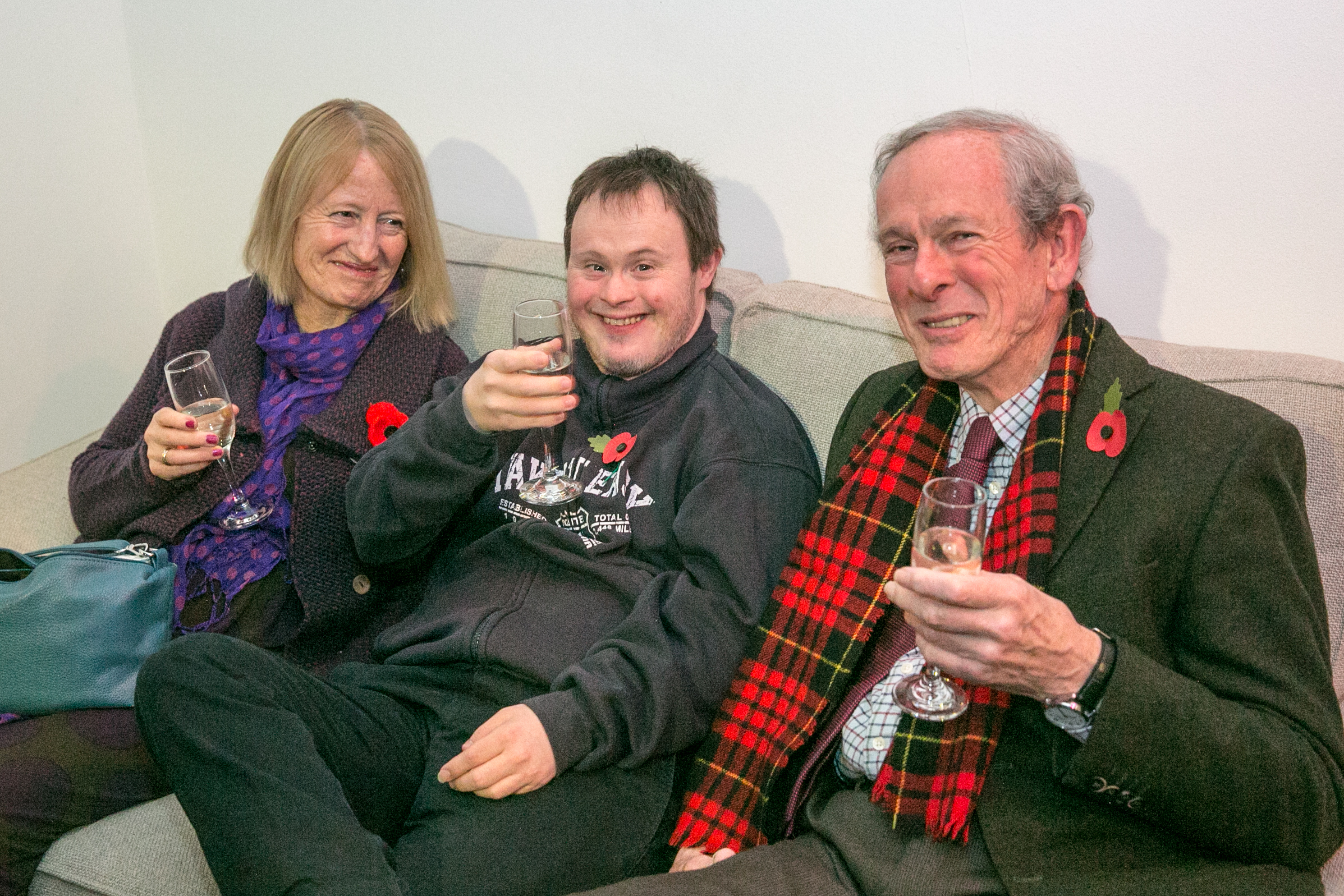 Local actor, Jeremy Edwards, known for his roles in Hollyoaks and Holby City and recent appearance on The X Factor, was the compere for the evening. After being welcomed to the stadium by local swing duo, All That Swing, guests took their seats for a welcome from Jeremy. This was followed with a speech from two young adults who regularly visit Jacksplace, who explained what the hospice means to them. Guests then tucked into a delicious three course meal, alongside a surprise live performance from Southampton-based choir, Love Soul Choir, who wowed guests with a 20 minute set.
The evening followed with speeches and an awards ceremony, which recognised the long-term support that many generous individuals and corporate companies have shown to us over the years.
Mark Smith, Chief Executive at Naomi House & Jacksplace, said: "We were delighted to be joined by so many loyal supporters, who came out to help celebrate our charity in style. We are so proud of how far the hospices have progressed over the years and we're very much looking forward to the next few years to come, which will involve continuing the development and innovation of Naomi House & Jacksplace. The children, young adults and families we serve are at the centre of what we do, and we wouldn't be able to provide that vital care without the enormous generosity and continued regular support from our community.
"I'd like to say a special well done and thank you to our worthy award winners, including The Concorde Classics Car Show Committee, who won the Peter Lee Award for Long Term Support, Martin Whitman, who won the Mary Cornelius-Reid Award for Inspirational Support, Alresford builders, Maule & Taylor, who won the Chief Executive's Award for Community Support, maintenance volunteer, David James, who won the Life President's Award for Voluntary Support, and Bovis Homes, who won the Chair's Award for Corporate Support."
The Night of Celebration continued with dancing, courtesy of Hampshire DJ, Simon Clarke, charity raffles and games, and posing for photographs with friends and colleagues on the moon photo booth, which was donated for the evening by party planners, Wild & Wonder.