Concorde Classics Car Show
The Concorde Classics Car Show, held in September at The Concorde Club in Eastleigh, raised over £13,000 for us! This was the 11th year and this amount contributes towards the total of £104,372 the car show has raised for the charity over the 11 years.
This year's car show was officially opened by Deputy Mayor of Eastleigh, Councillor Cynthia Garton, who has since visited Naomi House & Jacksplace for a tour to learn all about the vital work we do to support some of the most medically complex children in central south of England.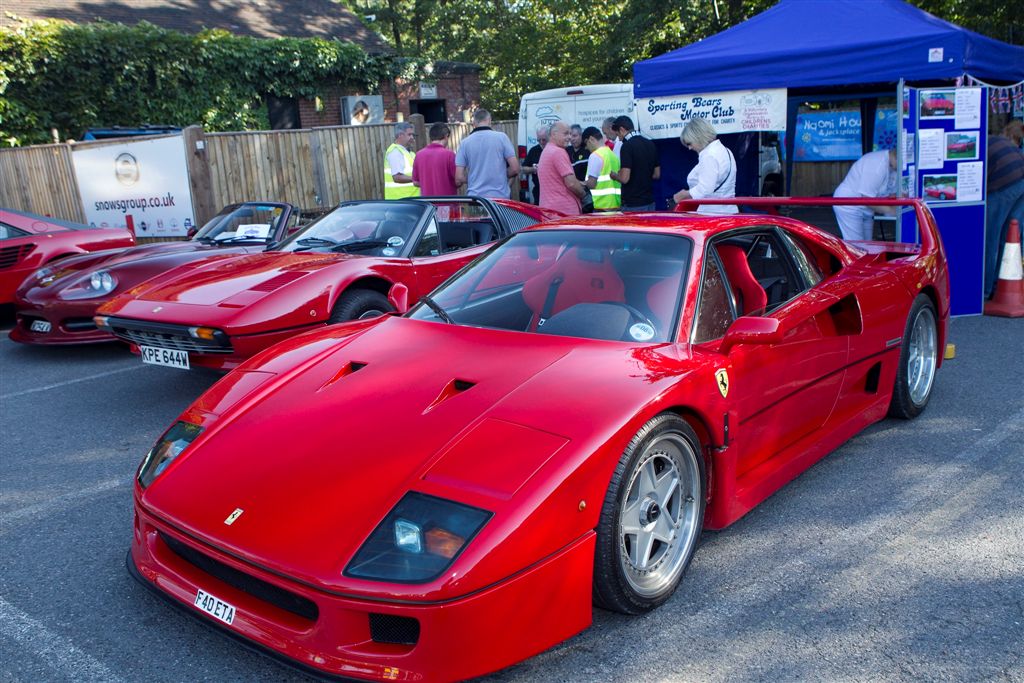 The show saw over 2,000 people through the gates of The Concorde Club, who enjoyed an array of supercars, sports cars and classic cars, a Ferrari display, a special supercar display and a Scaletrix track. Members of the public also enjoyed live music and entertainment alongside BBQ food and refreshments, whilst younger attendees were kept busy with children's face painting and glitter tattoos. Guests also had to opportunity to take a ride in their dream car with the Sporting Bears Dream Rides, in exchange for a donation to Naomi House & Jacksplace.
Rob Heard from the Concorde Classics Car Show committee, said:
"We are absolutely delighted with the success of this year's show, and over the moon to have smashed the £100,000 milestone for Naomi House & Jacksplace. Of course the event wouldn't be possible without the support and help of so many, so my heartfelt thanks goes out to all those that have supported and attended the car show both this year and over the last 11 years. A special thank you to the rest of the committee; Lynne Wicks, Mike Smith, Mike Bowers and Mary Sands, The Concorde Club for hosting, and to all of the brilliant volunteers for giving up their time."

Suzie Simmons, Head of Regional and Corporate Fundraising at Naomi House & Jacksplace, said:
"We are blown away by the outstanding amount the Concorde Classics Car Show has raised, not only at this event, but the total across 11 years! On behalf of the fundraising team, care staff, children and young adults at our hospices I want to say a huge thank you from the bottom of our hearts to everyone who made this a possibility – you have truly made a huge difference to those in our care."


We cannot thank Rob and the wonderful comittee enough for organising another wonderful Concorde Classics Car Show!