Wear a Hat for Naomi & Jack!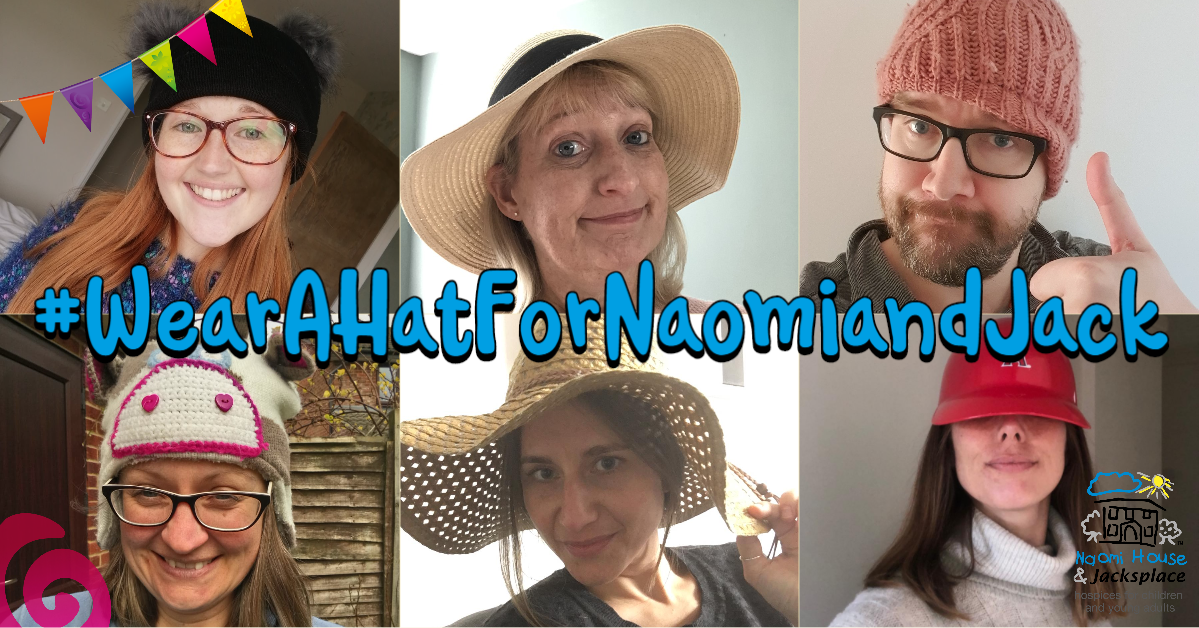 Uh oh... so you can't go to the hairdresser's, and maybe you're having to cut and dye your hair at home!? Maybe you're letting it grow out, the roots are beginning to show and your struggling to see much under your unruly fringe...

What happens when you have your video chats or go outside? It's simple, we have the answer...
Wear a hat for Naomi & Jack!

Help raise funds for Naomi House & Jacksplace whilst having some fun by wearing your silliest hat to cover up your crazy hair! Any hat will do the trick, be it a bobble, summer, bucket or even a homemade hat!
Simply take a selfie, donate to Naomi House & Jacksplace, copy and paste the caption below, post it on social media and nominate three friends.

We can't wait to see your silly selfies! The Naomi House & Jacksplace marketing team have done theirs, so let's see yours...

CAPTION:
"I'm wearing a hat for @naomiandjack to help raise money! I'm nominating @, @ and @ to do the same and leave a donation here: www.naomihouse.org.uk/donate! #WearAHatforNaomiandJack!"
Twitter: @naomiandjack
Instagram: @naomiandjack
Facebook: /naomiandjack