Play Team activities
To help keep your children busy and keep the boredom at bay, our wonderful play team have put their heads together and created an exciting set of activities for you to do with your families throughout the week.
Week 4
It's time to raid those cupboards and see what you can find! Now that Easter has been and gone, it's time to put the leftover chocolate to good use and bake some yummy cakes. Or dig out your old welly boots and turn them into plant pots. Let us know how you get on and share any creations with us on social media by tagging @naomiandjack!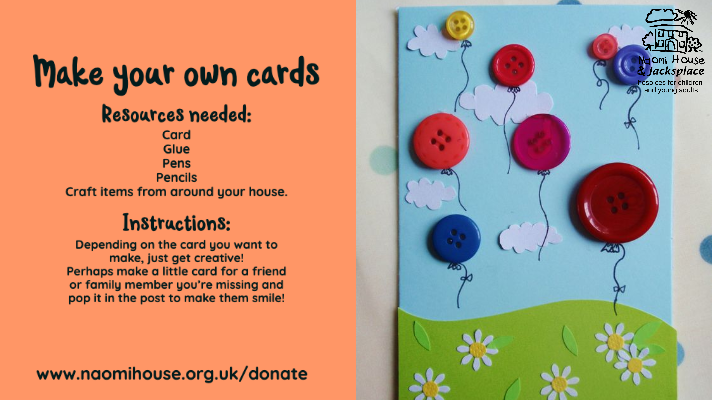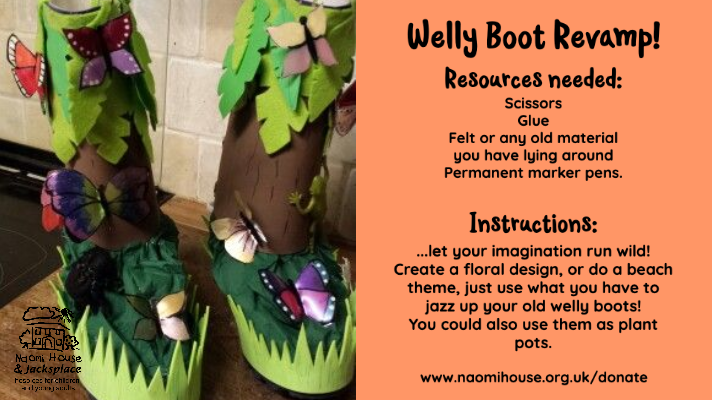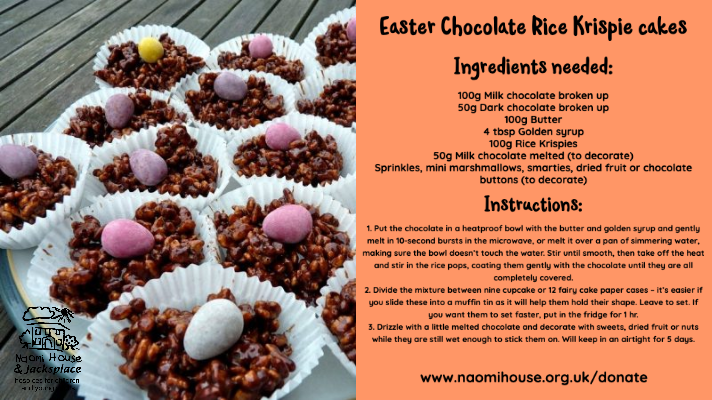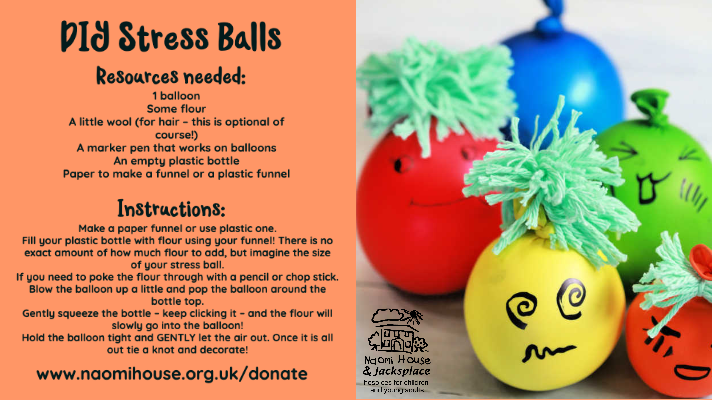 Week 3
This week we want you to embrace everything spring has to offer, including sheep! We have suggested lots of different materials for you to use throughout the week, including cotton wool and straws. But don't worry if you don't have the materials listed, you can use whatever is lying around your house. Have a go at any of the activites below and share with us on social media, tagging @naomiandjack anything you create!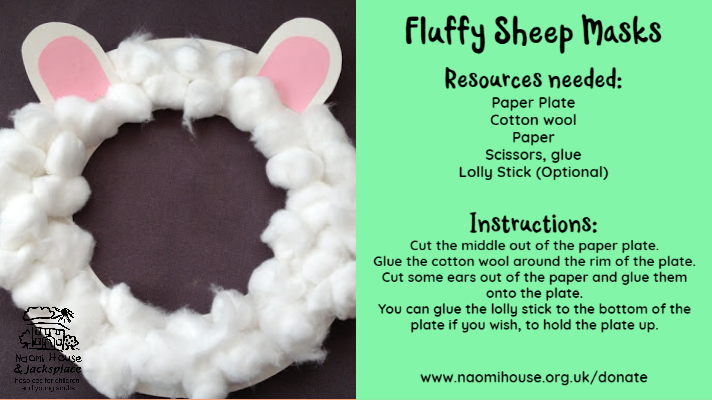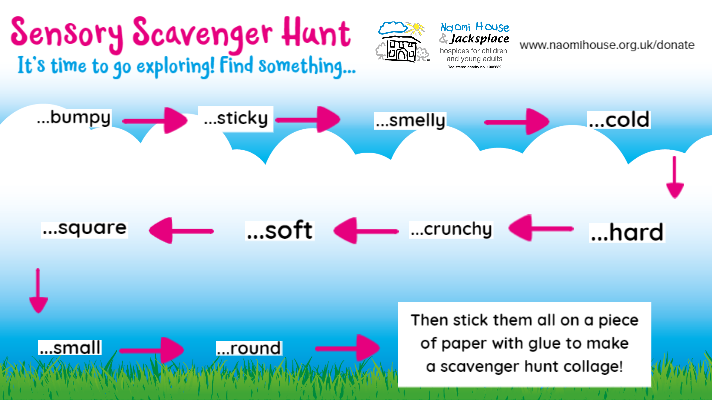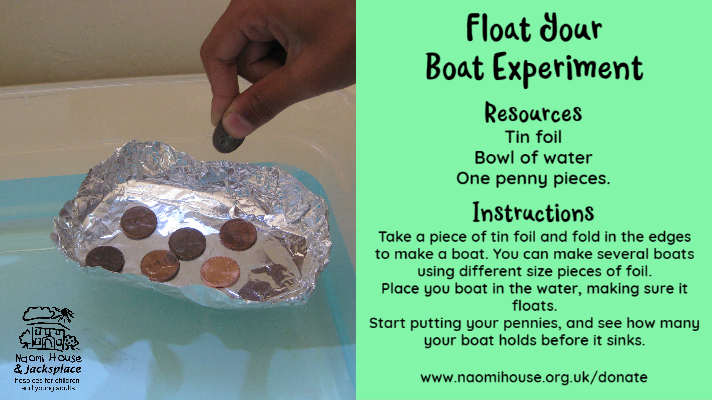 Week 2
This week there are lots of creative activities to have some fun with. There are some ideas on how to create wonderful rainbows to hang in your windows, decorating them with treasure from your gardens. Find some stones and you can create insects, animals and characters to place around your house and garden, or for your children to use their imagination and make little scenes and stories. If you want your child to experience messy play but they don't like getting messy, we even have an idea on how to make a no mess sensory toy!
Use your imagination to adapt each activity to the things you have available in your home and garden and you will be surprised at what you can do!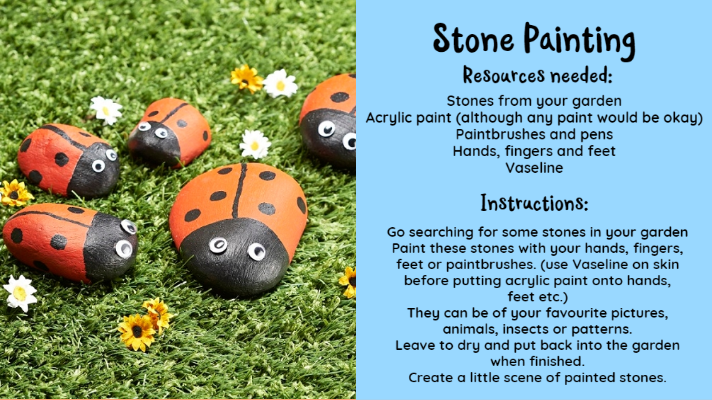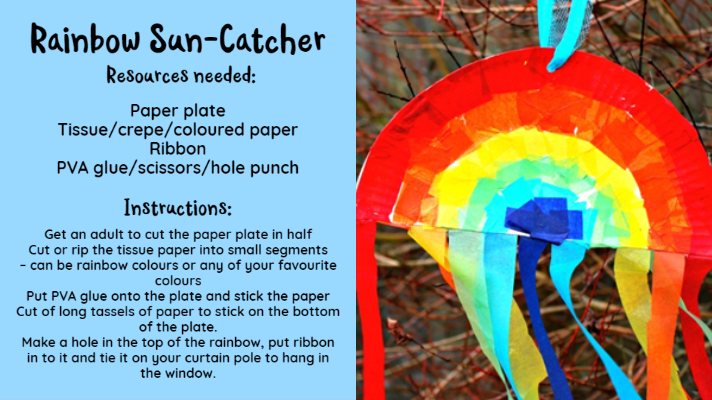 Week 1
This week all of the activities are based around the theme of Spring and some will be inside and some outside, so there is plenty to keep everyone busy, whatever the weather!