The #21in21 Marathon Challenge ends with a Woodland Ball
On the 6th October, over 400 people joined together to not only raise substantial funds for Naomi House & Jacksplace, but to also support their friend and colleague, Steve Radjen.
As you may have seen, Steve, a loyal supporter and trustee for Naomi House & Jacksplace, ran 21 marathons in 21 consecutive days with the aim to raise £100,000 in donations!
He completed the challenge at the hospices in Sutton Scotney on the 29th September and was applauded over the finish line by his close family, friends, members of staff and children who were staying at the hospice too!
To round of the event in the only way that deemed appropiate for a challenge of this magnitude, Steve hosted a Woodland Ball in the grounds of his close friend's garden, who are also the owners of Balmer Lawn Hotel.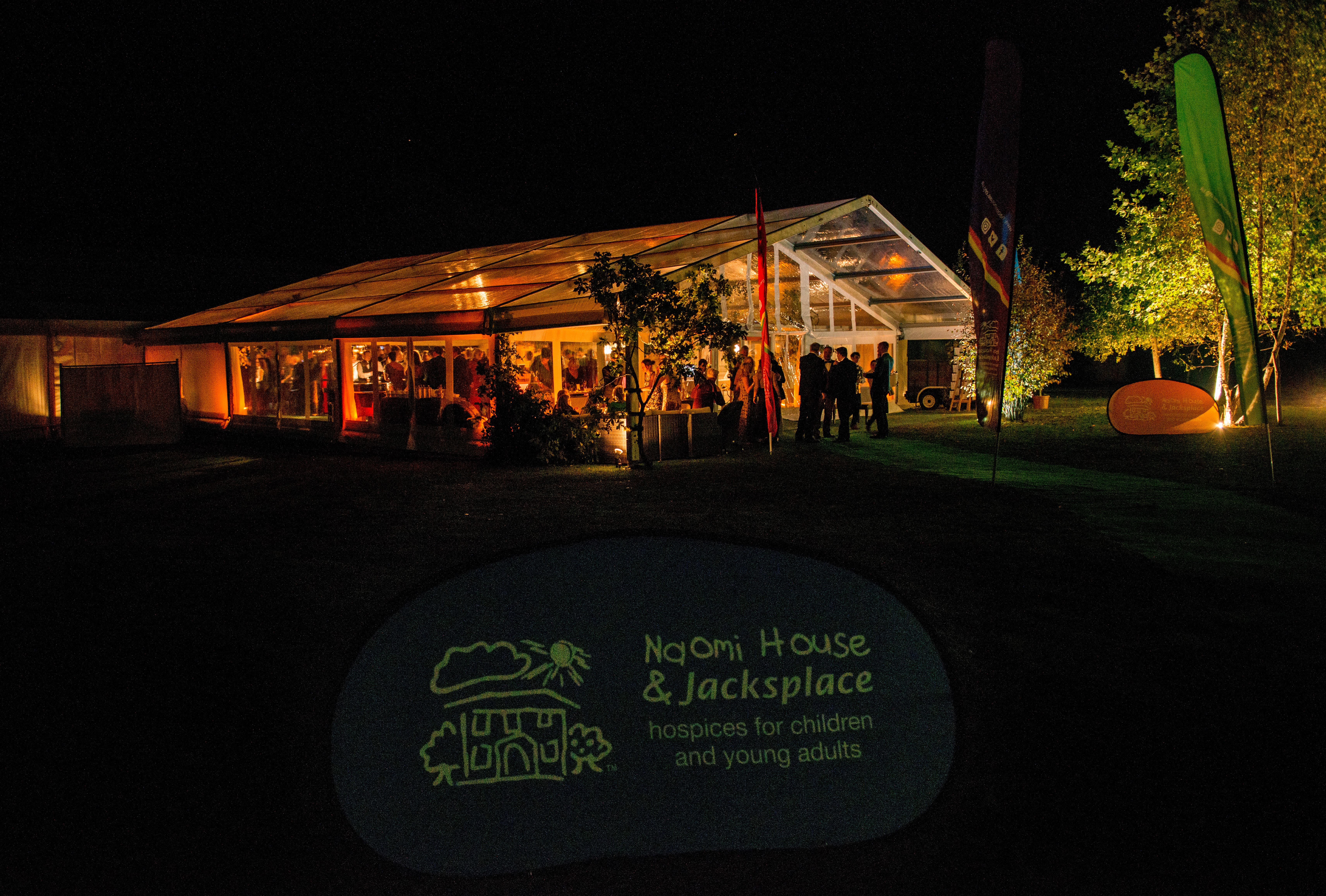 The guests arrived and were greeted with champagne, sponsored by Rene Jolly Champagne House, an assortment of other drinks from The Fizz Tin and some beautiful music from Cordelectra, electric violinists!
Guests then took their seats in the incredibly decorated marquee, kindly provided by Greenhill Events, where speeches and 'The Key to the Prize' game began. This gave guests the chance to buy a key that would unlock the prize of a diamond necklace, but only one key would open the lock!
Abi, a Jacksplace service user, gave a heartfelt speech about how much Jacksplace means to her and her family and how important it is to so many young adults in the local area.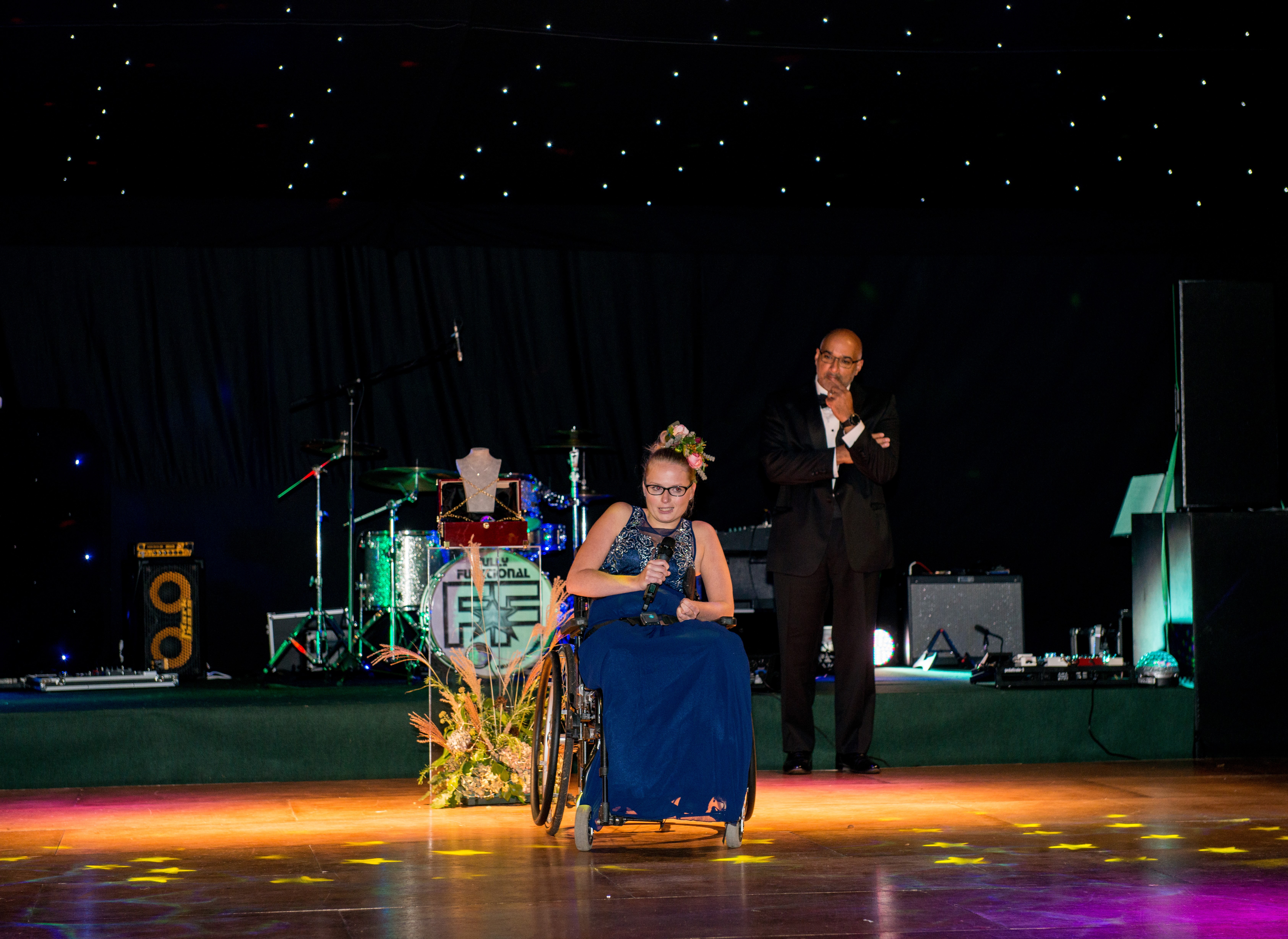 Speeches were then followed by a delicious three-course meal, provided by Red Herring Catering. Steve then addressed his guests and thanked them all from the bottom of his heart for joining him and helping him reach his fundraising target.
The main event then began, the auction, hosted by BBC's Thomas Plant! Prizes included a 1 week stay in a luxurious ski cabin in Courcheval, a wine tasting evening for 12, a day 'working behind the scenes' at Twickenham for 2, a 10 in 10 stay at the Stanwell House Hotel in Lymington, afternoon tea at Harvey Nichols, a boat trip on the Solent and much much more!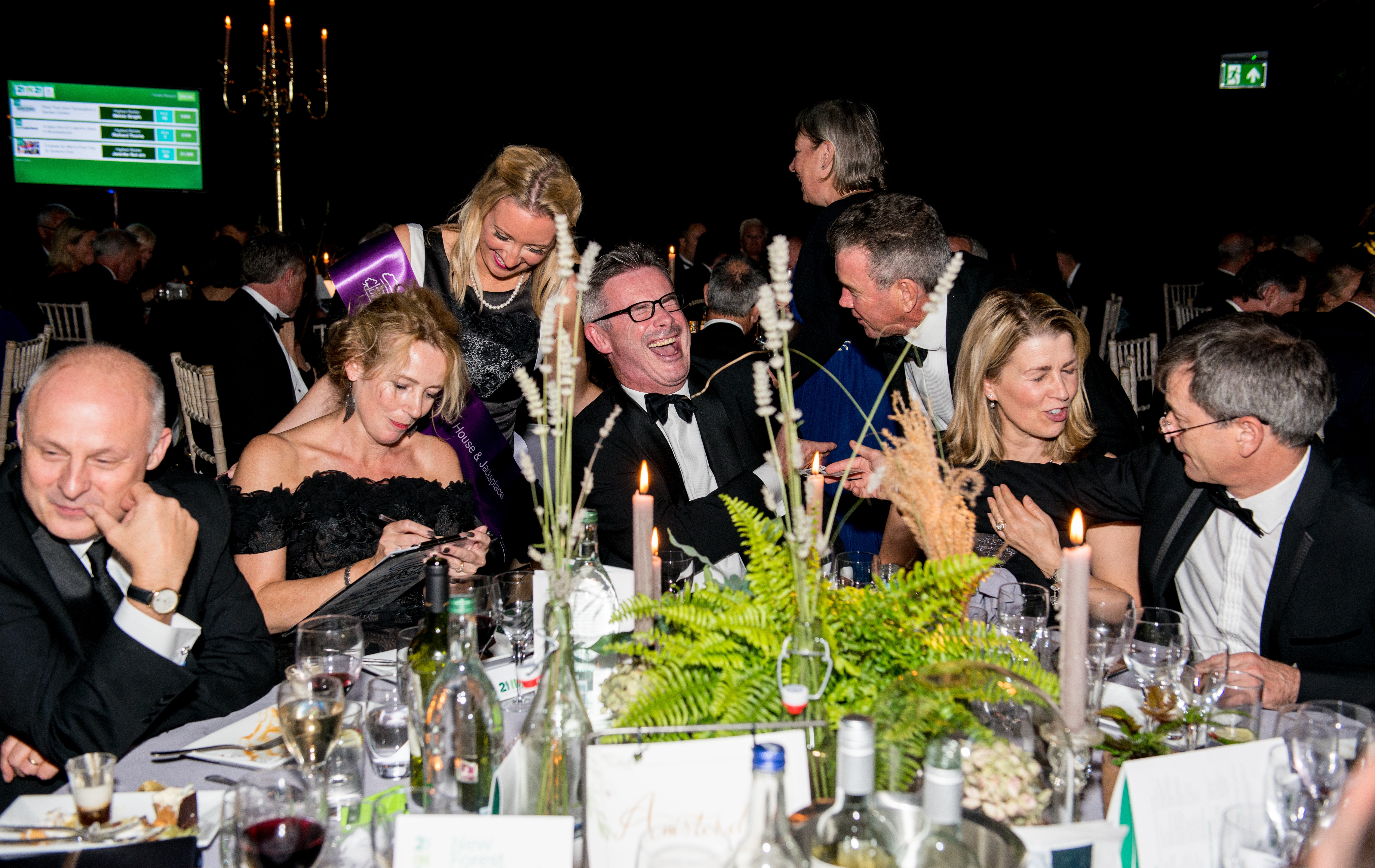 The auction alone raised a phenomenal £82,000! Steve absolutely smashed his entire fundraising target by over 50% and the final figure sits in the region of £140,000.
Guests then danced the night away with a brilliant DJ set from Peter Holding and the amazing Fully Funktional, an 8 piece band, then blew the guests away with a live set!
Mark Smith, CEO of Naomi House & Jacksplace has said:
We cannot even begin to thank Steve and his support team enough for the incredible dedication that has gone into this entire challenge. The money that was raised will go a long way to support the children, young adults and their families we support through good days, difficult days and last days. Well done Steve!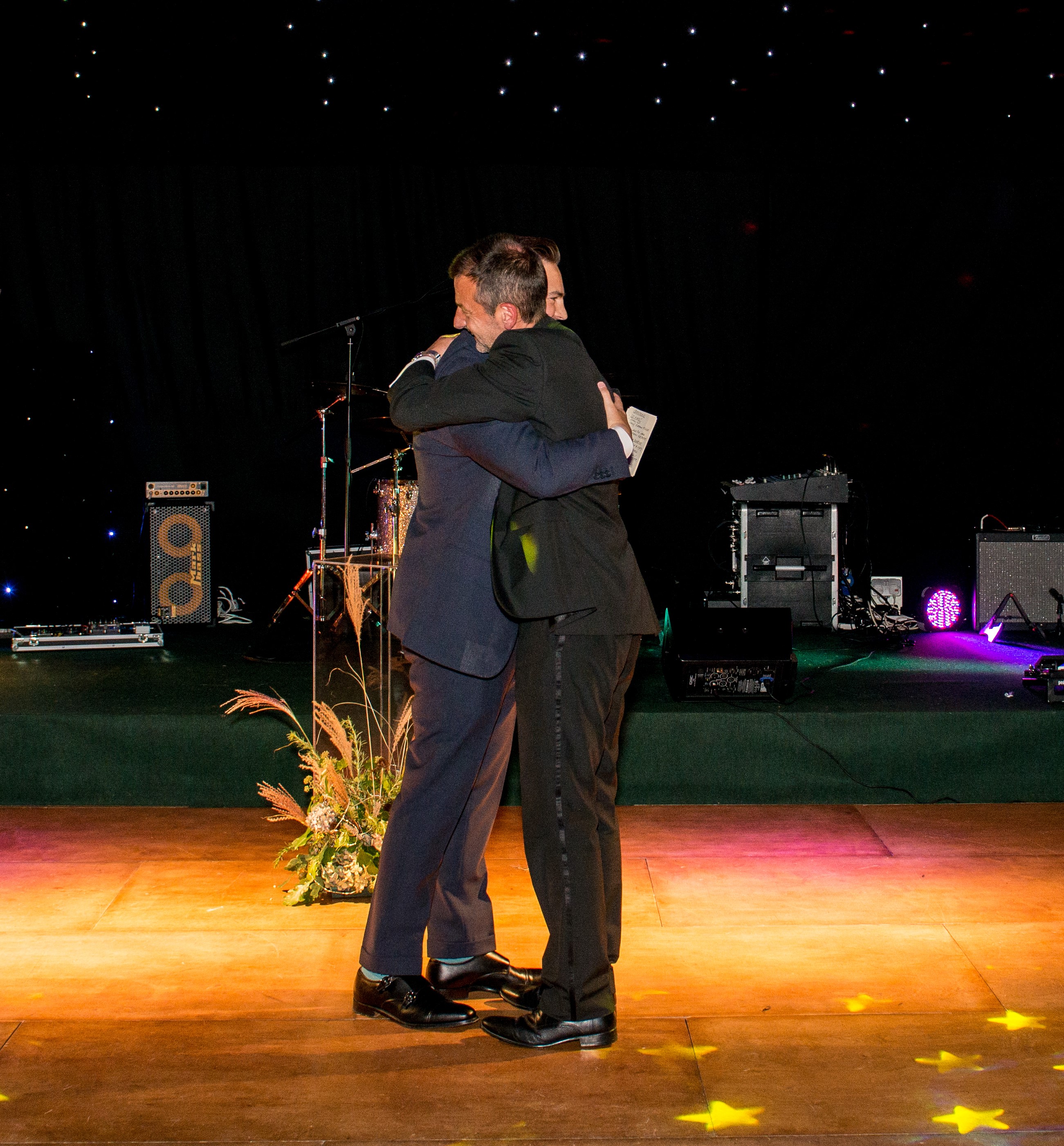 Many thanks to everyone that made the night and the challenge possible!
Will & Kate Nolan - Key game prize
Peter and Michelle Holding - All Parties and Events
Paul Newton - Magician, mind reader and hypnotist
Emma Clark - Cordelectra
Robb and Tanya - Robb Webb Photography
Jan and Brian - The Fizz Tin
Stephanie - Belles Soeurs Lettering
Toby de Haan and Awin Barratt Siegel Wine Agencies and Rene Jolly Champagne House
Sarah - Wild and Wonder events
Joey - The Wild Fox
Fever Tree Tonics
Rob and Alan - Spencers Estate Agents
Moore Blatch
Westminster Wealth Management
Ashley, Chloe and team - Greenhill Events
Steve, Emma and team - Red Herring Catering
NFU Insurance
Jon Clark from Caterfix
Inprint
Thank you also to the sponsors of the brilliant running shirts, branded by Dave Green.
LAB
Balmer Lawn Hotel
Playsteps
Wrights Estate Agency
Wallhampton School
Kelly Eyecare
Balmer Lawn Garage
Spencers New Forest
Stanwell House
Careys Manor & Senspa
Podge Events
Caterfix UK
NFU Mutual
Digitial Doughnut
Moore & Blatch
Designalike