A wonderful thank you!
We were so excited to receive this wonderful letter from Miriam, a pupil at the local primary school, Preston Candover. They have chosen to support Naomi House & Jacksplace with lots of exciting fundraising activities! After our Regional Fundraiser, Lucy, popped over to the school to speak to the children and teachers about the vital work we do here at the hospices, we found something truly lovely in our mail...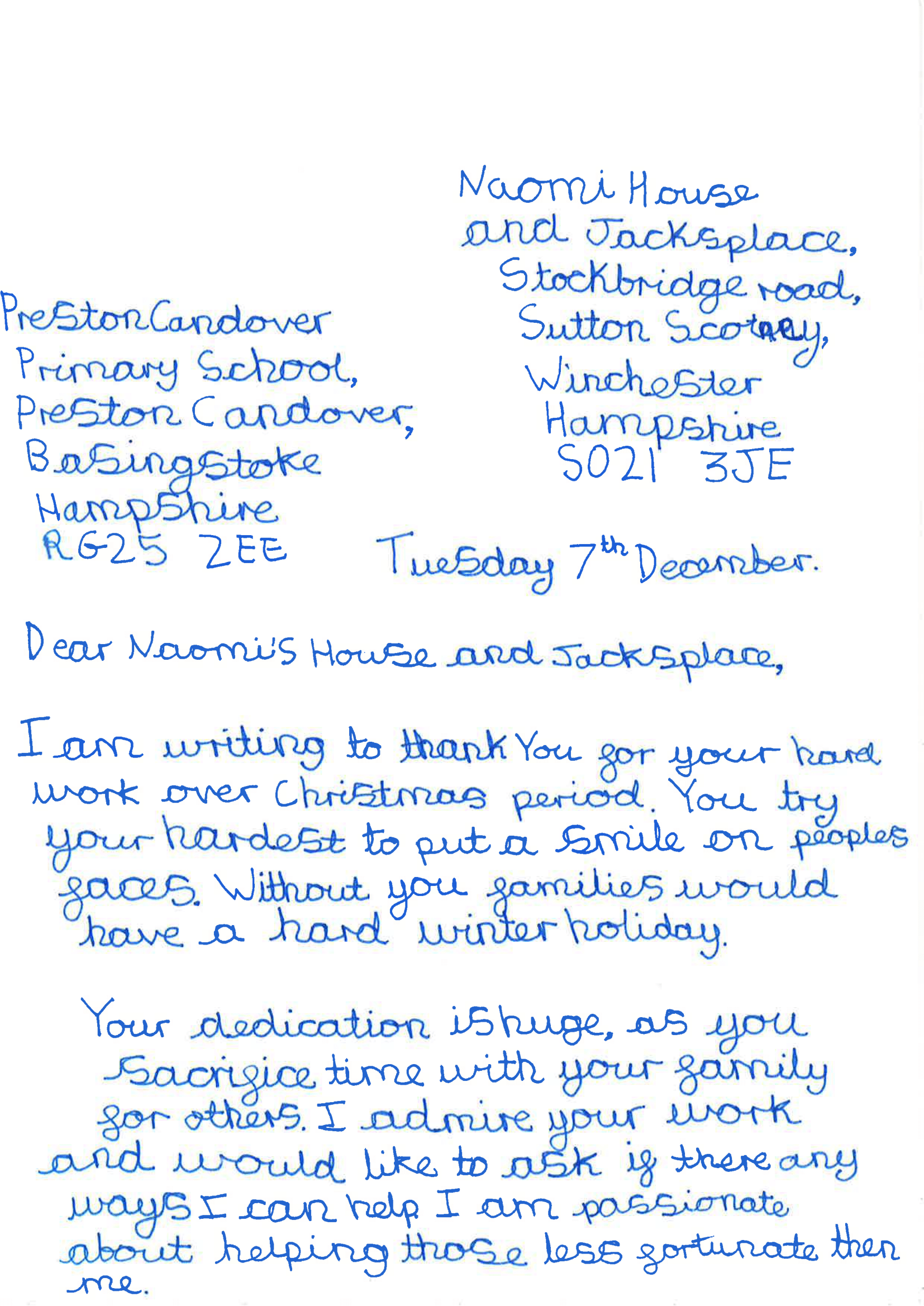 We were especially impressed by her perfect drawing of our logo!
Thank you to Miriam and everyone at Preston Candover Primary School, we can't wait to see you all again soon!