Vector Aerospace complete a Sponsored Silence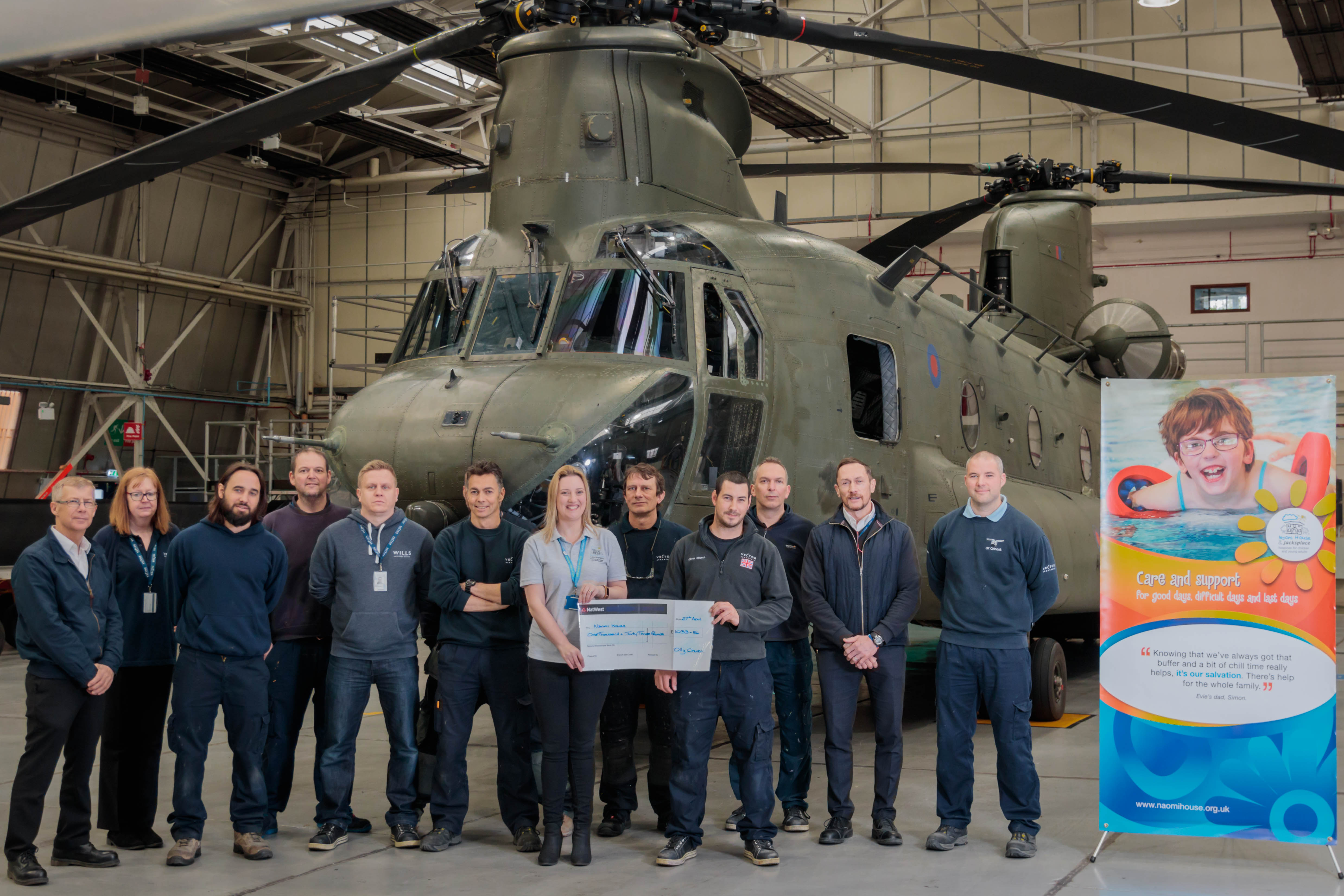 Oliver Church was landed with the 'loud guy' role in his workplace of Fleetlands Chinook Hanger. But after being asked to be quiet one too many times, the engineer instead chose to make a point and decided to do a sponsored silence. If his colleagues wanted silence, they'd have to pay him for it!
Olly picked a sponsored silence and to support Naomi House & Jacksplace because he said it reminded him of being at school and the fond memories of taking part in charity events such as this. He had also always really wanted to support a children's charity.
His colleagues all backed him (funnily enough!) and, throughout the day, tried to make him break his silence, but he held strong, and raised a staggering £1,033.56. So from 7:30am – 4pm, including breaks, Olly didn't say one word and was really pleased with the day's results. We are extremely grateful and impressed that such a simple task could raise so much money in just one day, and £1,000 could fund an entire family's stay in Naomi House & Jacksplace for a whole week.
If you would like to fundraise for us, please do not hesitate to check out the Fundraising page on our website and get involved!