Our Big Quiz Night!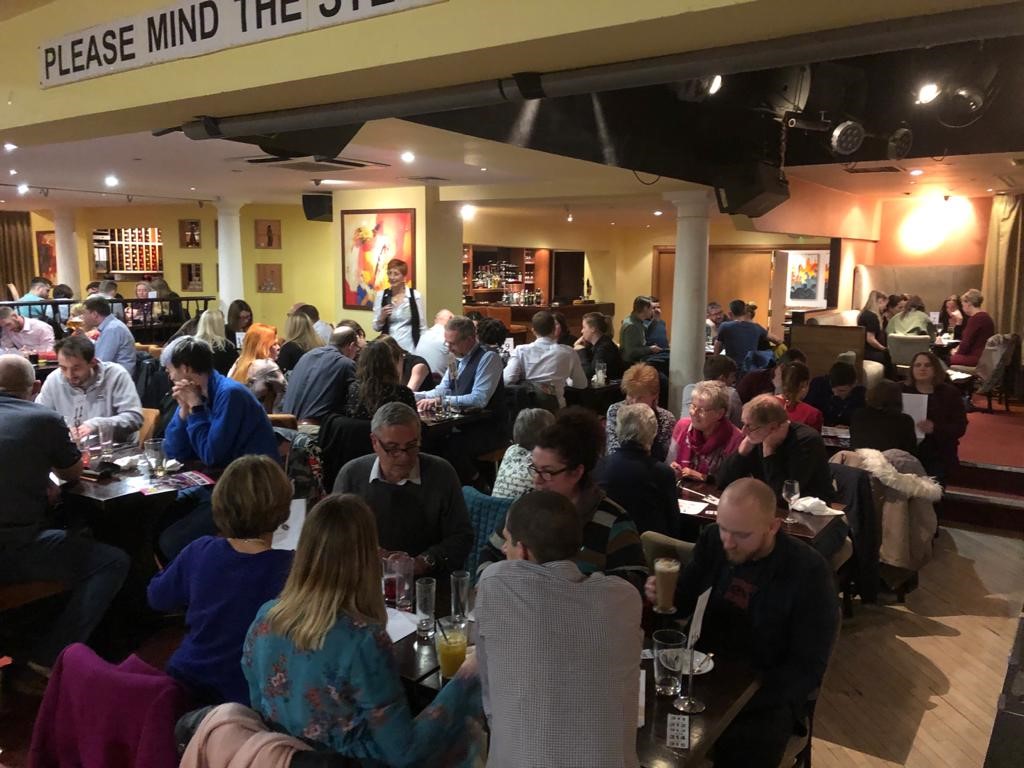 On Tuesday 4th February we held another successful Big Quiz Night, where we welcomed supporters from all over the south to battle it out.
16 teams dug out their thinking caps, ready to take on 8 rounds of tricky quiz questions, that was kindly hosted by Jane Michel, from Emphasis (her colleague's team proudly walked away witht the wooden spoon!)
We were donated some amazing last minute raffle prizes from Hobbycraft, Turley, Navico and The Concorde Club. These helped us raise nearly £700 by selling raffle tickets alone! Thank you so much to everyone who won, and especially to the Blue Ninja's from Dekra, who emerged victorious for the second time!
Thank you so much to everyone who came along to help us care for the seriously ill children and young adults we care for 24/7, 365 days a year. Your support truly means the world to us!
Please help us make a difference to the short lives of children and young adults across the south by donating below, thank you.