Naomi & Jack's Sessions...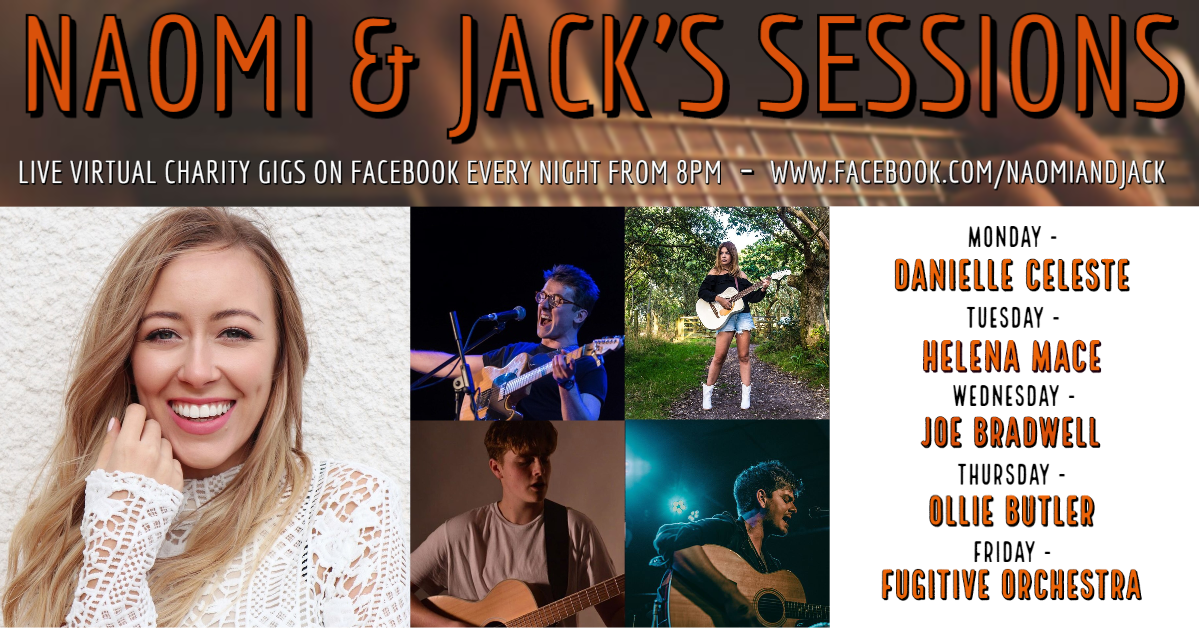 On Monday 30th March, we launched Naomi & Jack's Sessions, a series of virtual charity gigs on Facebook Live.
The first set of musicians, who streamed live from their own Facebook and Instagram pages, were Matisse, lead vocalist of FLOWVERS and Harvey Jay Dodgson, from Portsmouth, Ollie Wade and Emilia Tarrant, from Winchester and Michael Baker from Brighton. Each musician streamed their live gig and encouraged viewers to donate to Naomi House & Jacksplace! This resulted in more than £1,500 in donations across the five live gigs throughout the week.
The hospice charity plans to continue Naomi & Jack's Sessions for the foreseeable future and have already confirmed the lineup for the next couple of weeks. The artists who streamed live for the second week were Helena Mace, a country singer-songwriter from Bournemouth, Joe Bradwell, an 18 year old performer from Portsmouth, Ollie Butler, lead vocalist of alternative rock band, Minus Alive, from Southampton, and Fugitive Orchestra, an alternative jazz-infused, bluesy hip-pop artist from Portsmouth.
Week 3's lineup includes Gecko, PENN MUSIC, CHERRY, Lee Rassdale Dove and Firewoodisland!
To watch the live virtual gigs, viewers will need to visit the individual musician's Facebook page at 8pm. Naomi House & Jacksplace has provided links to the live gigs on its website, alongside next week's line up, here.
Donations to the charity via Facebook Donate are encouraged to help support us in these difficult times.