Naomi House made the right call on coronavirus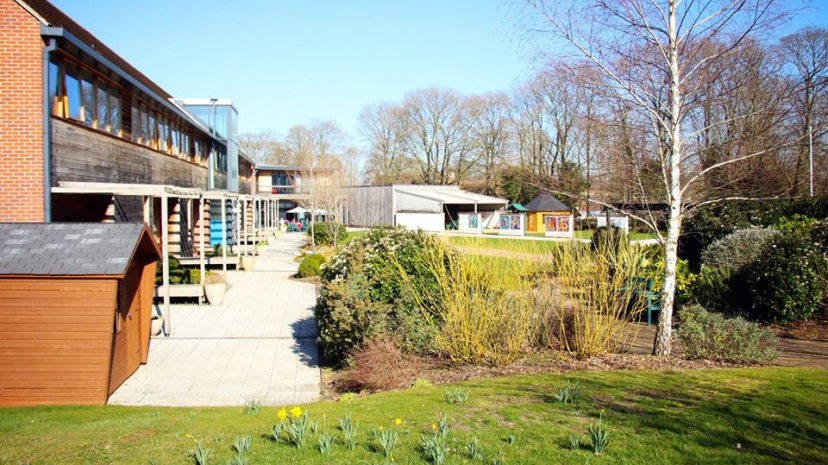 As the Covid-19 lockdown began, the region's hospices for children and young adults, Naomi House & Jacksplace, temporarily suspended respite care and instead offered up 6 staffed beds to Hampshire Hospitals NHS Foundation Trust.
Since then, 6 adults from neighbouring hospitals have been admitted to Jacksplace and been cared for by our skilled nursing and care team, so leaving the NHS better able to address the immediate challenge with Coronavirus.
Mark Smith, our Chief Executive, has said the decision was the right one and he is proud his team could play their part in the fight against Covid-19.
Mark said:
"The speed with which our nurses, carers, cooks, housekeepers and family support staff could turn our service on its head and deliver first rate care to adults from local hospitals while continuing, albeit remotely, to assist our referred families was really something to behold. The teams have been agile and adaptable, and totally committed to finding a way for this charity to make real and meaningful difference in the battle against this virus. Our thoughts, of course, are with our service users and families. Every day we find new ways of connecting with them and supporting them remotely, but we look forward to the time when we can welcome them back to the hospices."
Naomi House & Jacksplace cares for more than 500 families across the south, and our family support team have been crucial in keeping connected with service users throughout lockdown. They have been offering a whole range of services, from social work and bereavement counselling to sibling support and play therapy. Counselling has been conducted by telephone or Zoom meetings, while a Facebook group for bereaved parents has provided a platform for advice and peer support.
We have seen a significant drop in fundraised income as a result of the Covid-19 crisis, with events cancelled and shops shut, but Mark says the charity's fundraising team are responding:
"There is no doubt that this is a difficult time for fundraising but at Naomi House & Jacksplace we make a long-term commitment to be there for children, young adults and families. Our Fundraising team have stuck to that ethos and risen to the challenge of finding new ways of raising money and engaging with our supporters. We will undoubtedly see a significant drop in our fundraised income for the year, but customary Naomi House ingenuity and the support of the communities we serve will ensure we are back delivering high quality care for the region's most medically complex children and young adults when they need it most."
We have launched a number of ways to support the charity during the lockdown, including nightly live music gigs via Facebook, quizzes and a DIY haircut campaign called 'Who dares Trims'.
If you want to support us now and long into the future, please consider becoming a regular supporter today.