Lucy's Blog - Saying Thank You

My fifth blog post is about all the ways I've said thank you to Naomi House & Jacksplace and Demelza Hospice over the years.
I now receive respite from Jacksplace, the young adult side of Naomi House & Jacksplace, and have done since 2015 (age 21). Though I still currently receive their services, I still do my part to support them and show my thanks by way of voicing opinions and ideas for development, fundraising and generally spreading the word - again sharing and writing posts like this! I also enjoy and absolutely love supporting the Play Team, in particular, with ideas and resources for activities, such as making quizzes and planning events, even if I may not be a part of such events.
Being at Demelza, I was often asked to be a part of different fundraising and awareness activities, some of which included doing readings at Canterbury Cathedral for their Christmas services, workshops for trainee nurses at Brighton University and I was even made into a 'Muppet' for a virtual hospice tour which can be found on YouTube, titled 'Nattersox'!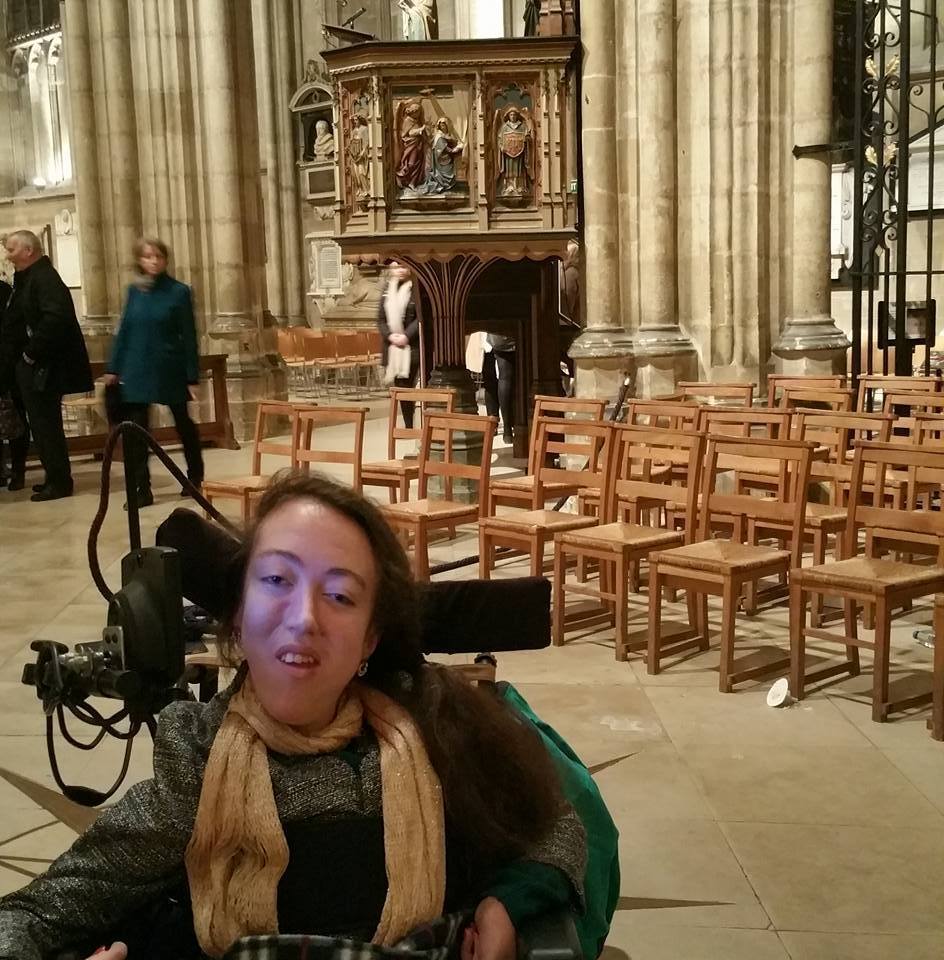 When I first left Demelza in 2013 (aged 19), I was so reluctant to leave that I chose to volunteer for them. Not only was this to support my college course, but more importantly, for me, it was my way of saying a further thank you for all they'd done for me. I was then asked to be a part of their "Transformers" group, a sort of young people's board for discussing changes, developments and campaigning opportunities for Demelza and those they support. Unfortunately, I'm no longer a part of this as I'm over 25, but I still do what I can by way of sharing posts (or writing my own as I have done this week) and donating to or shopping in their charity shops.
I like to think I'm not the only person that receives or has received support from a children's hospice to give that little something back, but more so, that those who do not receive their services can still see the importance and worth in doing all they can to support their local children's hospices.