Liphook Golf Club celebrate a fantastic year of fundraising!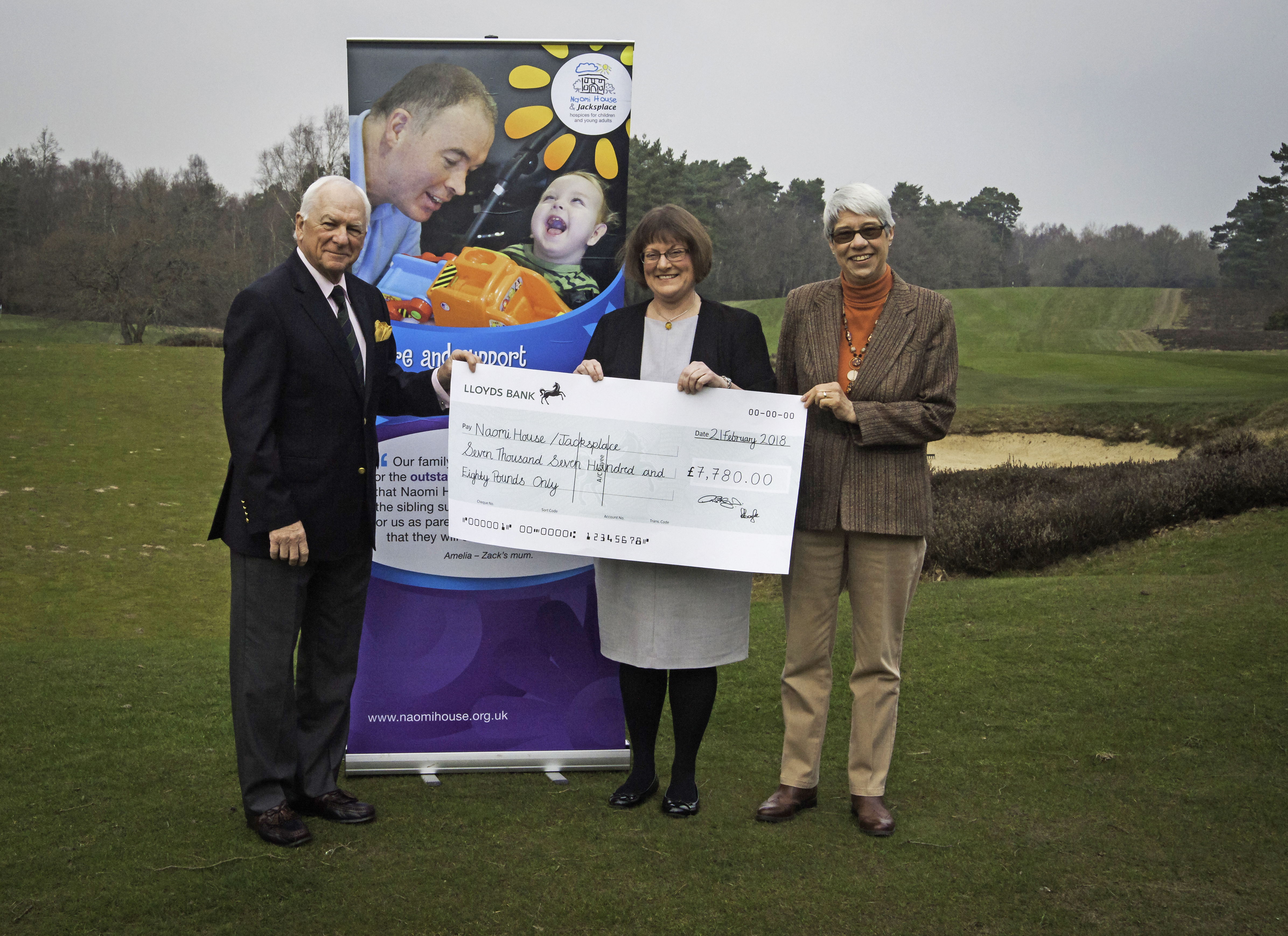 The 2017 Club Captain, Gary Skinns and Ladies Section Captain, Mary Boyle presented Sarah Hudson from Naomi House & Jacksplace with a cheque for a wonderful £7,800 at the Golf Club in February.
The Club chose Naomi House & Jacksplace as their charity of the year and held a series of special days, raffles and many other fundraising activities to raise this magnificent total.
The money they have raised is enough to fund a week's nursing care for six children or young people receiving respite care at the hospices.
Gary Skinns from Liphook Golf Club said:
Supporting Naomi House and Jacksplace was an absolute pleasure as they are a wonderful charity supporting local families.
Sarah Hudson, Area Fundraiser for Naomi House & Jacksplace add:
We are indebted to Gary and Mary and all at Liphook Golf Club, this is a tremendous donation and they should all be truly proud of their achievement.
Feeling inspired? See how you can support us too >>