Gin tasting for Naomi House raises £2,000!
What do you do if you have 15 bottles of gin? Have a gin tasting of course!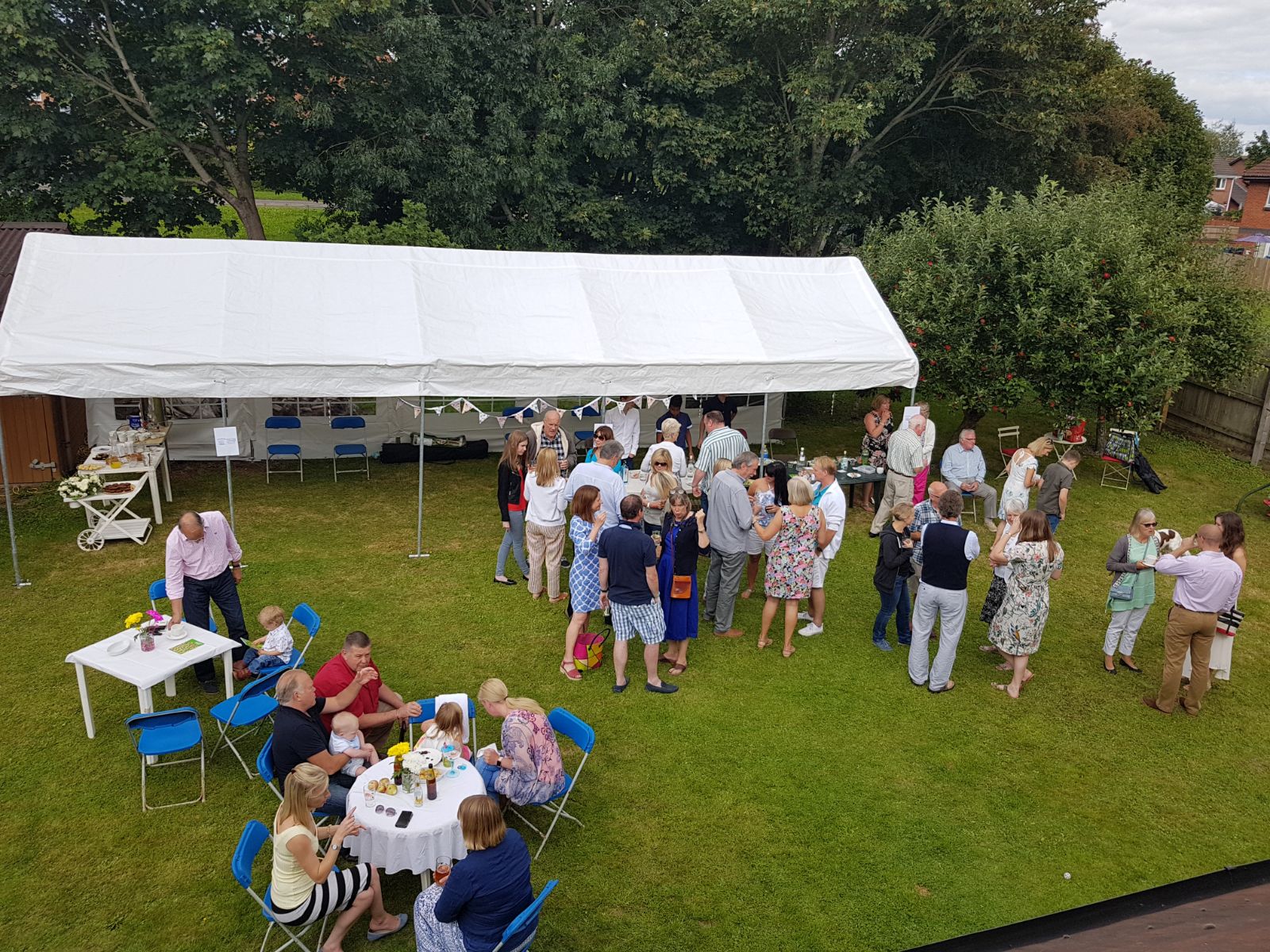 Simon and Sheila Collier hosted a gin tasting and afternoon tea at their home in Salisbury to raise money for Naomi House & Jacksplace.
Simon works all over the UK and whenever he found a new gin or gin distillery, he would buy a bottle. With a collection of 15 different types of gin, he and his wife Sheila hosted 150 people over two occasions in July and August.
They didn't sell tickets, just invited friends and family and told them to bring cash! They also provided tea and cake, with their friends helping out and making cakes too.
They displayed gin tasting notes to accompany each of the different bottles of gin and suggested what could go with each one, such as rhubarb, juniper berries, apples and oranges.
A lovely addition to the afternoon was a wonderful impromptu performance by their good friend Lyndsey Docherty, a well-known soprano in the opera world.
Sheila told us:
We had a donation box strategically placed and Simon said 'don't forget everybody, dig deep into your pockets, think what you would pay if you were in a café having a cup of tea and a piece of cake, or when you go down to the pub for your gin and tonic. Think about how much you have had here today and put the appropriate amount in the box. I am here to make money and not to make friends!' It seemed to work.

I chose Naomi House, because when my babysitter passed away at the age of 20, soon after Naomi House opened, I thought how lucky I was to have healthy children. My friend Sonia's son passed away in 2015 and he used to visit Jacksplace. We have also just had our first grand-daughter this year, and we felt we wanted to give something back.

Feeling inspired? Take a look at our A-Z fundraising ideas.