Freestyle IT's 2019 total is...
Freestyle IT have been supporting Naomi House & Jacksplace for the past year, taking on many challenges to raise money to suport the life limited and life threatened families that we care for.
Paige and Lynn rose to 13,500ft to take a leap of faith for us in their Skydive challenge.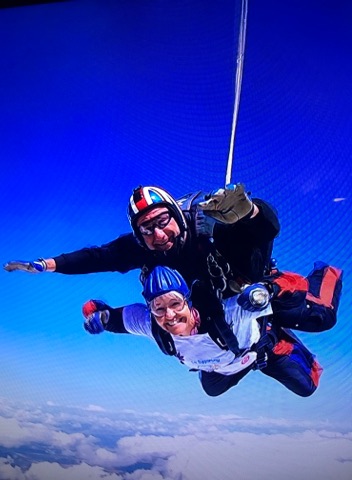 Pete 'the heat' Hopkins entered the ring for a one off boxing fight...
...and the team locked up director Guy Wright for leaving tea stains on the bin in our very first Jail and Bail.
The team had set themselves a target of £5,000 to raise for Naomi House & Jacksplace throughout the year and they absolutley smashed it by raising an amazing £6,206.11! We are so grateful for Freestyle IT's support and very excited that they have chosen to support us again in 2020, we cant wait to see what they get up to!