Fat Face Winchester Charity Sample Sale Success!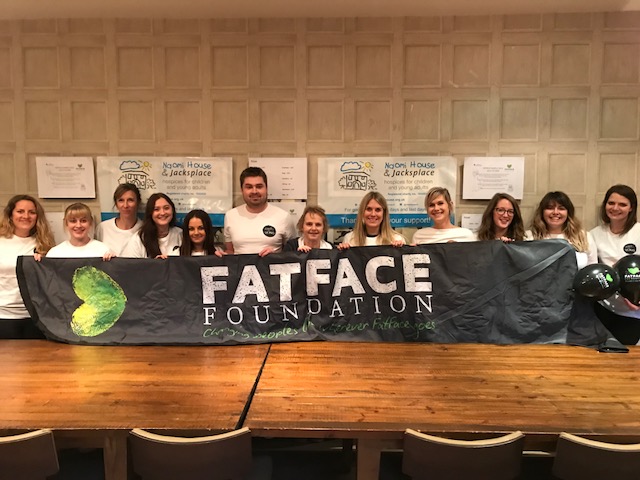 Fat Face Clothing Headquarters, based in Havant, chose Naomi House & Jacksplace as their "Charity of the Month" as part of their "Thanks for Giving" initiative in November 2016. One year on, they are still raising money for the hospices!
On Thursday 30th November, a team of enthusiastic Fat Face staff held a Sample Sale at No.5 Bridge Street in Winchester to raise money for their Fat Face Foundation, which in turn donates proceeds to Naomi House & Jacksplace.
Interim Fundraising Manager for Naomi House & Jacksplace, Clare Lay said:
It was as if one of their stores had relocated, with items folded beautifully, hung on hangers in size order and accessories displayed in an aesthetic way around the room. When the sale was in full flow it was hard to move, yet the professionalism of the team shone through and in just four hours, over £2000 was raised!
Emma Shaw, Head of Design for Fat Face, commented:
This is the first time we have held a Charity Sample Sale and everything was priced from £2-£10. We would like to thank everyone who came along and bought a few Christmas presents and helped us to raise such a fantastic sum.
Thank you Fat Face Clothing for your wonderful support.
Feeling inspired? Find out how your company can support us too >>