Dorset supporter crochets rainbows for Naomi House & Jacksplace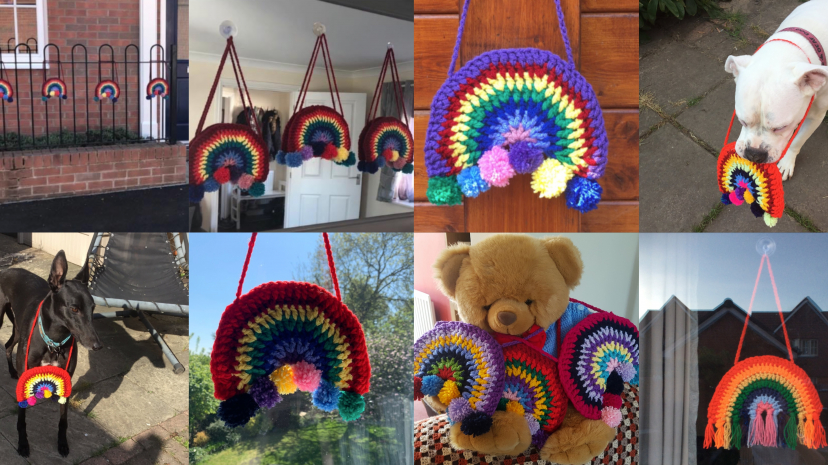 Carol Simpson, from Shaftesbury, Dorset, has been crocheting rainbows to bring joy to key workers and raise money for Naomi House & Jacksplace. She started off just crocheting the colourful rainbows for friends and family during lockdown to pass the time, but then thought she'd put her craft to good use by giving the rainbows to the general public in return for a donation to our charity.
We spoke to Carol about her wonderful fundraising initiative. She said:
"I've been supporting Naomi House for roughly seven years now, as my daughter, Lou, has been working for the charity for that amount of time, as an Assistant Manager at the Salisbury shop, and as a Manager at Shaftesbury shop. I've often donated goods to the shops and host a charity tombola at work at Christmastime.
"My mum taught me to crochet as a child. I decided during lockdown to remind myself of those skills via YouTube videos. I then saw a free pattern for a Unity Rainbow on Facebook and decided to make one for myself and friends and family, as although I'm still working part time, I needed something else to pass the time.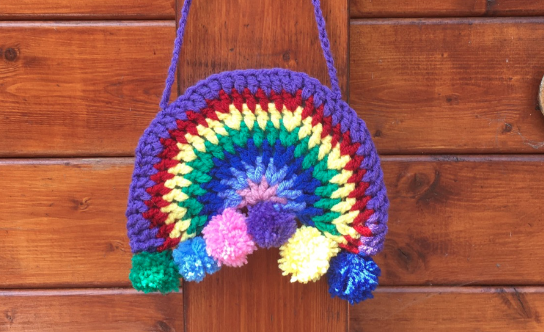 "I had some wool leftover, so I decided to make six rainbows and see if I could get some donations for them. I know how hard the staff work to try and raise funds for Naomi House & Jacksplace, so thought I'd try and help.
"I shared photos of the rainbows on Twitter, and those six sold instantly, then I was suddenly inundated with orders! So I continued making more and more, and have now made and sold 76 crocheted rainbows and raised £794 for Naomi House & Jacksplace! I've had requests from all over the country - two have gone to a GP surgery in Manchester, and I've had other requests from North Wales and Scotland!
"I ask people to donate via a Facebook Donate button on my Facebook profile. There is no set donation required - some people give £5, some give £10 and the most I've been given is an amazing £100 for two rainbows! Local people have also generously been donating wool for me to crochet with.
"I'm utterly surprised how they have taken off! My initial target was just £50, but as the orders came in, myself and Lou thought we'd aim for £500... We smashed that!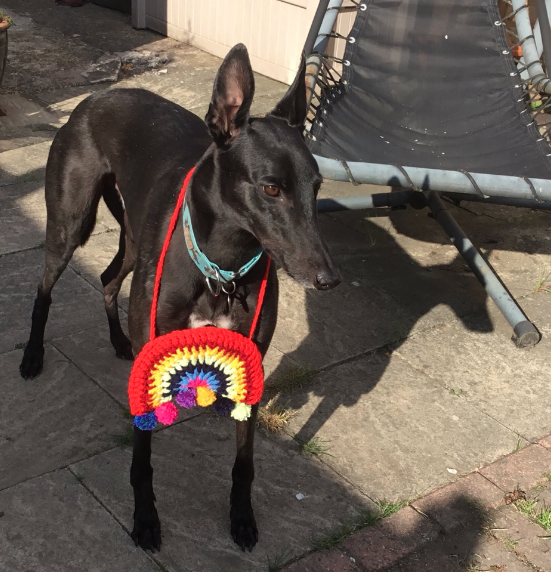 "As I walk my dog around our town, I see the rainbows displayed in people's windows and hanging on front doors. I have had some lovely comments about them - people have said they are proud to show their support to all key workers by displaying them. I really hope key workers get a small boost when they see them.
"I decided to do this for Naomi House & Jacksplace as I know how hard the staff work and how vital the charity is. The closure of charity shops and prevention of face to face fundraising due to Covid-19 has affected the charity, who care for some of the most vulnerable children in our society. These children deserve and need the expert care they receive at Naomi House. During these difficult times it's nice to be able to try and make a small difference."
To purchase a crocheted rainbow from Carol, you can send her a personal message on Twitter here, and donate on her Facebook post here.