Clarendon Way Walk returns for the 12th year!
The 26 mile walk will take place on Sunday 3rd June, with walkers making their way from Winchester Cathedral to Salisbury Cathedral.
Last year, our flagship event raised £127,000 for our hospices!
So far, 400 people are already signed up to the marathon challenge.
Keith Wilson, Marketing Manager at Naomi House & Jacksplace, commented:
The Clarendon Way Walk continues to grow in popularity and we intend to ensure the event is the best it can be in this our 21st year. Walkers can expect beautiful scenery, great comradeship, fabulous organisation and more than a few surprises. We hope the event will raise enough money to fund more than 7,000 hours of high quality nursing care so desperately needed by local children, young people and their families. It's a challenging but enjoyable event, and a great way to get fit and explore some of Hampshire and Wiltshire's most beautiful countryside.

The walk passes through Winchester's picturesque Farley Mount Country Park, the villages of King's Somborne, Houghton, Broughton, Winterslow and Pitton before passing close to the site of Clarendon Palace on the approach to Salisbury and the Cathedral's towering spire.
Or participants can begin at our stop at Broughton Village Hall and walk the 12 miles left to the finish line at Salisbury Cathedral.
Cally Searle, from Southampton, has completed the Clarendon Way Walk 7 times and has vowed to return in 2018 in her bid to walk 500 miles for the hospices throughout their 21st anniversary year. She said:
That first year I completed the walk in about 8 hours and had a blast, I was hooked. Since then I've completed the walk 6 more times. I've walked in blistering heat, pouring rain and everything in between. I've walked with friends, with my dog and on my own but the one thing that never changes is the amazing atmosphere. From the Naomi House staff, to the volunteers, to the members of the army who marshal the route there is always a smile and an encouraging word.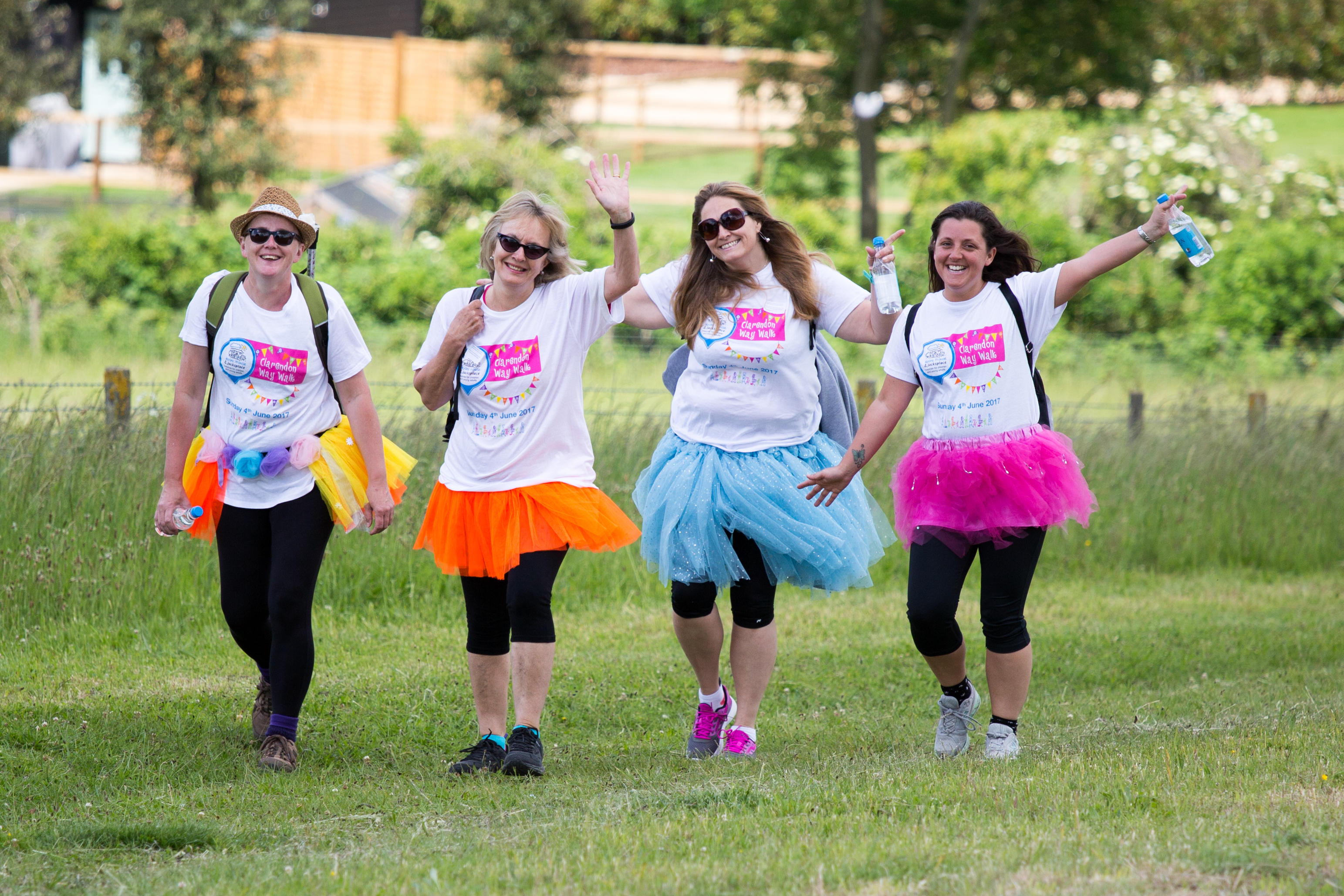 Discounted entry is available until 5th March. Places cost £15 for an adult and £10 for a child.
To join the 400 people who have already secured a place in the 2018 Clarendon Way Walk, please click here >>