Clarendon Way Walk 2018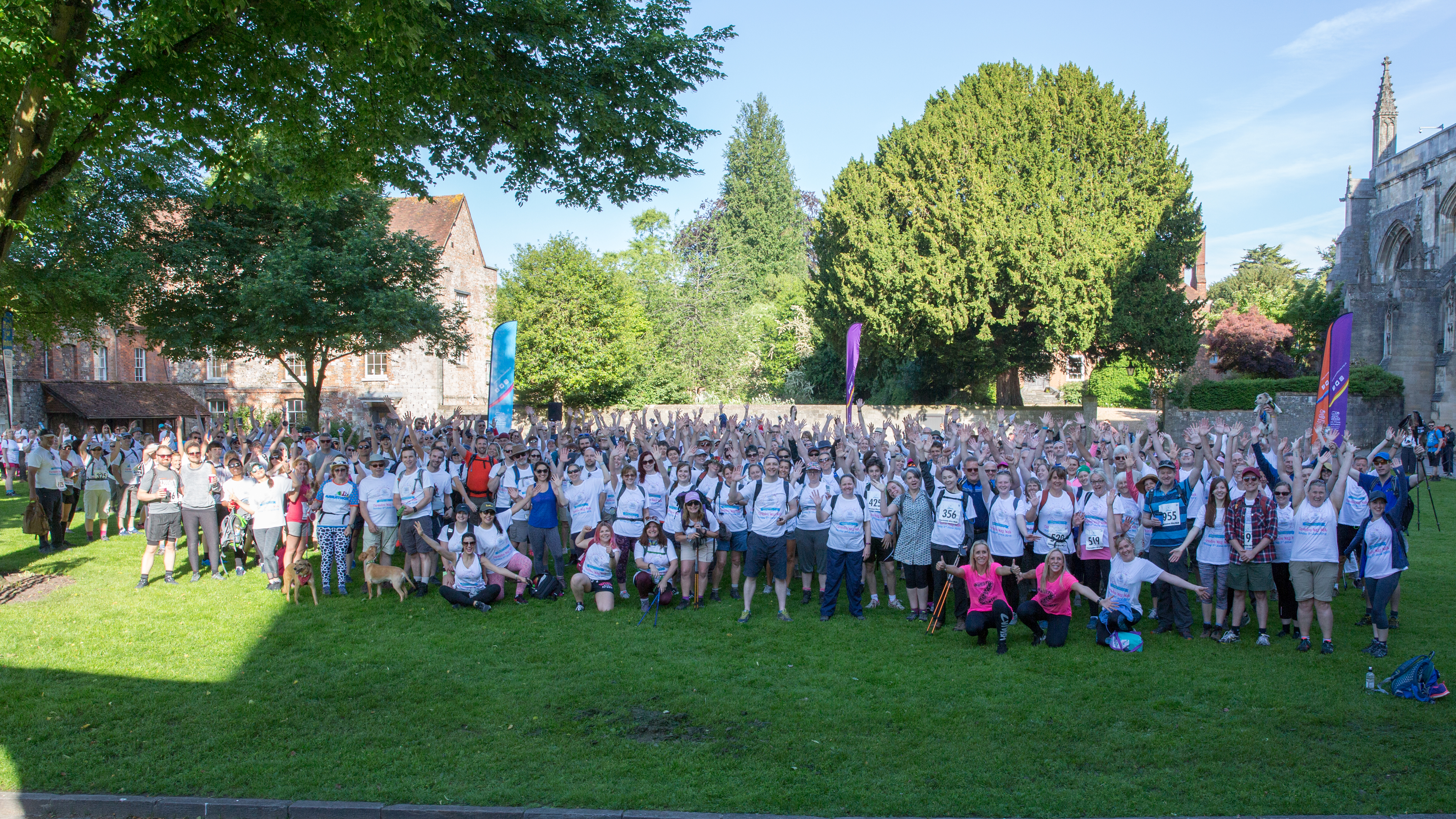 Our famous, and ever popular, Clarendon Way Walk took over the rolling hills and picturesque Hampshire and Wiltshire countryside yesterday, as over 800 walkers happily trekked from Winchester Cathedral to Salisbury Cathedral along the 26 mile route, or beginning the shorter 12 mile trek from Broughton.
After everyone registered from 7:30am in the grounds of Winchester Cathedral, the Dean of Winchester and Sally Taylor from BBC South Today sent the walkers on their way, with a blessing and kind words of encouragement, towards Salisbury.

The first picture opportunity, where our photographer was ready and waiting to catch some smiling faces (and some very energetic dogs!), was Farley Mount. From there, their tiring legs carried them onto Kings Somborne, then through Broughton, where participants doing the shorter trek joined the masses. Pitton was the next stop, where another water and refreshment station made sure everyone remained hydrated and energised.
As the name suggests, before hitting the finish line the route first took everyone through Clarendon Park, before ending late afternoon in the grounds of Salisbury Cathedral to a crowd of cheers, applause, ice cream, sandwiches and even slippers!
Nicole Davies, Events Fundraiser, said:
There's something so very special about the Clarendon Way Walk, and today was no exception. It is a challenging event but one with an unrivalled sense of camaraderie as you're walking with hundreds of people that share your same goal. We are incredibly grateful to all those who took part in our 12th Clarendon Way Walk and raised a staggering amount of money to help us deliver exceptional care for children and young people on good days, difficult days and last days.
This amazing event is expected to raise over £135,000, which could cover costs of ongoing bereavement support for 34 families, or the running costs of Naomi House children's hospice for a full 17 days. The Clarendon Way Walk has raised more than £1 million for us since it began 12 years ago and is our largest and longest running fundraising event.