Christmas at Naomi House for Mya's Family
Mya has been visiting Naomi House on the run up to Christmas for a few years now. Her lovely mum, Katie, told us exactly why the hospices mean so much to her, and to Mya's brother during the festive season...
Katie said:
"Naomi House is an extra special place where Mya can enjoy the Christmas festivities in a relaxed way.
"Mya's brother used to get upset that we couldn't do the things that his friends did at Christmas as a family, mainly because Mya would be ill, in hospital, or certain locations didn't have the facilities that a child with complex needs would require.
"I suggested we go to Naomi House with Mya for a long weekend. He was a little unsure at first, but by the end of his stay, he had made friends, enjoyed being with his sister and loved making Christmas memories that he will cherish for a lifetime. He still talks about his stay now and reminds me when we leave Mya there, she is happy and the staff are looking after her.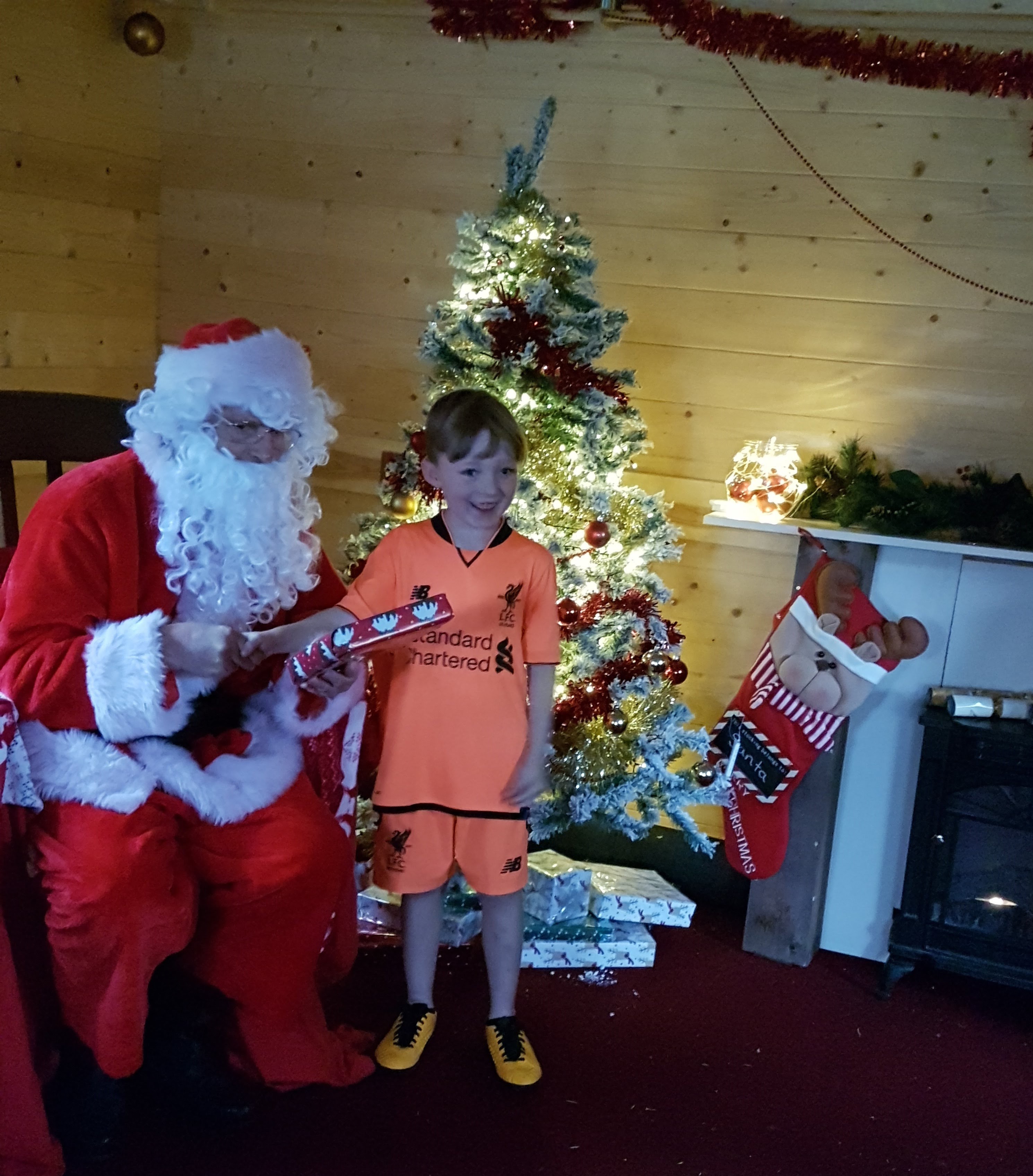 "Naomi House is magical all year round. The staff are amazing (some madder than others… you know who you are!) Families are welcomed with open arms and the love they have for your child shines through.




"Leaving your child anywhere is hard, but when they are life limited and have complex needs, it's harder. But not when you go to Naomi House! You walk out of Naomi House, ready to conquer the madness of the Christmas rush; finishing shopping, wrapping and enjoying party season, knowing that your child is in safe hands where she will also enjoy the lights, ice skating, panto and Santa's spectacular arrival in a quieter and more sensory way.


"Thank you to Naomi House for everything you do to support families like ours. Merry Christmas!"

Thank you Katie for telling us what Naomi House means to you and your family, we are so grateful for your kind words.
Help make a short life sparkle this Christmas time and support families like Mya's by leaving us a little donation today ✨ Thank you.