Calling all volunteers to help us get back on our feet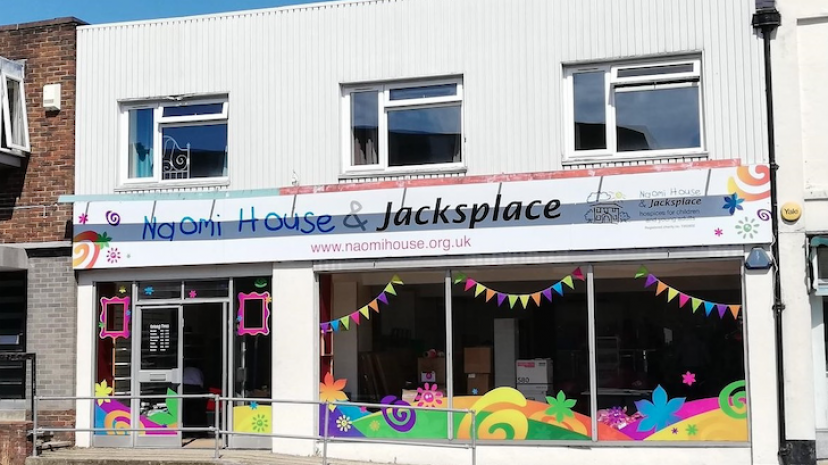 We are delighted to announce that, after three months of being closed, we are gradually starting to reopen our charity shops again.
In March, we made the difficult decision to close our warehouse and 23 charity shops, due to the Coronavirus pandemic, to ensure the safety of our staff and customers. Now, following guidance from the government, we are able to start opening our shops again, with safety procedures put in place. Our Chineham, North End and Shaftesbury charity shops are now open and feature hand sanitiser stations and social distancing layouts/measures, and have all had specialist electrostatic cleaning and a sanitisation programme put in place. More shops will be opening soon as part of a phased return of our retail operation.
Our biggest challenge with reopening is the availability of volunteers. With more than 560 volunteers at Naomi House & Jacksplace, we rely heavily on the generosity of those who give up their time and effort to support our charity. Due to the Covid-19 pandemic, many of our volunteers are currently unable to return to help out at the shops, so we need your help! If you or someone you know wants to help Naomi House & Jacksplace get our vitally important retail fundraising operation back on its feet by volunteering in one of our shops, then please get in touch, by emailing: hello@naomihouse.org.uk or calling: 01962 760060.
All shops have had specialist electrostatic cleaning and a sanitisation programme put in place by Electro Clean, which involves the entire shop being sprayed with an antibacterial antiviral solution via an electrostatic spraying machine. This cleaning treatment features electronic statically charged midst particles being sprayed on everything in the store. The electronic static charge means the antibacterial antiviral solution lays an invisible film 360 degrees around an object, which actively kills all viruses and bacteria for up to 28 days. So customers, staff and volunteers can feel safe in the knowledge that our charity shops are clean and safe.
Paul Morgan, Director of Fundraising and Communications at Naomi House & Jacksplace, said:
"We are thrilled to be able to start to open our charity shops again. We rely heavily on the income from our charity shops, so the closure over the last three months has hit our charity hard. We're now calling out to the public to volunteer, and come and shop at our stores, to help us get back on our feet again. We also hope to get our website open to take and process donations soon. We look forward to welcoming you all and thank you for your continued support."