Birch Associates's 26 challenges in 26 days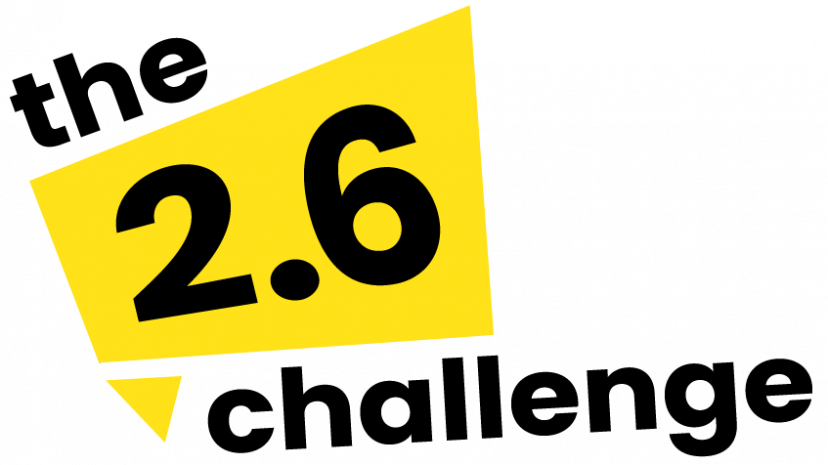 Events company, Birch Associates, recently completed 26 challenges in 26 days as part of nationwide campaign, The 2.6 Challenge, to raise money for Naomi House & Jacksplace and The Charlie Waller Trust.
The 2.6 Challenge began on Sunday 26th April, the day that was meant to host the London Marathon, and involved supporters from across the country coming together to support their local charities by completing challenges relating to the numbers 2.6 and 26. Birch Associates decided to take the challenge to the next level by doing 26 challenges over 26 consecutive days, starting on Sunday 26th April and finishing on 21st May. So far, the events company has raised £2,275 for Naomi House & Jacksplace from the challenge, with donations still coming in.
Birch Associates Events, based in Hampshire, was founded by Sue and Katie Birch (Mother and Daughter team), sharing over 25 years of combined knowledge and expertise within the Event Management and Catering arena.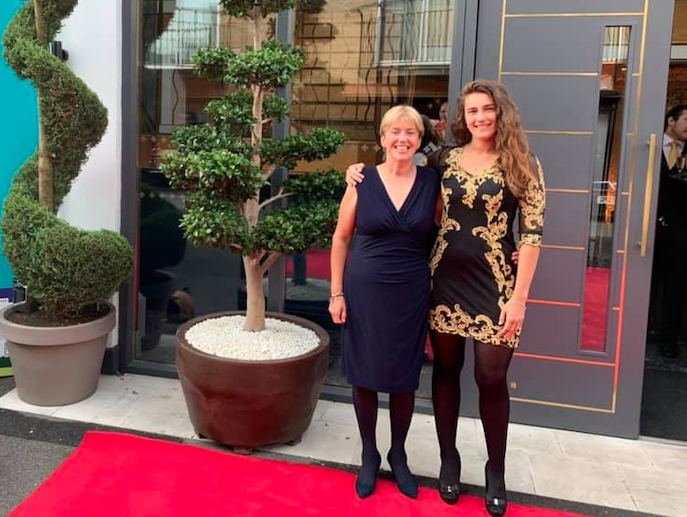 When asked why they decided to take on The 2.6 Challenge, Sue said:
"We took on The 2.6 challenge because, being in the events industry, there is not a lot we can do right now due to the Coronavirus, so wanted to put our spare time to good use. We also wanted to support Naomi House & Jacksplace through this difficult time, as we know the charity's fundraising had taken a hit due to Covid-19 and we liked that they were able to support the NHS.
"It was Katie's idea to do 26 challenges over 26 days - she just wanted to do something a bit different. Then between us we came up with the activities, making them challenging but fun, and finishing with the singing challenge. The challenges were great fun - some were harder than others and we certainly felt the repercussions of some the next day! The planking was a hard one and Katie found the sit ups to be a bit of a killer!
"It's funny as The 2.6 Challenge did give us a focus everyday - we quite miss not getting up and saying 'What's the challenge today?' We were really pleased to hit our target, but we are still keen to raise a lot more!"
The team decided to mark the final day of their challenge by hosting a mass singalong. The singalong took place on Thursday 21st May at 7.50pm, just before the weekly Clap For Carers.
Sue continued: "We just felt that having everyone singing at the same time would be a big morale boost. And what better song than The Beatles' 'With A Little Help From My Friends'! It's what the world is all about during these current times.
"Friends, family and customers have really supported us throughout the entire challenge, from words of encouragement and donations, to helping us spread the word! In terms of involvement in the singalong - the local rock choir were great and so was local primary school, Woolhampton CE School. Tom Powell, who also performs at our events was a great help, as was England rugby player, Bradley Shields, and singer, Sienna Schofield! The singalong was great as it brought everyone together at the end. I'm not sure how many people took part in total, but it was quite a lot!"
A few participants sent in videos of their involvement in the mass singalong, which can be viewed here:
The team also filmed all 26 of their challenges, which can be viewed on their website here: https://www.birchassociates.co.uk/2-6-challenge-videos/
Naomi House & Jacksplace is Birch Associates' Charity of the Year for 2020. When asked why they chose our charity, Sue said:
"We have now been operating for four years and since starting the business, we have always been keen to help charities that are local to us. We felt that what they do at Naomi House & Jacksplace is so important and then after we came to visit the hospices and met regional fundraiser, Lucy, this just confirmed our reasons for choosing Naomi House as our Charity of the Year."
"An important part of running our business and being in a privileged position where we can make a difference and organise fundraising campaigns, means a lot to us. We have raised over £20,000 for a number of different charities since we started four years ago and I believe so far, we have raised approximately £5,000 for Naomi House & Jacksplace!
"One of the reasons we won the Best Small Business Award last year at the Newbury Best in Business Awards was because of the community work we do, not only the fundraising, but the events we host, such as our Christmas market, which brings everyone together.
"If our support makes just a small difference to the charities we help, it is really worth the effort."