Hero Dad takes on the Brighton Marathon!
On Sunday 9th April, Andy Clarke-Smith took on the Brighton Marathon for Naomi House & Jacksplace!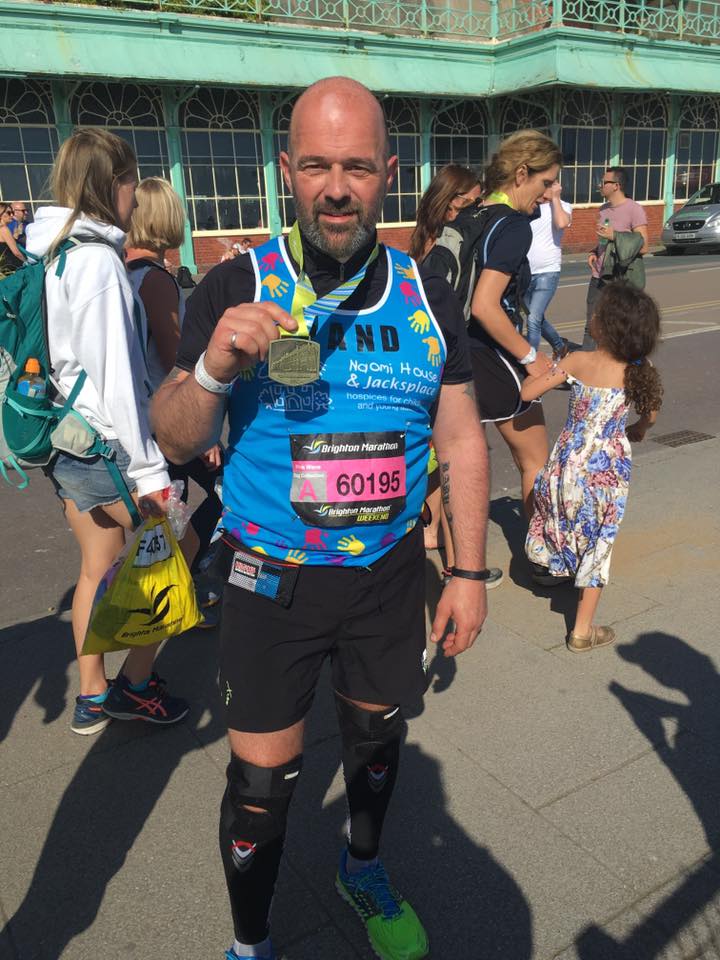 With his family in the crowd to cheer him on, his wife, Amanda, told us:
My amazing husband ran for Naomi House & Jacksplace. He has raised over £1,000 in memory of his son, Baby Jack.
After a gruelling year of training, Andy completed the Brighton Marathon in 5 hours and 20 minutes. Andy said:
In the week that Jack was at Naomi House the nurses and staff were amazing, they couldn't do enough for Jack or us. On the day that Jack passed away, the staff came to our room with paints and coloured card and we made pictures with ours and Jack's handprints. As the day progressed it was clear that Jack was getting steadily worse. I will always remember that day, the sun was shining and there were snow flurries, it was a beautiful day. At around 9pm that night Jack rejected all of his medication. We held onto Jack to the very end.
A huge well done Andy and thank you so much for your incredible support.
To sponsor Andy, visit his Just Giving page - https://www.justgiving.com/fundraising/Andy-Clarke-Smith