Supporter cycles 600km in 36 hours!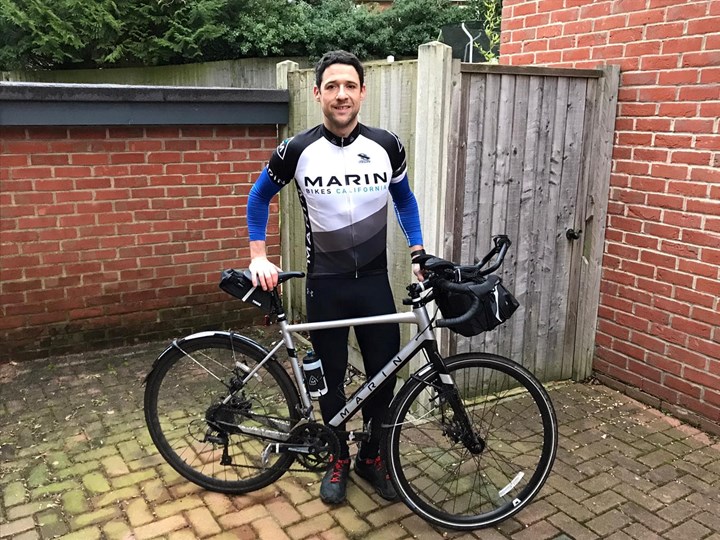 Just before Christmas, local, keen cyclist Richard Johnson took on an epic challenge for Naomi House & Jacksplace, cycling 600km from Dieppe in France to Cochem in Germany in 36 hours!
Despite some challenging weather conditions, Richard completed his huge trip in under 36 hours - what a champ!
Richard had set himself two aims for his fundraising and we just love his approach…
"During the Christmas period there is a lot of charitable causes asking for money. This can make it feel like there is a lot of pressure to donate a large amount of money, which a lot of people just cannot afford. So I have set a limit on my page of only £2 donations. This little rule will help me fulfil my final two aims for this event."



"Firstly, I would like to reach out to as many people as possible with this project without it having a huge financial or time sacrifice on them. With the aim to get 300 people thinking of the work they as individuals can do to help others. So therefore my second aim for this event is to spread the word on the great work Naomi House & Jacksplace accomplish to those families in their time of need. If you do not wish to donate right now, not a problem at all, but please share this page with your friends and family. Perhaps in the future you may also consider them for your next charitable fundraiser. "

We think this is a great way to raise as much money as possible, a small limit to try and encourage as many people as possible to support you in whatever challenge you may take on to support Naomi House & Jacksplace.
You can still donate towards the brilliant Richard, please visit his JustGiving page.