Mini fundraiser raises £57 for Naomi House this Christmas
This is Rosie. She attends Preston Candover School. At her school's Christmas Market, Rosie wanted to raise some money for Naomi House & Jacksplace...
So, along with her Grandma, they spent time decorating lots of little Christmas baubles which Rosie then went on to sell at the market for 25p and 50p.
If our maths is correct, that means she sold at least 200 baubles!
Rosie wrote us a little letter too that you can read below!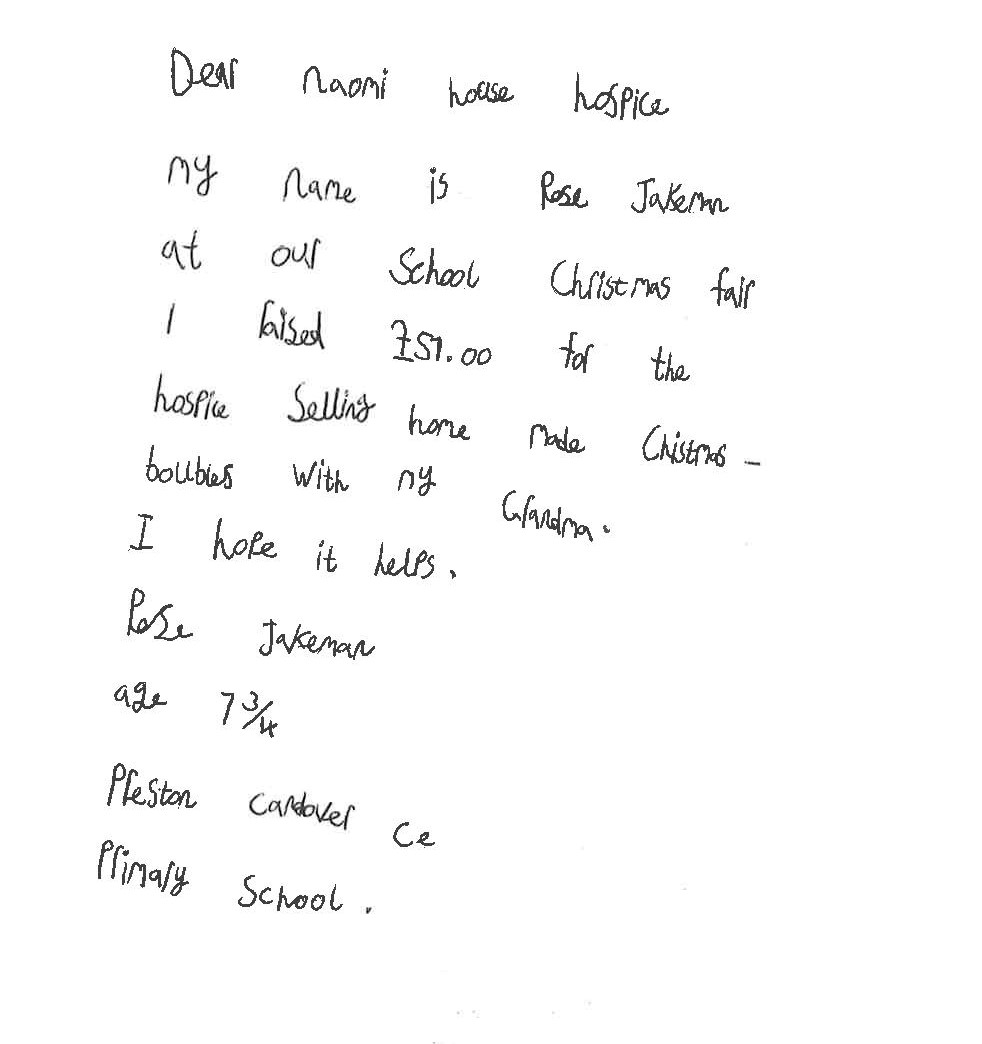 Thank you so much Rosie, your hard work and supports means that we can help make more short lives sparkle this festive season. Have a very Merry Christmas!