Expression for Growth donate their annual charity budget!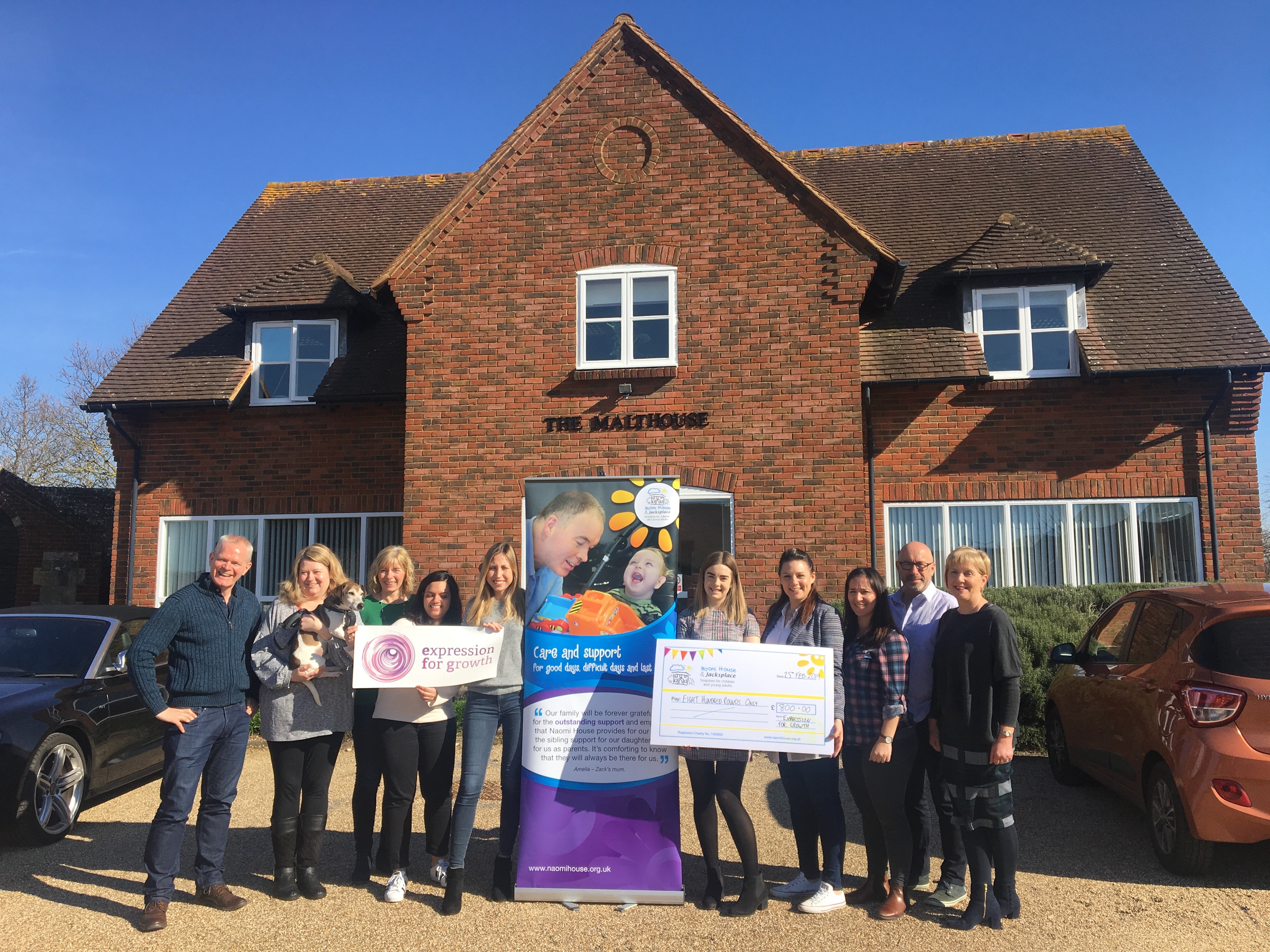 Thanks to the glorious sunshine we have been having, Christmas feels like a distant memory! But for Expression for Growth, a small company based in Fareham, they still had their annual charity budget to donate from 2018.
This year, they kindly decided to gift the £500 to Naomi House & Jacksplace. Lucy, employee at Expression for Growth, said they decided to choose us 'for the great work you do for children and young people!'
However, in addition to this, a group of contracted facilitators who usually receive a Christmas gift from them also decided to gift an extra £300, meaning Expression for Growth's total was an incredible £800!
Thank you so much to everyone at Expression for Growth for choosing Naomi House & Jacksplace to benefit from this money. We look forward to working with you in 2019 too!
Is your business looking for new CSR activities to support a worthy cause, please visit our Corporate page to see how we can work together to help local families.