Skydiving family raise over £6000!
Ben, his sister Emily and dad Adrian took on the ultimate fundraising challenge... a skydive! They wanted to support their local children's hospice and test their personal boundaries.
After a visit to the hospices (and a cancelled dive due to poor weather conditions) Ben and his family were even more determined to raise as much money as possible.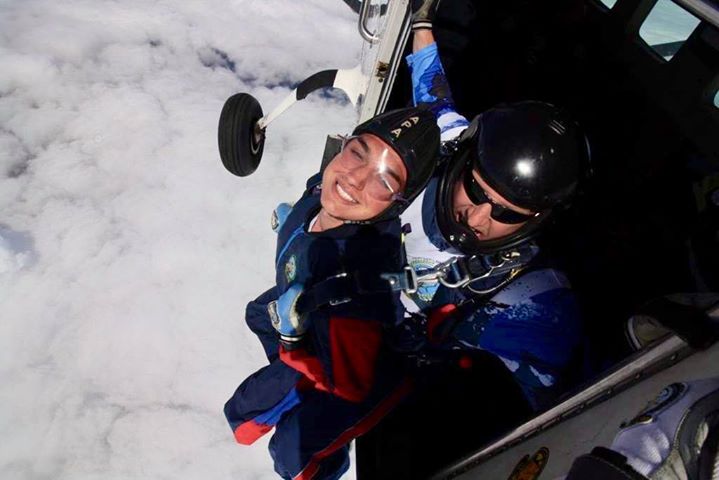 After completing his skydive, Ben said:
"The skydive was great - you never know how insignificant fear is until you do the things that scare you! The bravery that we had for the skydive is nothing in comparison to how brave all the children and young adults and their families at Naomi House & Jacksplace are. What impressed us the most about Naomi House is how well thought through the design was and how homely the atmosphere was- it was in no way clinical at all and you can tell that the staff and volunteers do anything to make the children and young adults as comfortable and happy as possible.

"It was a pleasure to be able to support such a great cause, that is close to our hearts, with the skydive and heavily encourage anyone to visit the facility when possible to see how incredible the cause is - it'll only encourage them to support the charity even more! I will definitely be thinking of things I can do to raise more!"
We want to say a massive thank you to Ben, Emily and Adrian for completing such an adrenaline-pumping challenge for us and for raising an incredible £6,015.65!


If you would like to take a leap of faith with a skydive for Naomi House & Jacksplace, click here!