Debut Glow Run event hailed a massive success!
We hosted our very first Glow Run in Basingstoke Memorial Park at the weekend (Saturday 28 September)... AND IT WAS AWESOME!
The fun run event involved people running through luminous neon tunnels, surrounded by disco lights and upbeat music, wearing bright clothes.
Around 400 supporters turned up to show their support for their local hospices.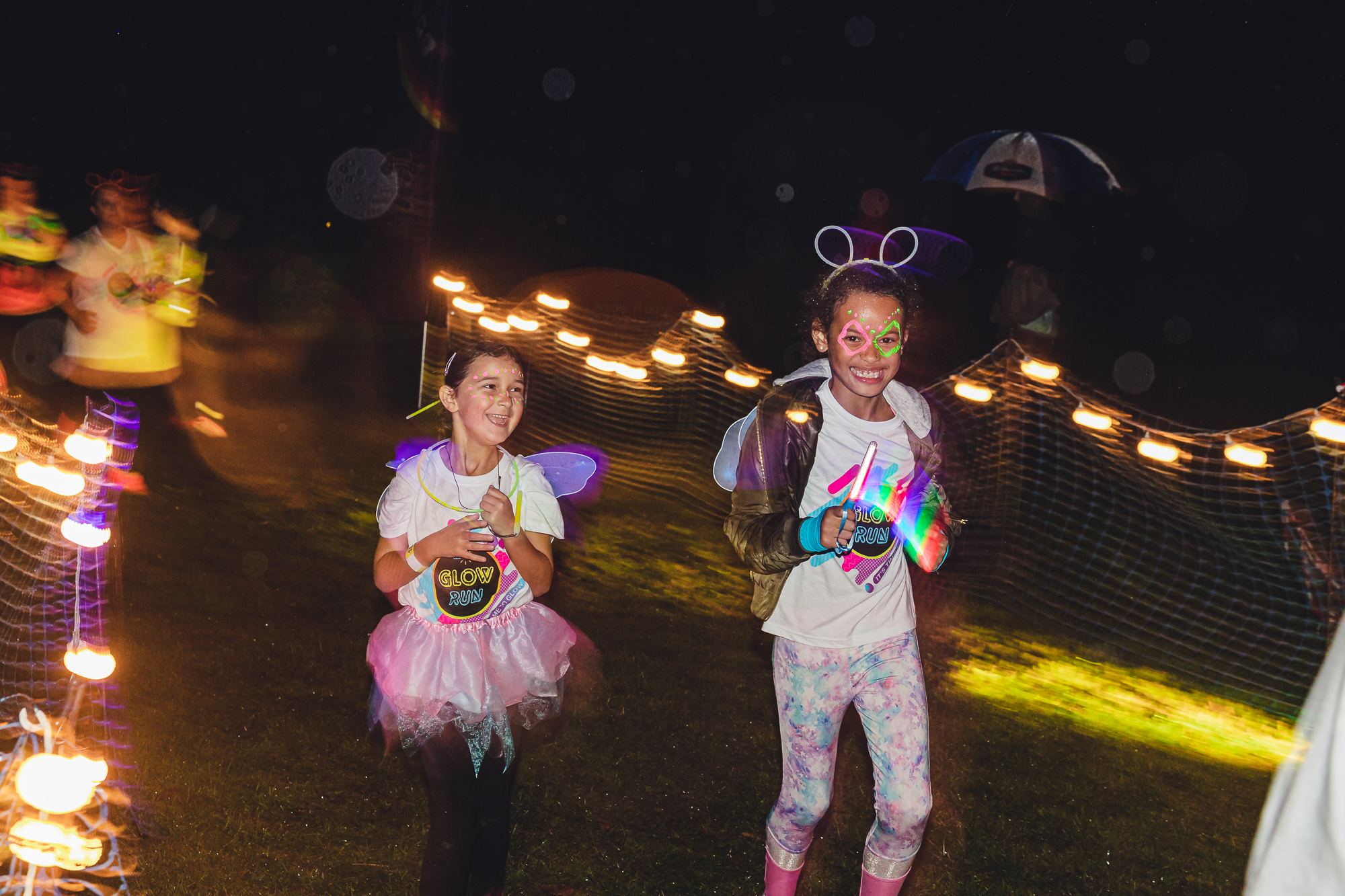 Glow Runners donned neon costumes, complete with fairy wings, glow sunglasses, glow wands and swords and a variety of other bright items of clothing to light up the War Memorial Park.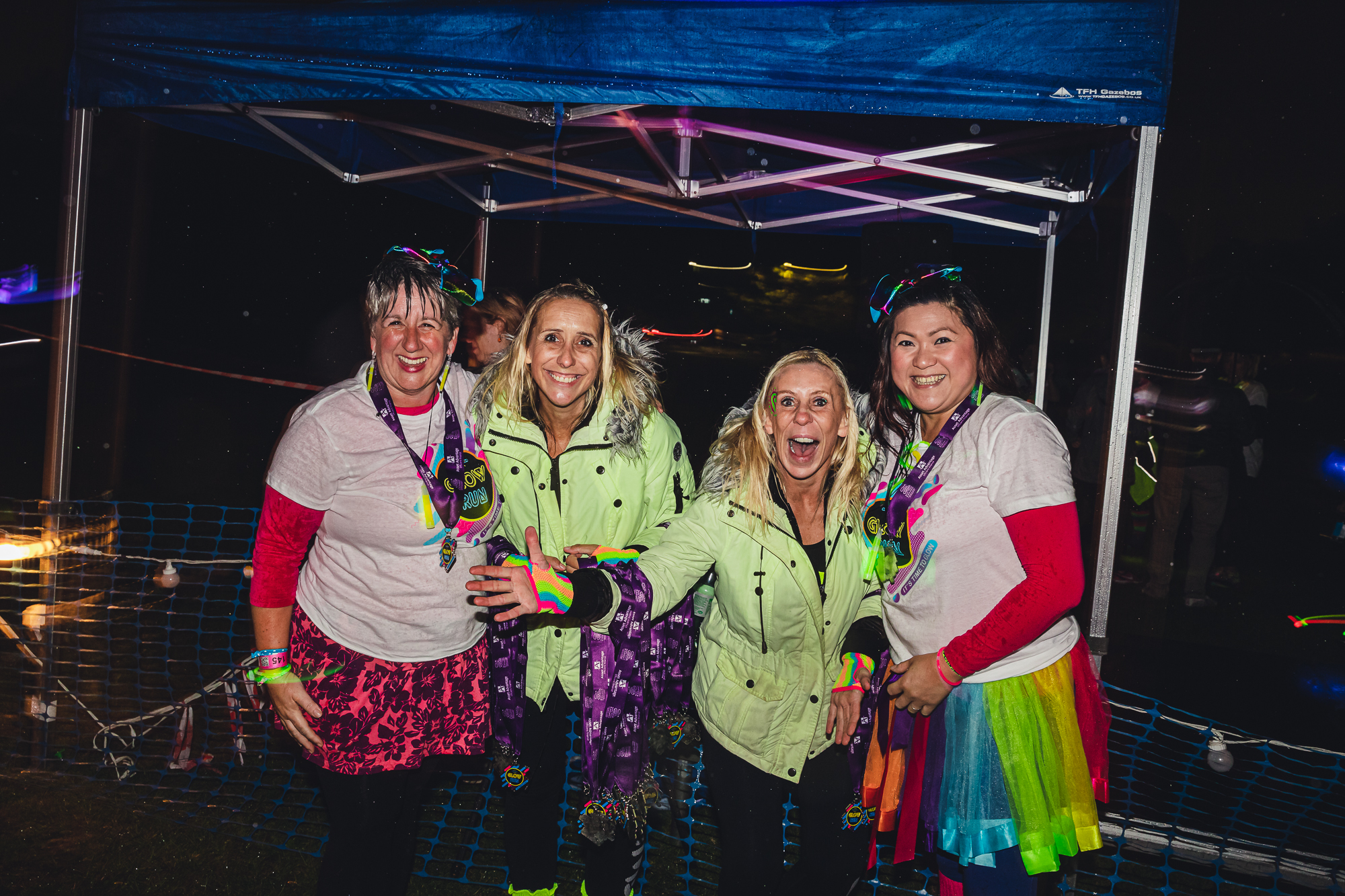 Charlotte Patrick, Events Fundraiser at Naomi House & Jacksplace said:
"We weren't going to let a bit of rain stop the fun! Despite the slightly damp conditions, it was an incredible evening of fundraising. Every runner made such an effort with their costumes, adding neon leg warmers and even tutus! This was the first event we've hosted in Basingstoke, so were thrilled with the number of people who turned up to support their local hospices - thank you!"

As well as the main event, runners were encouraged to take part in an energetic Zumba warm up before and had the chance to re-fuel with a choice of refreshments, including hot drinks and burgers.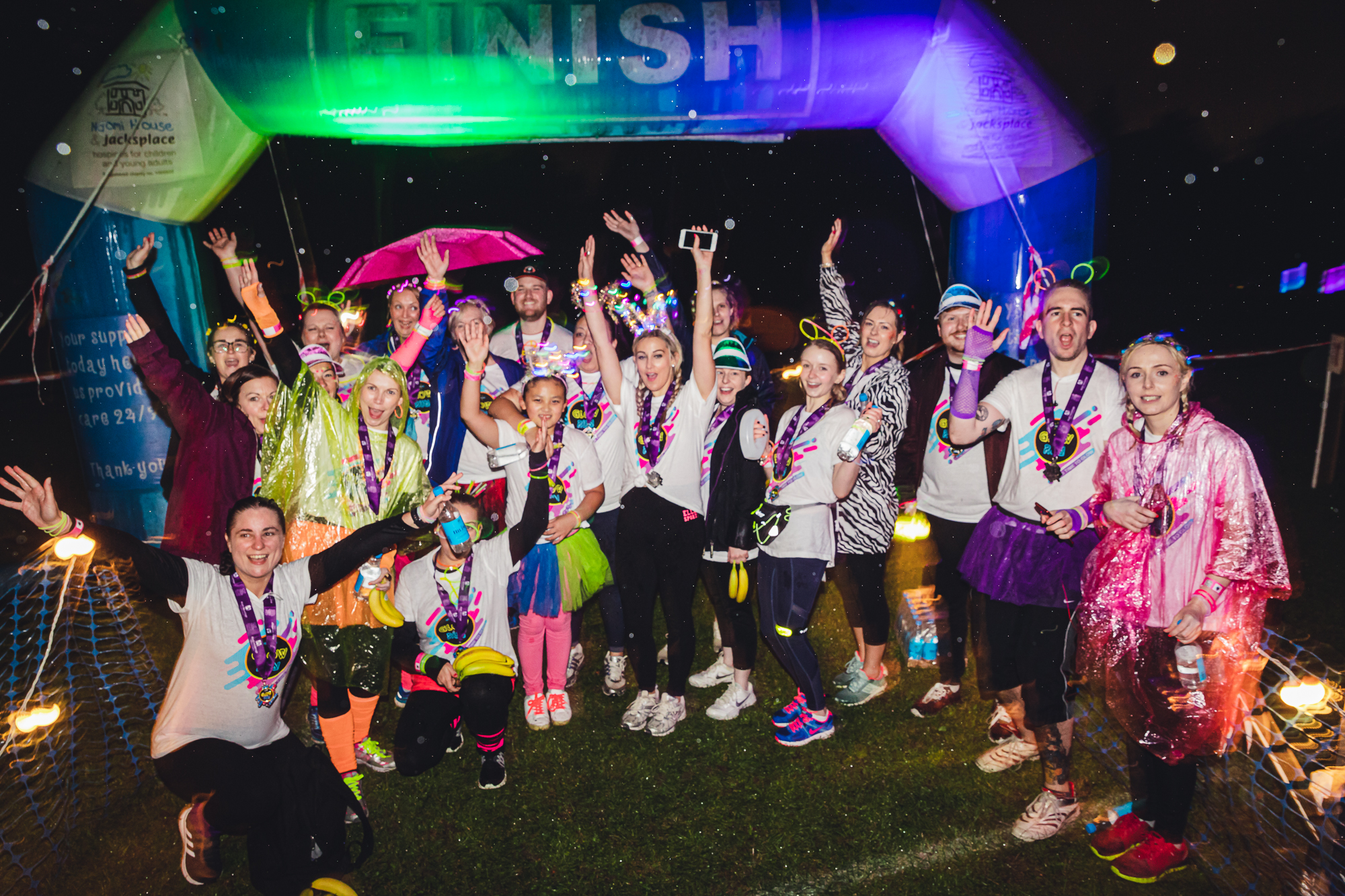 Don't forget, you can still get involved in our 2019 events, including our Firewalk at the Holiday Inn, Winchester and our annual Santa Fun Run through the centre of Winchester. To sign up to these events to support the vital work of Naomi House & Jacksplace, visit the Events page!