Bubble Rush round up!
We were so excited to be the chosen charity partner for the Bubble Rush 5k event on Southsea Common in Portsmouth... and what a day it was!
Mums, dads, kids, grandparents, friends and pushchairs made their way around the 5k route, with their only obstacles being 4 MASSIVE colour stations!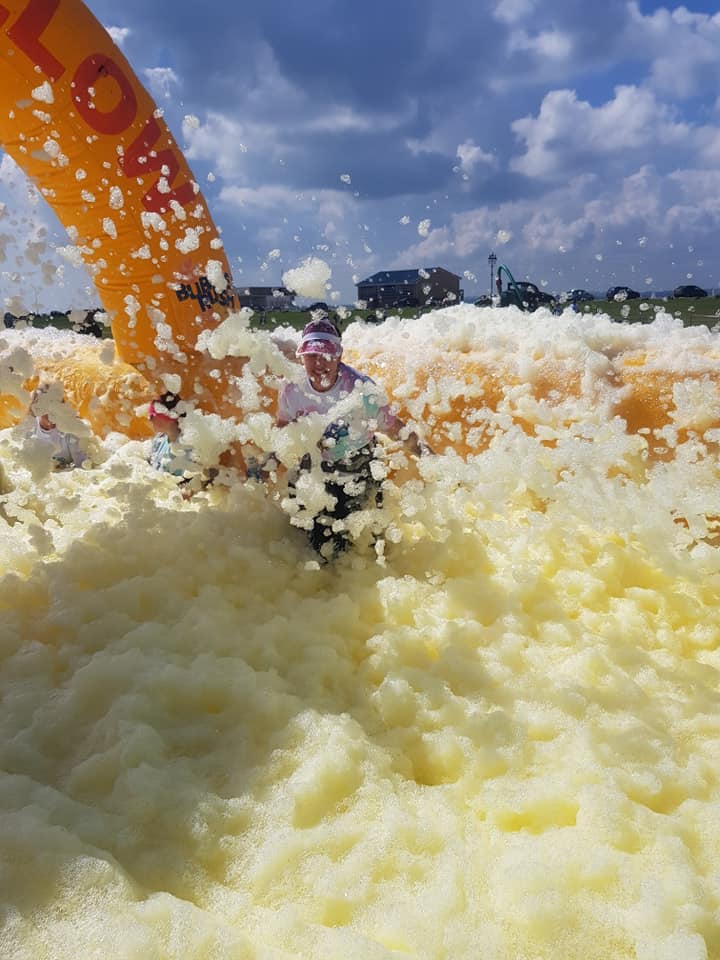 Participants could choose whether or not they wanted to fundraise for us and we are so pleased to announce that nearly 300 of you decided to support your local hospices and have so far raised an INCREDIBLE £6,000!
You've said...
"It was an awesome day my first one already can't wait for next year"
"A great day out with work family! Most definitely doing it again next year for such a great cause!"
"Thankyou Portsmouth bubble rush, was an amazing day for an amazing cause!"
Thank you to everyone who took part and to Express FM for hosting! Check out their video of the day here, and check out our album of photos from Jason Cornish here.
If you want to get involved in any other events to help transform short lives, see our Events page.