Access Self Storage Basingstoke Easter Egg Collection!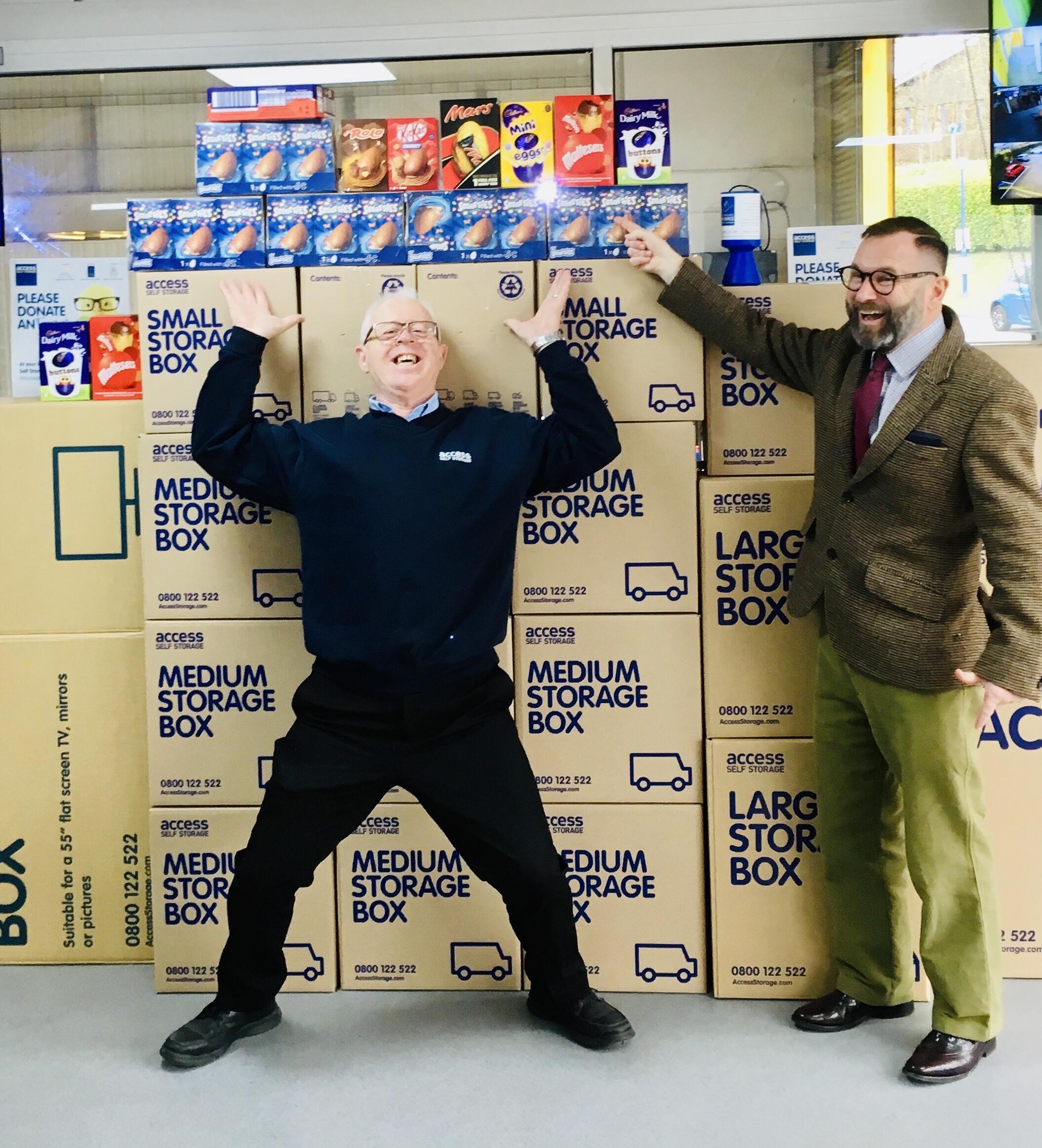 You have until the 15th April to donate to the annual Access Self Storage Basingstoke Easter appeal in aid of Naomi House & Jacksplace. With a record egg collection of 315 eggs by the store last year, the team at Access Basingstoke are on a mission to beat this total this year.
Local residents and businesses are invited to take part by visiting the Access Self Storage Basingstoke store on Rankine Road and dropping off chocolate eggs for the charity at reception.
Access Basingstoke store manager Mike Blaszkowicz said:
"We had a record number of donations last year, so this year we are challenging ourselves by nominating not one, but three charities to receive our charity egg haul. If you'd like to help, please add an extra Easter egg to your shopping baskets and visit our store to donate before April 15th. With four weeks left to go we really could still beat last year's collection for charity."
This year, 16 Access Self Storage Stores have set aside a combined 800 feet of storage space to be filled with chocolate Easter eggs for 16 charities across the UK. In the first four weeks of the appeal more than 413 chocolate eggs have been collected nationwide, with another four weeks to go.
A staggering 5,313 chocolate eggs have been collected for UK charities since the very first Access Self Storage Easter Egg appeal was launched in 2011.
Thank you so much to Access Self Storage for your continued support this Easter and for providing lots of yummy chocolate!